Amy has been kind enough to allow me to taste a couple of samples from La Gramière in the past, and I loved them, but this is the first time I have actually bought a bottle.  Mind you, at £16.99 from Naked Wines, it better be good!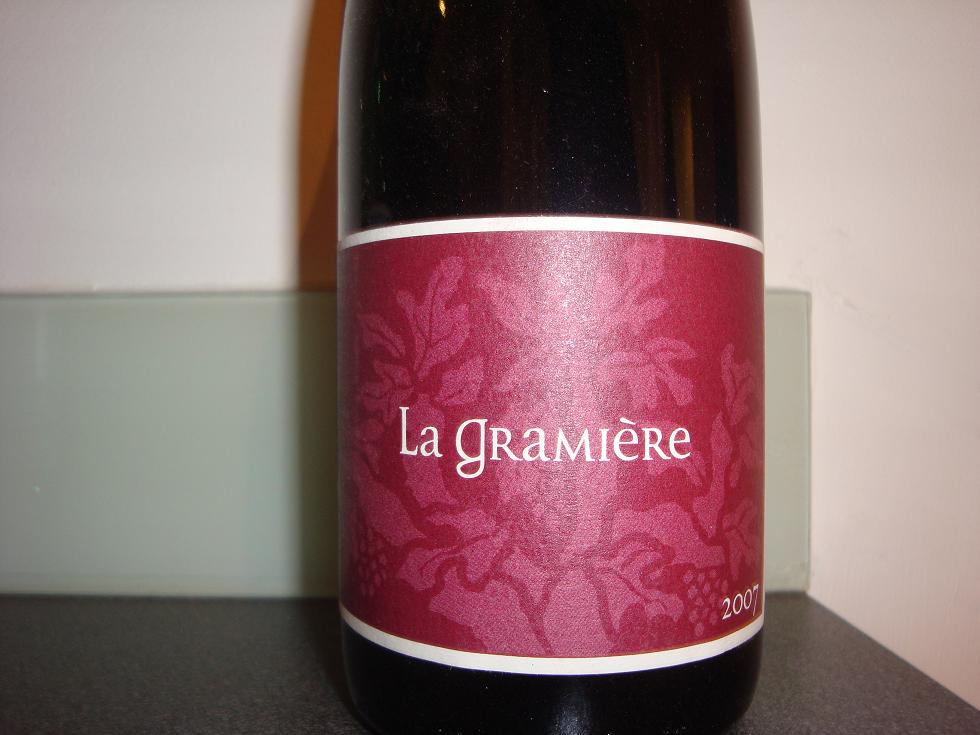 Well, fortunately, it is.  Spicy peppered olive oil and fruits of the forest meringue.  It is a food wine though.  Don't drink on its own.  I recommend serving at 14-16°C and matching to a well aged, well seasoned, blue, rump steak.  Truly scrumptious.  That's how I drank it and, to be totally honest, the whole bottle went down with just one 10oz steak.  Think I better head for bed….
In the meantime, you should head for Naked Wines or wherever you can find this wine.  Remember that the complex discount structure at Naked means that you do not have to pay anywhere near the full price.  However, I cannot work out whether the real price is £10 or £20.  I am pretty sure it is somewhere in between.