Much has been written about the Magpie.  It is the doyenne of Fish 'n' Chip restaurants.  Well, if you are from London.  But what if you live in Yorkshire?  What if you are well versed in high quality chippies with tablecloths.  Does the Magpie stack up to the best Yorkshire can offer?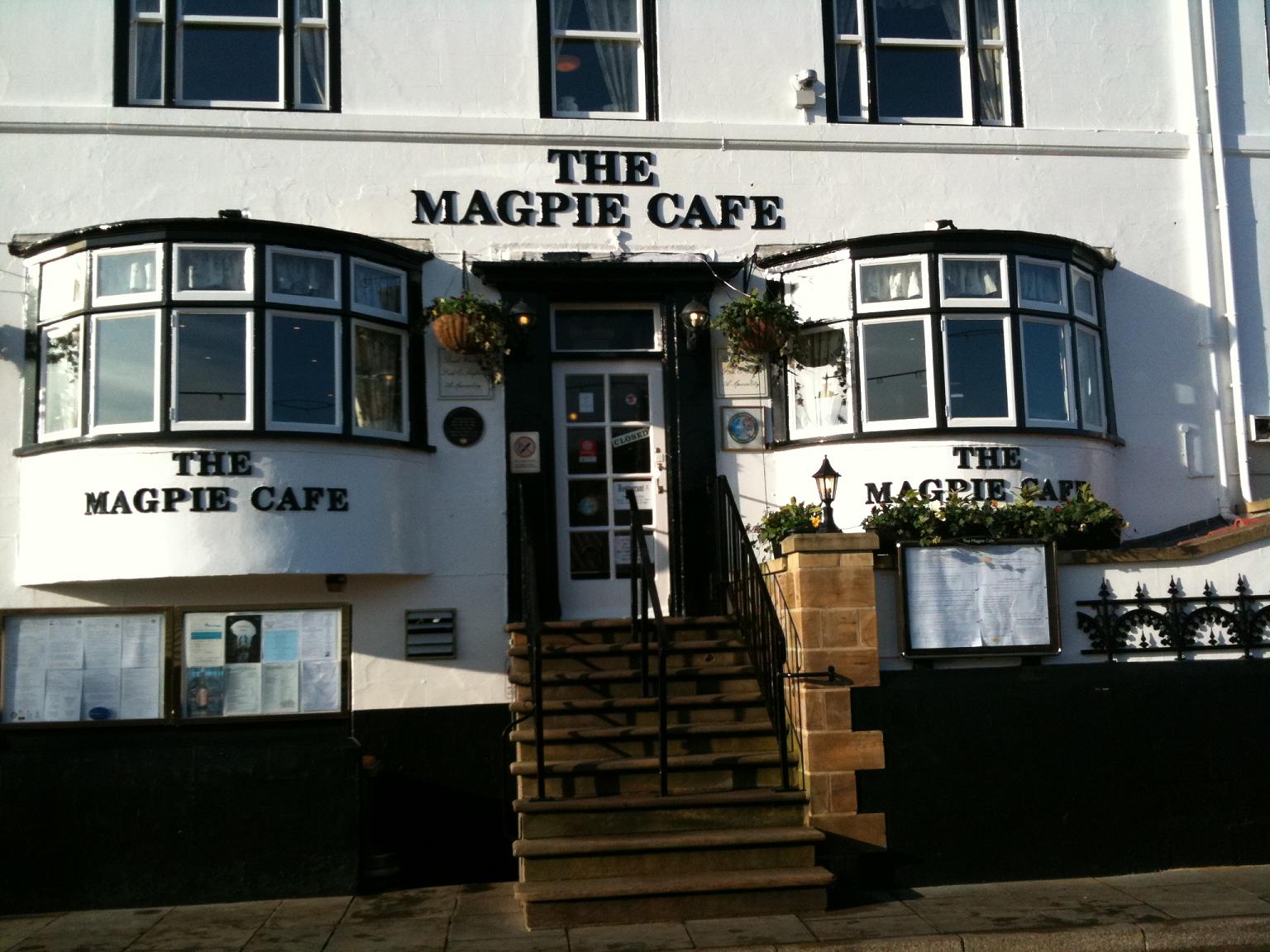 We managed to find a superb 10 mile walk from Whitby that took in beaches, forests, amusement arcades and a derelict castle, not to mention Whitby Abbey.  When battered haddock is on the menu, I like to feel that I have earned my dinner by burning a few calories pacing up a steep hill or two.  Have you been walking in Yorkshire recently?  Shame on you.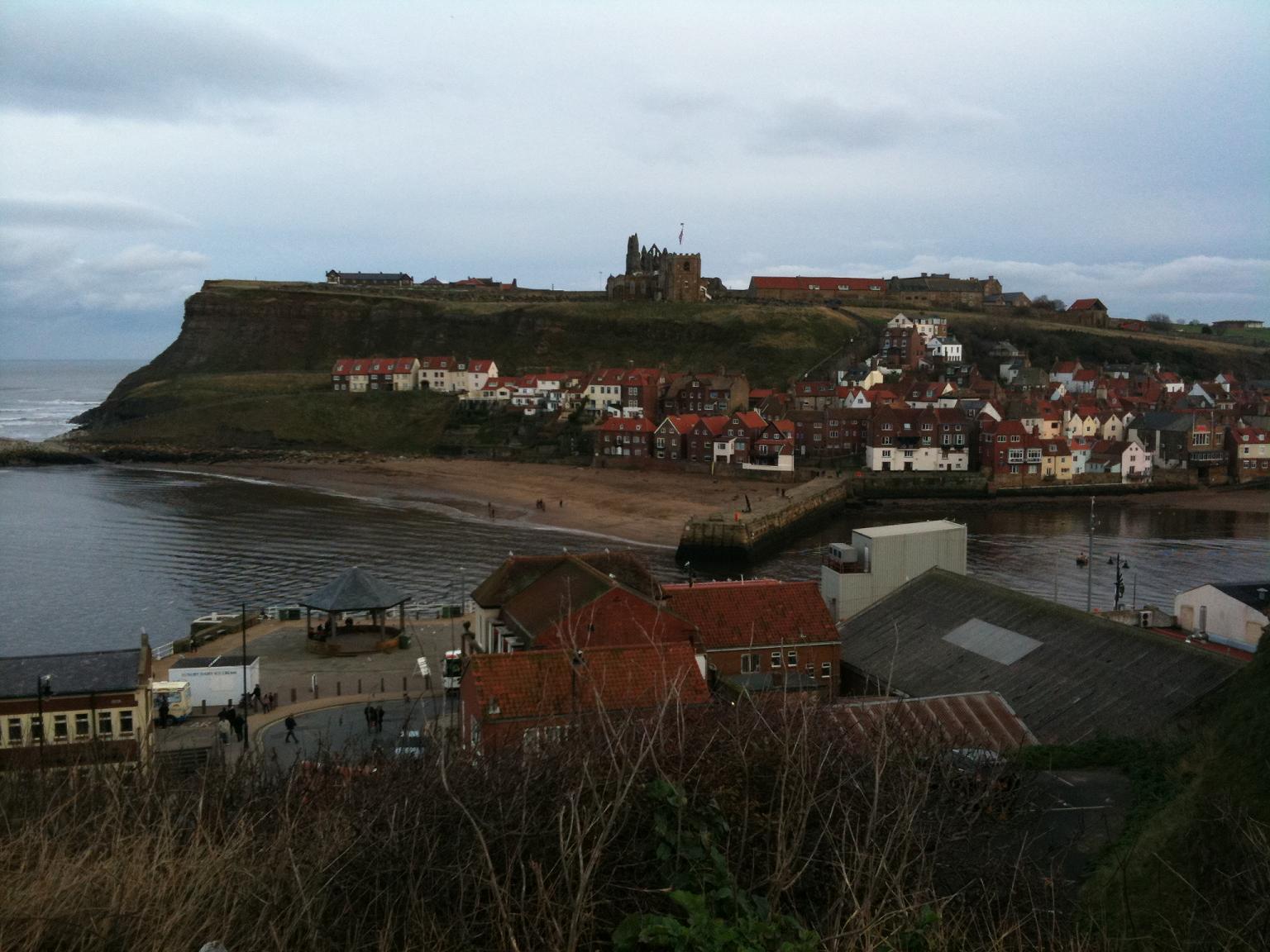 The Magpie is packed with tables, kitch seaside artefacts and interesting black and white photos of old Whitby.  There is a huge menu ranging from Lindisfarne Oysters (salty and delicious) to "Regular" Haddock, a whale size fillet of pure white flakiness encased in crisp golden batter.  The mushy peas were green and buttery loveliness and, hopefully, full of E numbers (or at least green dye). On the downside, a glass of Muscadet tasted more like Riesling and was totally unsuitable for the oysters.  The home made tartare sauce was bland and needed more capers.
The meal taken as whole was excellent.  But I don't rate it any more highly than The Mermaid in Morley, or the original Harry Ramsden's in Guiseley, or my absolute favourite, Murgatroyds near Leeds Bradford Airport.
Inevitably it is nicer to eat chips with a view of Whitby Harbour than watching the toilet being emptied from a 737 above, but taking into account interior design, atmosphere and quality of food, and price, these places are all on a par, and that is a compliment to all of them, including the Magpie.