If you are looking for a high quality but eclectic wine shop somewhere in the world, then Hanging Ditch, near Manchester Cathedral, is a good first stab. But what if you live the other side of the Pennines, and your passport has expired? Recommendations flooded in for Latitude Wines in the centre of Leeds, under the railway arches. It meets the eclecticity brief. Walking into a cave (as in wine cellar) with a claustrophobicly low ceiling with wine racks and baskets strewn at jaunty angles with random offers, it's the sort of place that I find impossible to walk out of without troubling the wallet.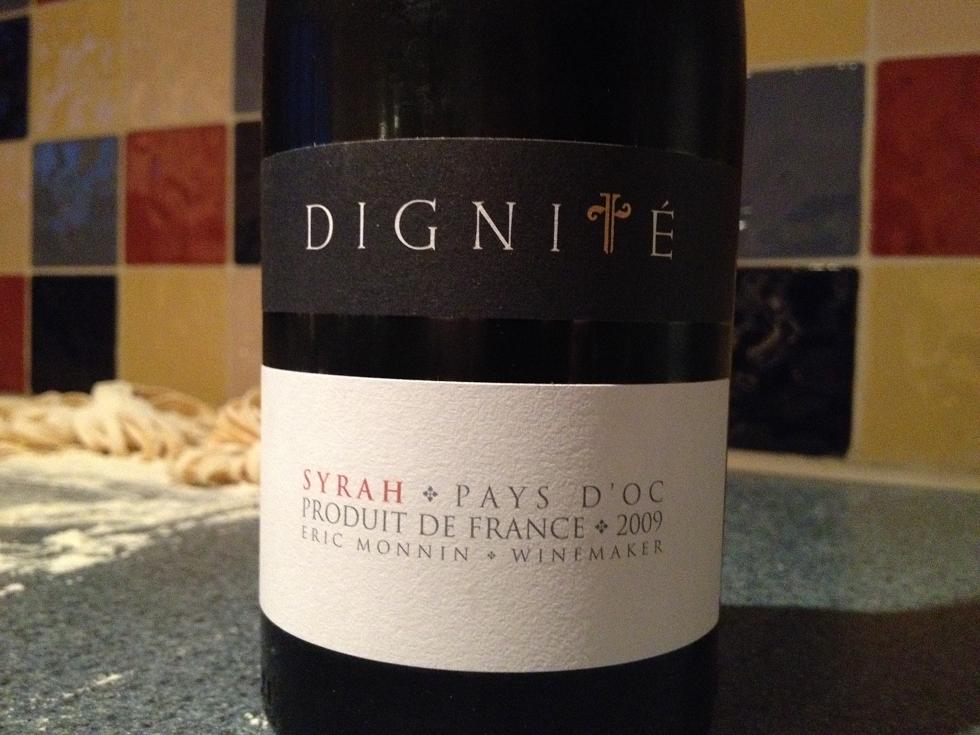 Not everything is perfect. Whilst at Hanging Ditch, one can enjoy a cheeky glass of Albariño whilst gazing out of the window into the Manchester drizzle, Latitude is off sales only. The wine prices are difficult to measure but on average, like Hanging Ditch, a touch rich. Join the loyalty scheme, or buy a full case and a 10% discount will bring them back down to good value.
I like to search off the beaten track and was recommended this French Syrah, not from the predicable Rhone, but the Languedoc. I've chanced upon a number of South West wines recently, mostly for pecuniary reasons (Latitude charged me 90% of £10.99 for this). In common with other reds from this region, it is rich, fiery and spicy, yet full of fruit and mellowed by oak ageing. I take issue with the label recommending drinking at "room" temperature. Follow WART advice and stick it in the fridge for 36 minutes before opening. As well as taking some of the edge off the huge Indian curry kick, it also cools the enormous (and almost unforgivable) 15% ABV. Once chilled, it went nicely with a spicy vegetarian pasta dish.
As for Latititude, if you are in Leeds, pay a visit and see what you can find in the nooks and crannies. If you really run out of ideas, Leeds Station is round the corner with one hour trains to Manchester leaving every 20 minutes.