Think of a long, lazy, boozy summer lunch in the south of France and you think of rosé.  Well I do.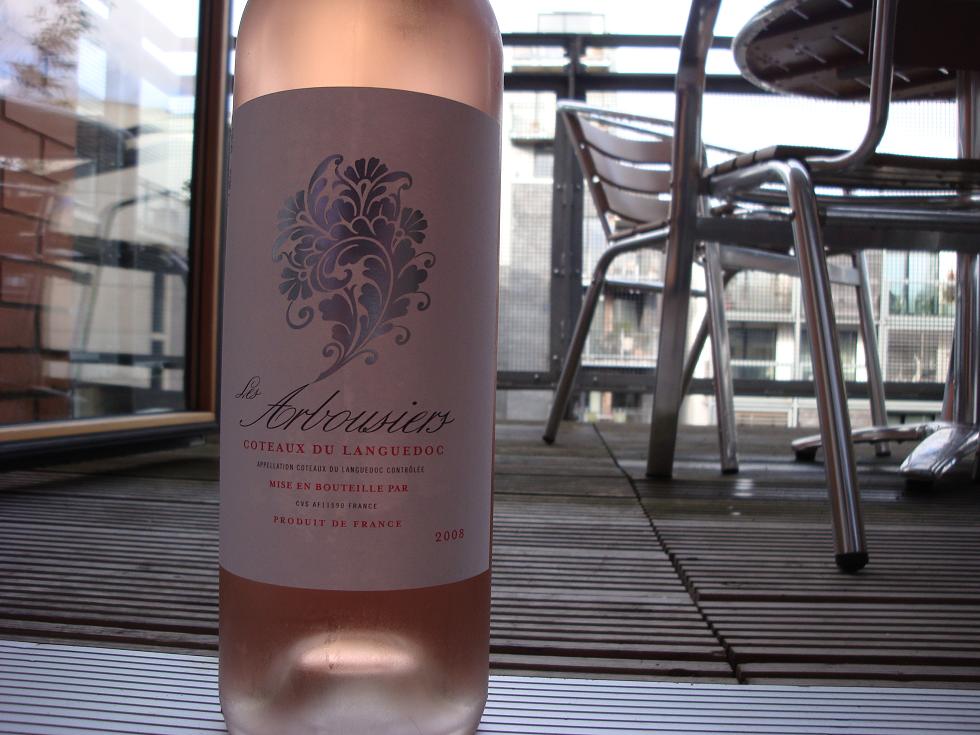 Les Arbousiers, Coteaux du Languedoc 2008 arrived from Virgin Wines in exchange for 699 of the 2,899 pennies kindly refunded to me after returning a dodgy bottle to Costco.
It is the colour of smoked salmon.  The taste is fresh, clean and fruity with a decent kick of spice.  Yum.
Imagine yourself eating bouillabaisse on the port in Marseilles, or grilled langoustine on the seafront in Nice….with a large glass of rosé of course.