Marketing null points! The sign makes it look like a Hungry Hippo All-U-Can-Eat Sunday lunch with foam balls and cheap beer. But step inside and nothing could be further from the truth. Fine seafood, fine wine list, fine (but relaxed) service and with just enough quirkiness and kitsch to make you smile.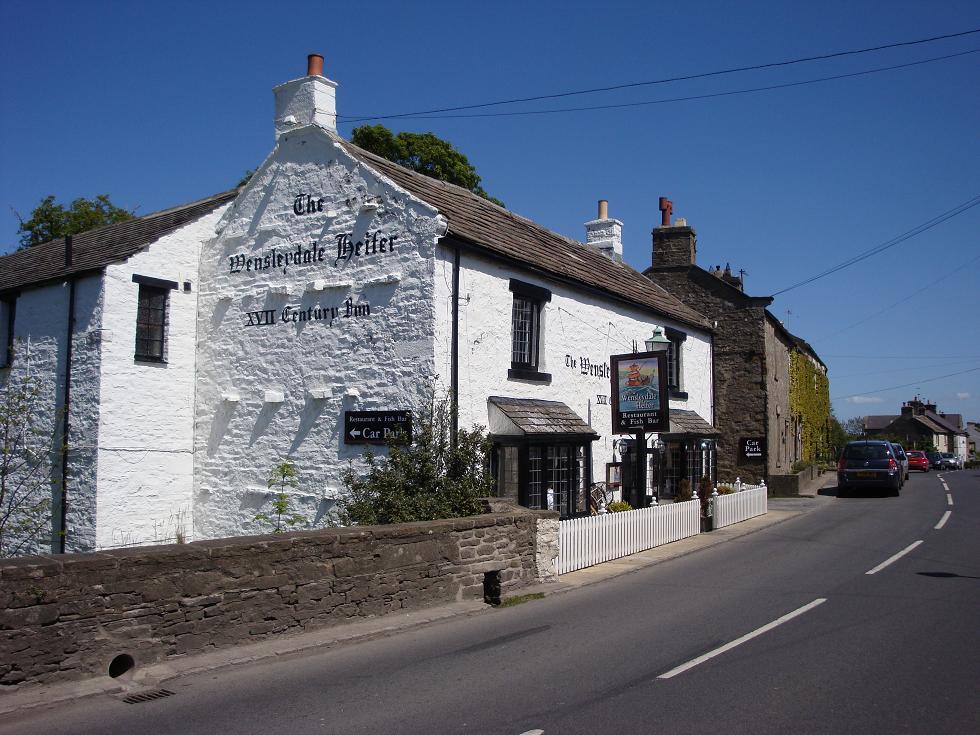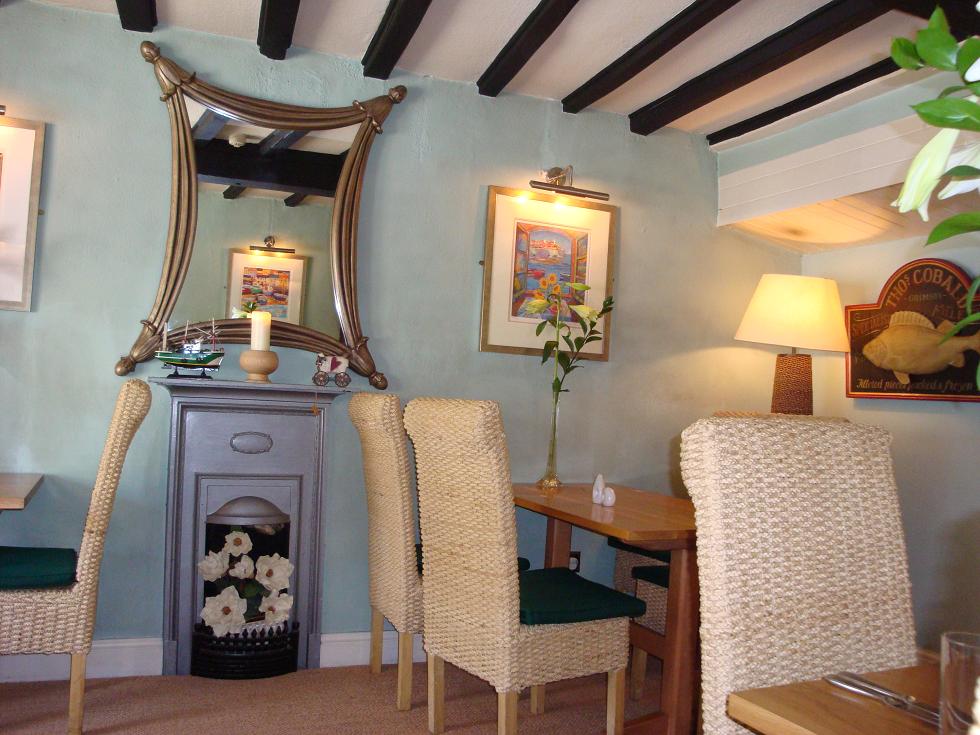 Rope/rattan seats give the room an unusual but otherwise very relaxed air – more  French drawing room than Yorkshire pub. Everywhere you look there are sea tokens:  Lobster baskets, fishing rods, fish plates, and a north sea trawler could have been moored in the pond opposite I suspect.
The menu is geared heavily towards the produce of said trawler with an odd reference to local meats, cheeses and vegetables.
The wine includes English 3 Choirs (£20), Cloudy Bay 2008 (£38) and Laurent Perrier NV at £39. All pretty good value and available to take home by the case at 50% discount which is a clue to the markup and no rip off.
Maybe this is the seafood version of The Angel at Hetton.
I chose a Picpoul de Pinet 2007 at £19.50. Pineapple cubes (sweets), gooseberry, peach and pear – it's Rio de Janeiro in a glass and super with shellfish thanks to the lemony finish.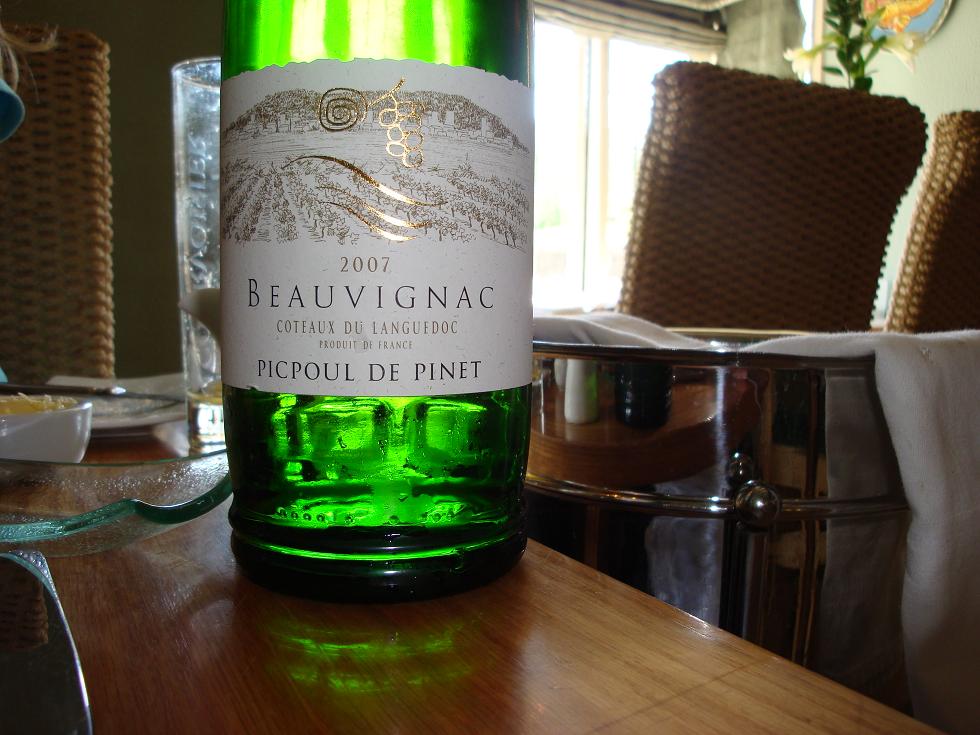 Which is just as well since my starter was a cured fish and shellfish platter – a lonely oyster with some mates in the form of a rollmop, prawns and beetroot smoked salmon and anchovies. How can you do something so good on a £19.50 three course menu (£16.50 for two)?
The service was snail paced and friendly rather than formal, which suits me just fine on a lazy Sunday afternoon, but would have irritated on a business lunch. The main course of Black Sheep (Yorkshire's best brewery) battered fish n chips took 45 minutes to arrive but when it did it was worth the wait. Crisp batter, chips, minted peas, tartare sauce no doubt made from local wild horse radish. Fish n chips served out of newspaper, even when this is printed onto a plate is heartwarming and gives me 1970's pangs. But this was posh (and I don't mean in the Victoria Beckham sense) with peas and sauce served in separate boats and fat cut chips (six to be precise) stacked in a haute cuisine Jenga game. Superb food.
Dessert was cheese (Wensleydale of course, and blue, soft and goats), a salty counterpoint to a glass of Muscat de Beaumes de Venise (perfumy and quite high, like vodka jelly).
The macchiato was ……erm well, and the Janneau VSOP at £6.10 is as cheap as I can remember anywhere! I didn't expect them to be served in the same cup but turned out to be rather nice. Let's call it an Armagnacciato. Give it a try! I think our waitress invented a new drink and I, for one, will be ordering it again.
Or maybe it wasn't Armagnac after all?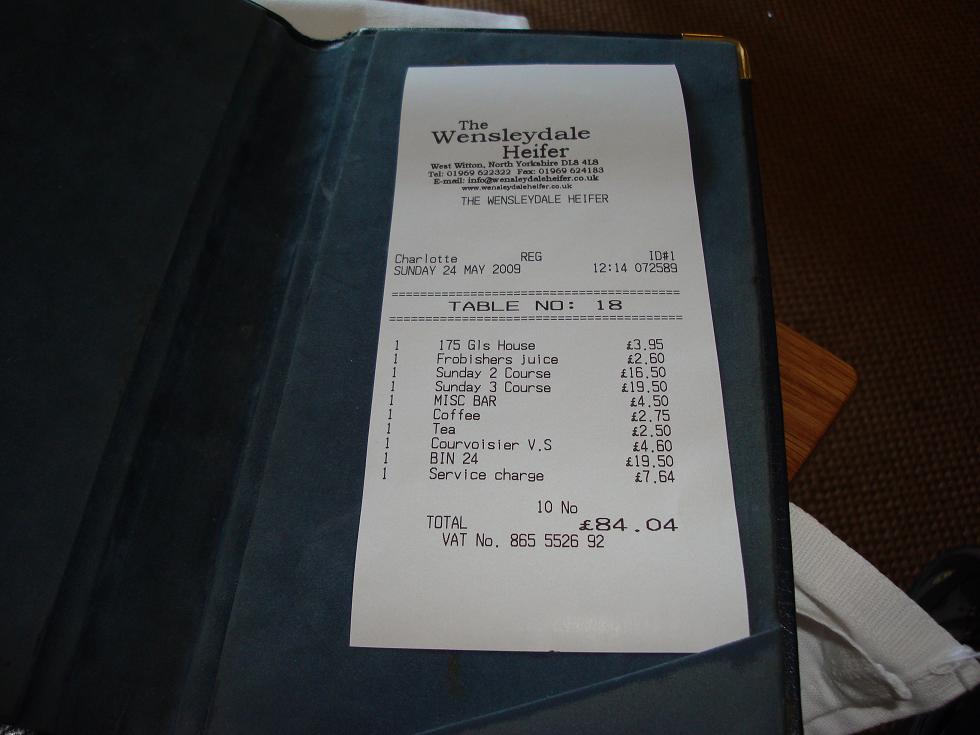 The total bill for me and Mrs Wino including aperitifs, desserts, coffee and and Armagnacciato was £84.04 including service!  You could get a Jo Baxi up from London, eat, drink and be merry, and fly home by helicopter and still have change from a Claridge's bill……and the food is just as good.  But you will be lucky to get home before dusk unless the service speeds up, or you live in Iceland in summer.
Wensleydale Heifer, West Witton, North Yorkshire. DL8 4LS
T: +44 1969 622322
E: info@wensleydaleheifer.co.uk
W: www.wensleydaleheifer.co.uk
Still not sure whether to visit this area?  Take a look at the photos below (May 2009) and if they don't fill you with Beethoven's 6th then nothing will.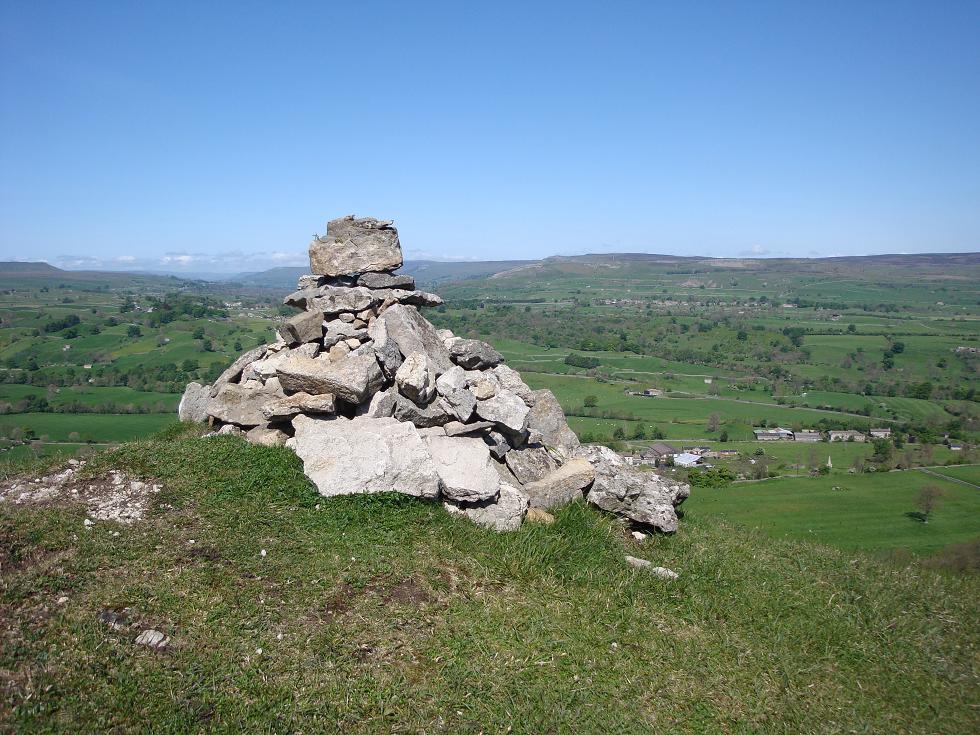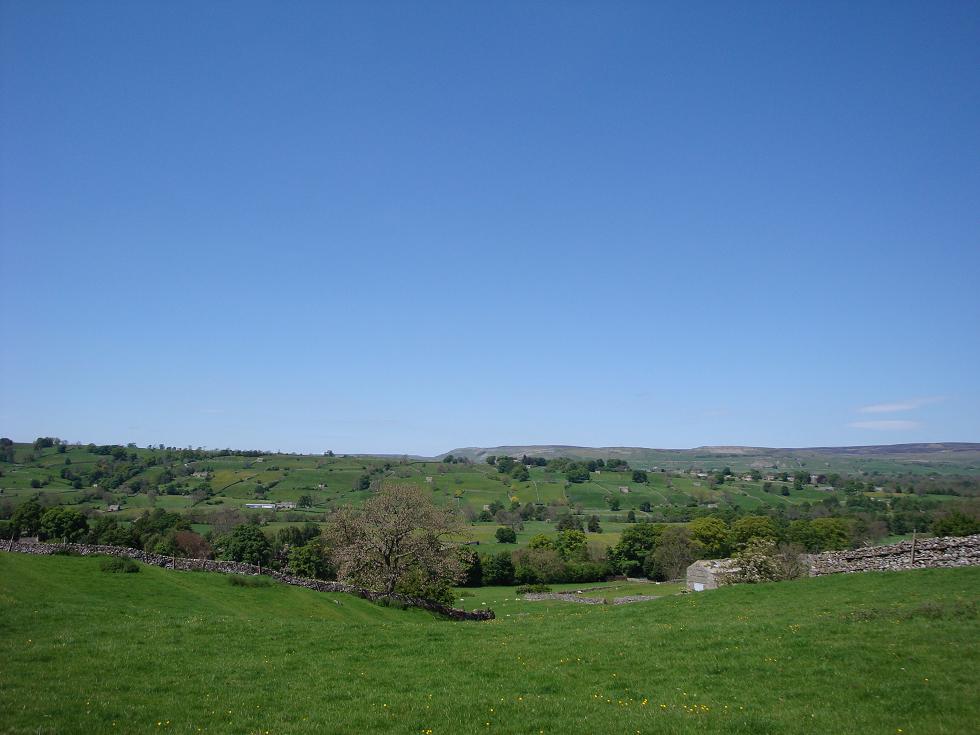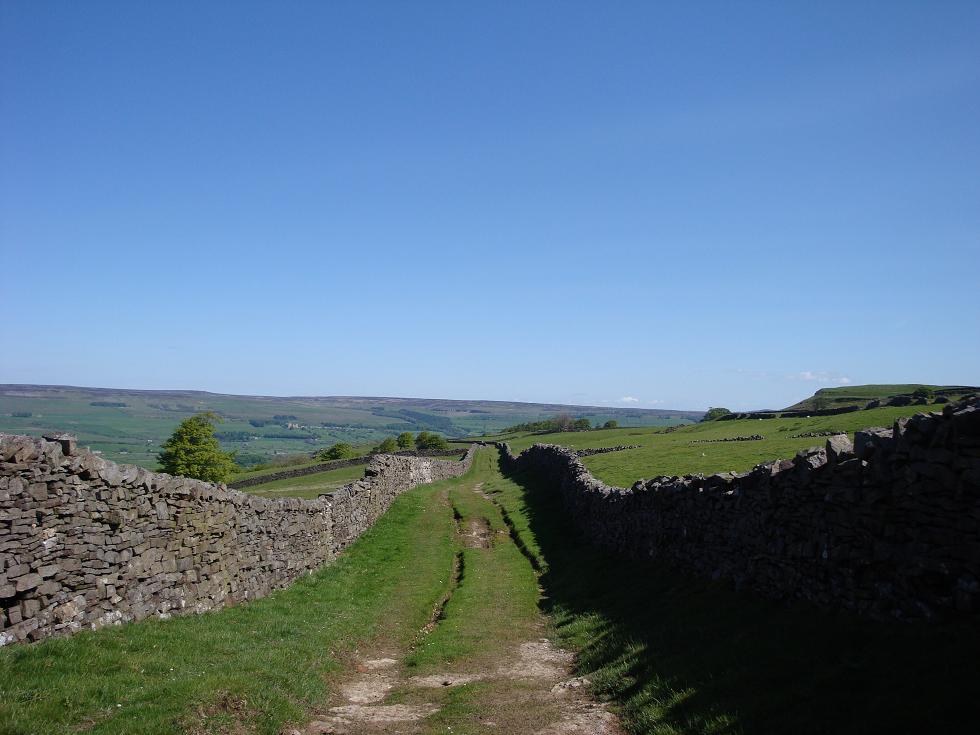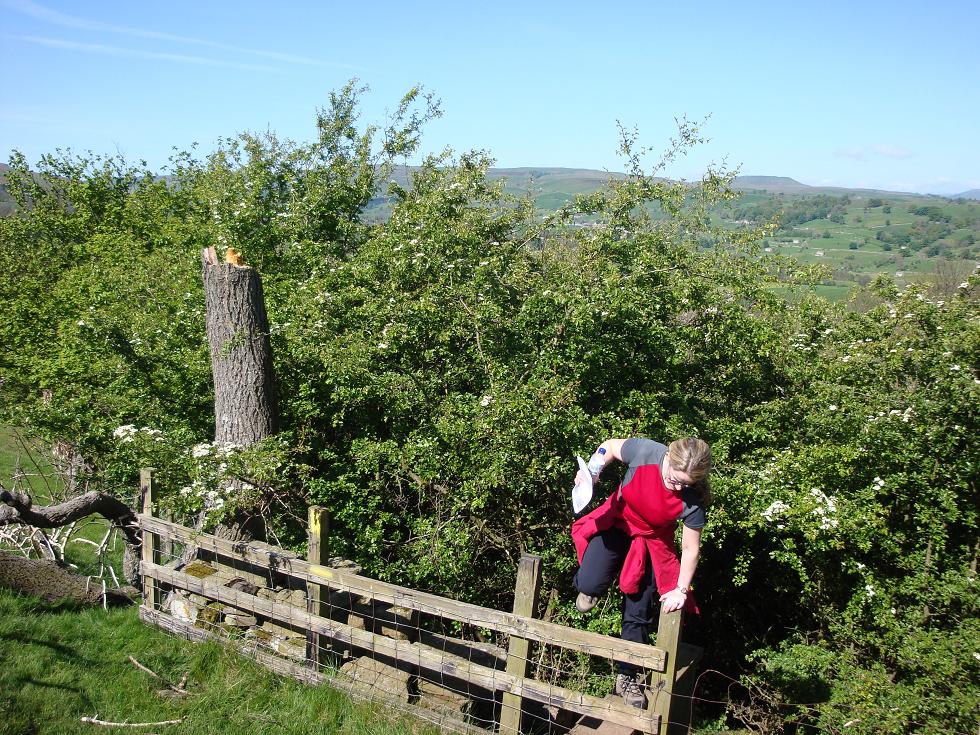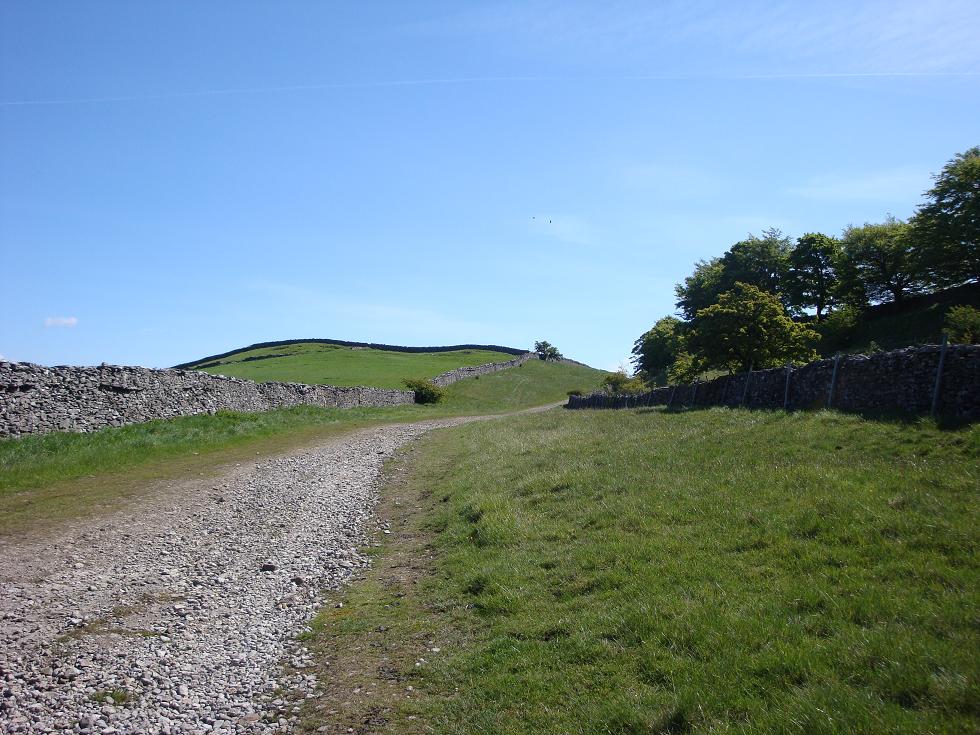 OK, I'll resort to scaring you into coming.  Here is the Chapel of the infamous Knights Templar.  I wonder if Dan Brown looked under here for the sarcophagus of Mary Magdalen?  On a summer's afternoon it looks innocent and friendly, but at dusk with crows croaking the background, this would make a Hammer House of Horror look like a nursery rhyme.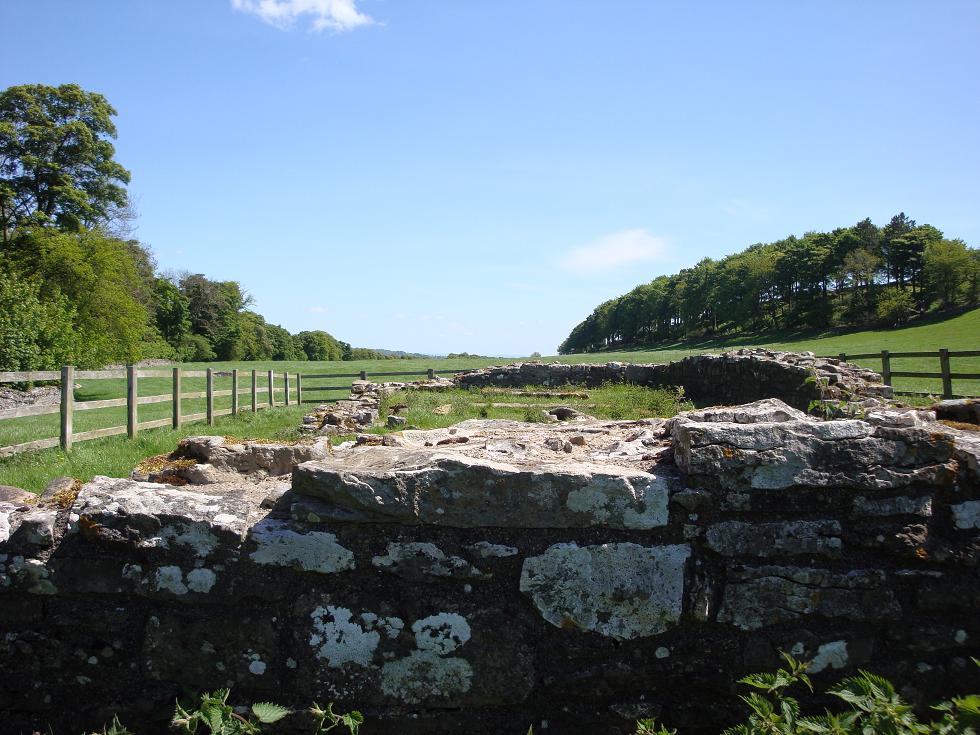 Disclosure:  These photos were taken in Britain, in May, in the Yorkshire Dales, and without filters, tampering or remixing.  As one couple we passed on our walk ironically remarked "bugger of a day isn't it?"