British MPs are being forced to cut back in anticipation of being voted out at the next election.  In the meantime, they are biding time on expense accounts barely adequate for a FTSE executive board member, never mind a potential world leader.  Even fresh pilchards for the white Persian cat have been disallowed.  Whence does one plot world domination, when one can't even afford a clean moat?
I think the solution for most bright Members is to reduce the wine Average Bottle Value (ABV).
Château Ricaud Premières Côtes de Blaye 2005 was only £7.50 from the Wine Society and, therefore, well suited to the brave new budget.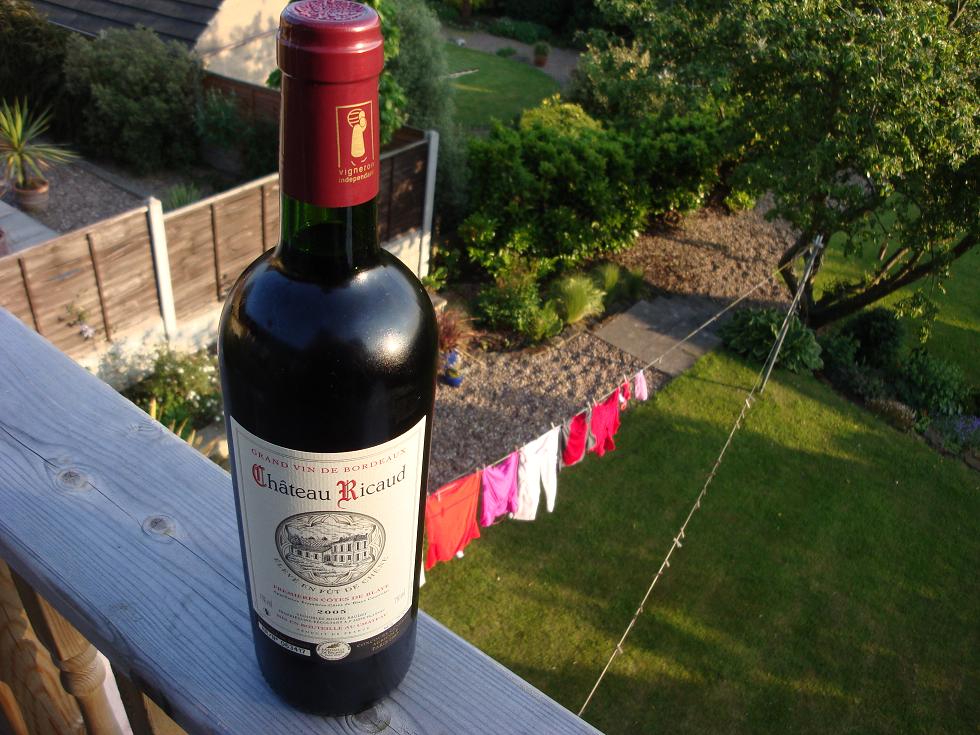 Aged in oak there is a rich tomato purée flavour and hints of tandoori spices.  Fruity and rich in flavour although not over bodied, at a comforting 13% ABV (Alcohol By Volume).
I enjoyed it a lot.  But not as much as reading yet another freshly pressed Daily Telegraph for the latest embarrassed MP explaining why horse shit is something the taxpayer should fund for his second home in London, as opposed to something that merely flows regularly from his mouth.