I've heard many reports of London Chinatown's demise.  Shame when Manchester's equivalent is thriving so well.  I found myself in The Big Smoke on business with nothing better to do than check out the rumours, so I selected a random place on Lisle Street just behind Leicester Square.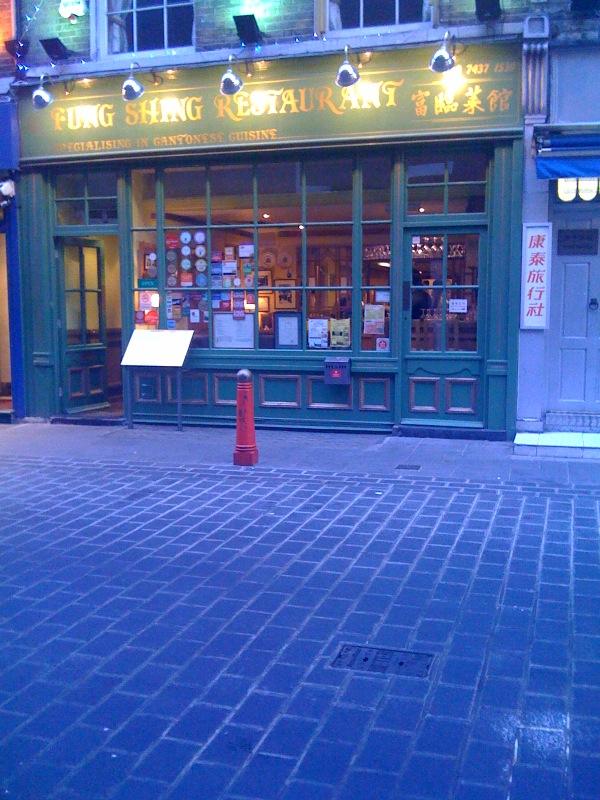 I browsed through a surprisingly interesting wine list and spent £19 on a bottle of Muscat-Viognier Vin de Pays des Côtes de Catalanes 2008.  By Domaine Cazes and with the grand sounding title of 'Le Canon du Maréchal' it reminded me a little of Torrontés but was unmistakeably Muscat with a touch of heather honey and citrus.  A hint of the sweet undertones that go so well with Cantonese food.  And it was served at a sensible temperature unlike many restaurants who seem convinced that getting freezer burn on my lips is the primary reason for imbibing white wine.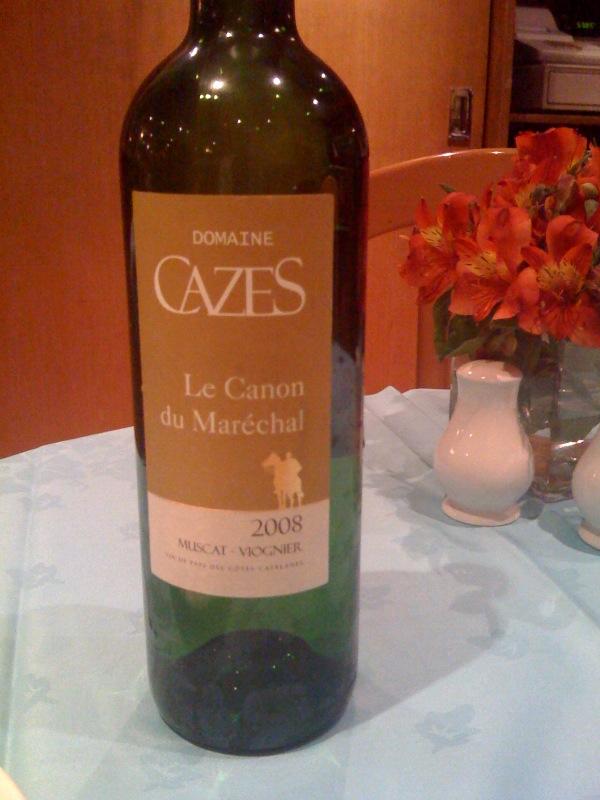 Chilli garlic snow mountain mushroom was recommended (not surprisingly as the most expensive special starter at £7).  It is supposed to have regenerative properties but I was a bit surprised to receive a 'high protein' dish covered in high carbohydrate batter.  But the taste, heightened by the fresh chilli was sublime, the batter crisp and fresh, and mushrooms as sweet and tender as a Labour MP's bank balance.  As good a Cantonese dish as I have tasted.
Pan fried loin of pork was the cheapest special main at £9.50. Served in ginger and spring onion and with egg fried rice, it arrived at the exact instant I finished my starter which was a number of instants too soon, but was as juicy as an expenses scandal and spicy as a plot against Gordon Brown. And come to think of it the portion size would suit a starving ex MP down to his last duck house.
This place serves seriously good food, freshly cooked. And lots of it. YUM! And even though I've got thumbs like ripe bananas, I love it that you only get a Hobson's choice of chop sticks instead of eating irons.
At £42.90 inc service and wine it's top value too.  Don't believe the rumours. If Chinatown is dying then there is at least one place kicking and screaming, refusing to sink. Give it a try next time you are in town for a show. And tell them I sent you for a 1.5% discount…(please leave at least this as a tip in return).
Fung Shing, 15 Lisle Street, London. WC2 7BE.
T:Â  +44 (0)20 7437 1539
W:Â  www.fungshing.co.uk
Parties catered for.