There is no shortage of choice in West Yorkshire when it comes to Italian restaurants.  But they are known to change hands occasionally.
I recently wrote up a posthumous review of Marco's Ristorante in Hightown, Liversedge and a correspondent advised that this place has morphed into Don Luigi's, run by Marco's former head waiter, Fabrizio.  Having eaten there recently, I was delighted to agree with MG that several improvements have been made.  The cooking, decor and even wine list are all superior.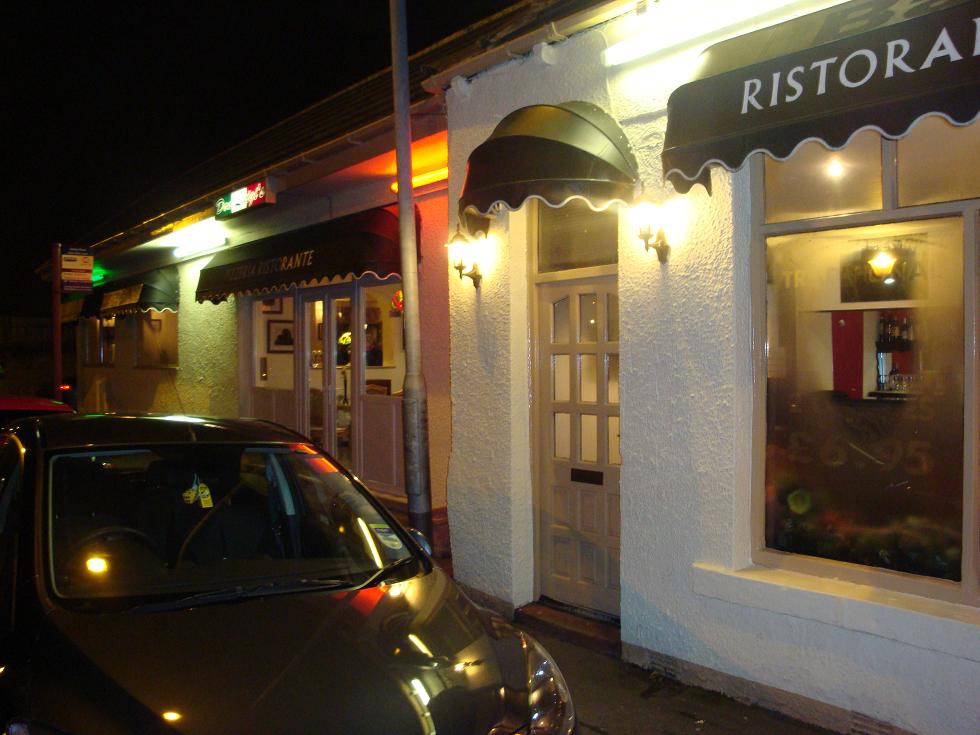 Inside and outside have receive a good lick of brighter and whiter paint that has made the place feel cleaner and more cheery.  The bar, the decoration touches, the specials board, the new larger windows in the waiting area all contributing to a new friendly warm aura.
The menu is more traditionally Italian than before and Spaghetti Clams leapt out of the page onto my starter plate.  The infusion of shellfish into the pasta is a beautifully subtle flavour.  A few more grittier, saltier clams would have been nice though.
I have never tried veal with coffee.  Vitello al Caffé was literally veal cutlets, pan fried with butter, pine nuts, vegetable stock and a freshly made espresso poured on top.  I was advised to have a sugar in the espresso to take a little of the bitterness away.  This is a new dish to me and I actually thought the bitterness of the coffee sets of the subtle veal flavours nicely.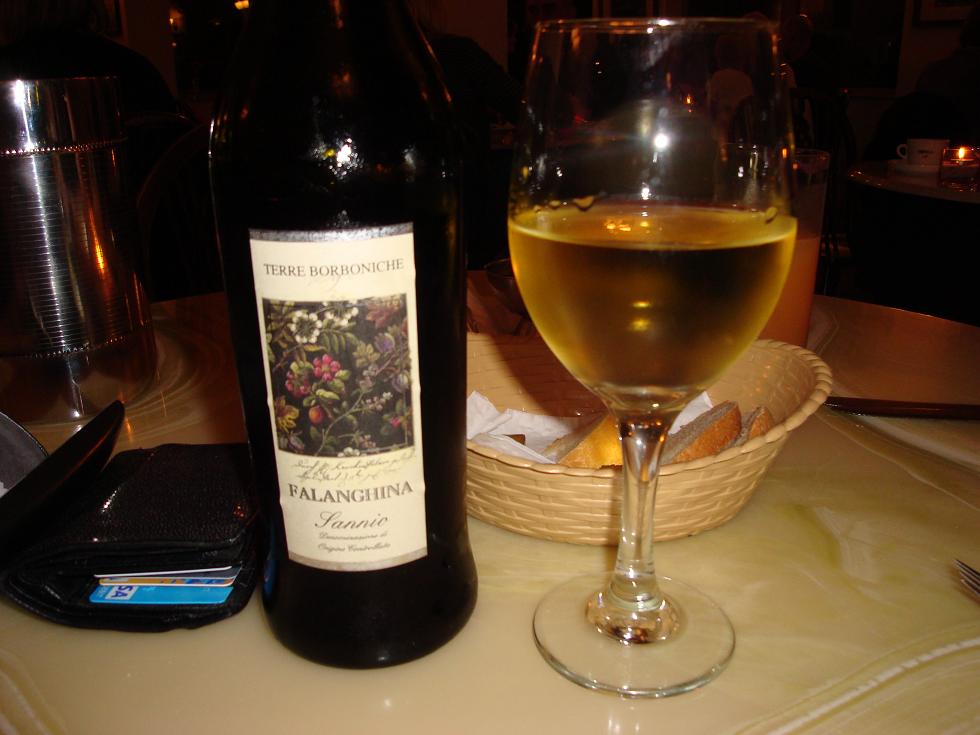 The wine list is not very informative so it is worth asking Fabrizio for advice when ordering.  He steered me towards a Falanghina Sannio hidden away from the headlights of the menu.  Terre Barboniche 2005 at 12.5% is a light aperitif sort of wine with melon and cucumber, virtually no aroma, yet a lovely zing of white honey on the tongue.  Super with the spaghetti, but on reflection a richer, more potent wine would have suited the veal dish better.
London types reading this will marvel at the picture below.  Where can you eat for such value in the capital?  Two courses, drinks, wine, super macchiato, digestif (chardonnay grappa) and a warm friendly atmosphere, all for even less than the net assets of a mid-range British bank.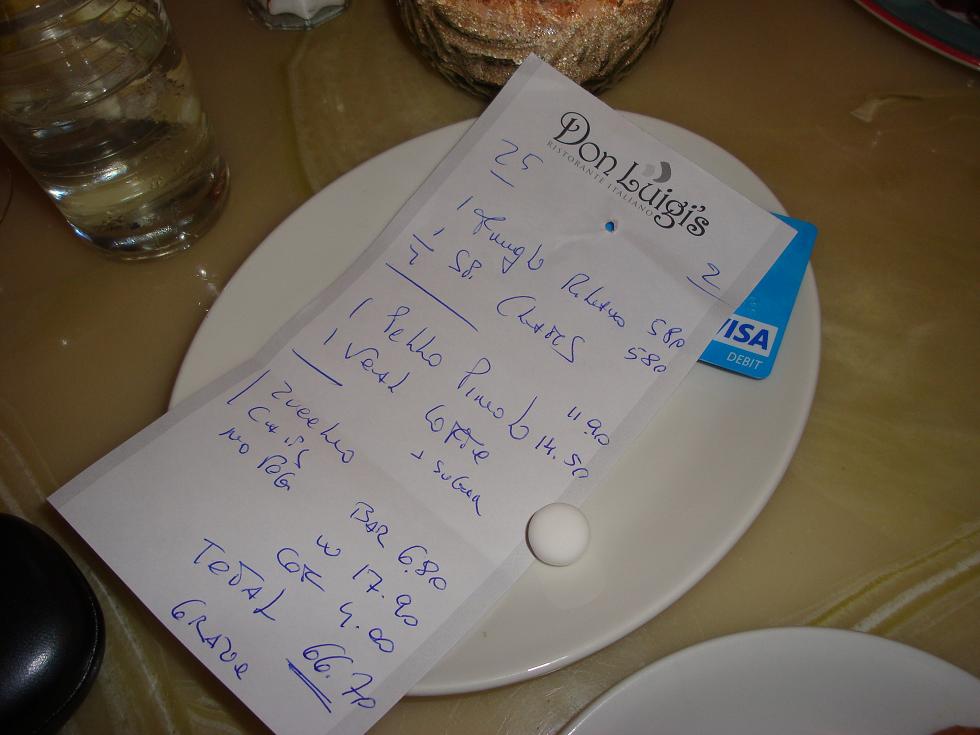 These guys need some marketing help.  There is no website, no reviews on the web (until now), and no entries in telephone lists etc.  I had to get the address details from the old Marco's website (which is still live at time of writing).
Despite this, the place was buzzing on the Saturday we visited.  Fabrizio deserves to succeed, and you deserve decent food and wine.  So, if you haven't done so already,  just go and try it.
Don Luigi's Ristorante, 399A Halifax Road, Liversedge, WF15 8DU
T: 01274 873636