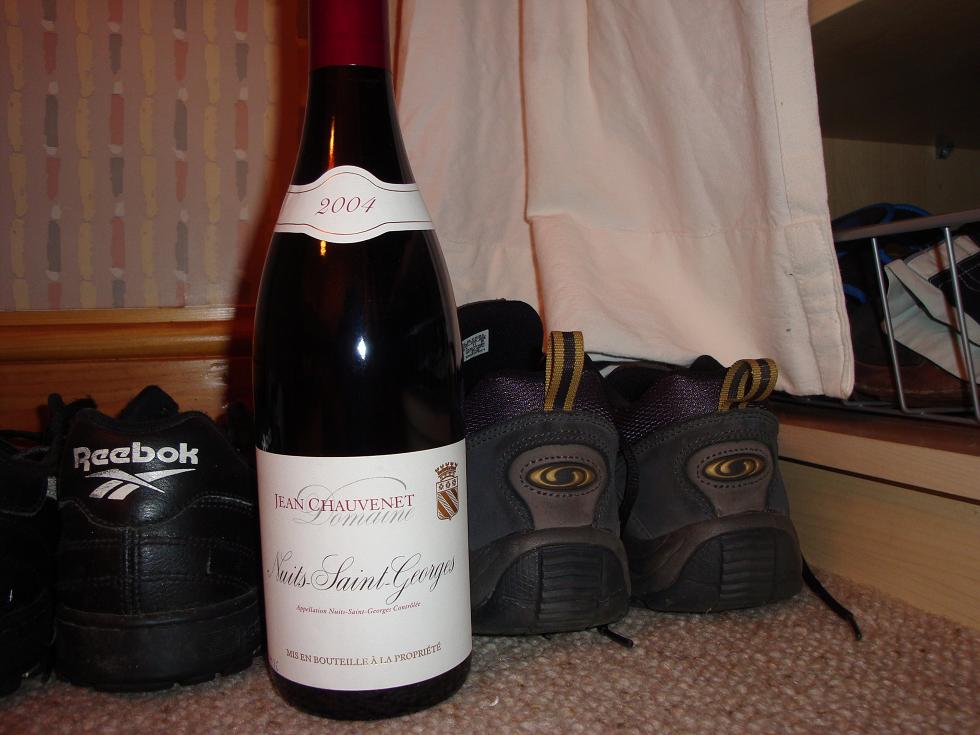 It seems that people haven't stopped spending after all.  January 2009 retail sales in the UK were actually 0.7% higher than last month and a whopping 3.6% higher than Jan 08.  Analysts (who are these anonymous experts?  It's like reading about comments from "community leaders" after a local riot) suggest that deep discounting in the January sales was the cause.  Whatever.  It shows that if you can get your value proposition right, people will still buy.
I certainly made my contribution to the New Year spending spree with a large sum leaking out of my bank account like second hand wine from a faulty incontinence bag.  I soaked up bargains from various online sources including the Wine Society, Virgin and Laithwaites – anything that looked like stonking value at a one time price.  So, whilst my financial liquidity is low, my wine fridge is full.  Time to sample a few bottles, and why not a Bourgogne?
Jean Chauvenet NSG is an unusual Pinot Noir tasting of tobacco, tar and sour apple jellies with some deep blackcurrant tucked away at the back.  This chauviniste came from the Wine Society and caused £14.75 to drip drip drip, one penny at a time, from my otherwise tight as a gnatt's chuff, colostomy bag shaped wallet.  Only the wine tastes so much better than the picture that arouses.