Have you ever been haunted?  The name Teyssier has been my stalker recently.  It has bought out the best of Virgin Wines and contemporaneously the reason why they often ever so slightly under-achieve.  Well, nobody can please everybody every day!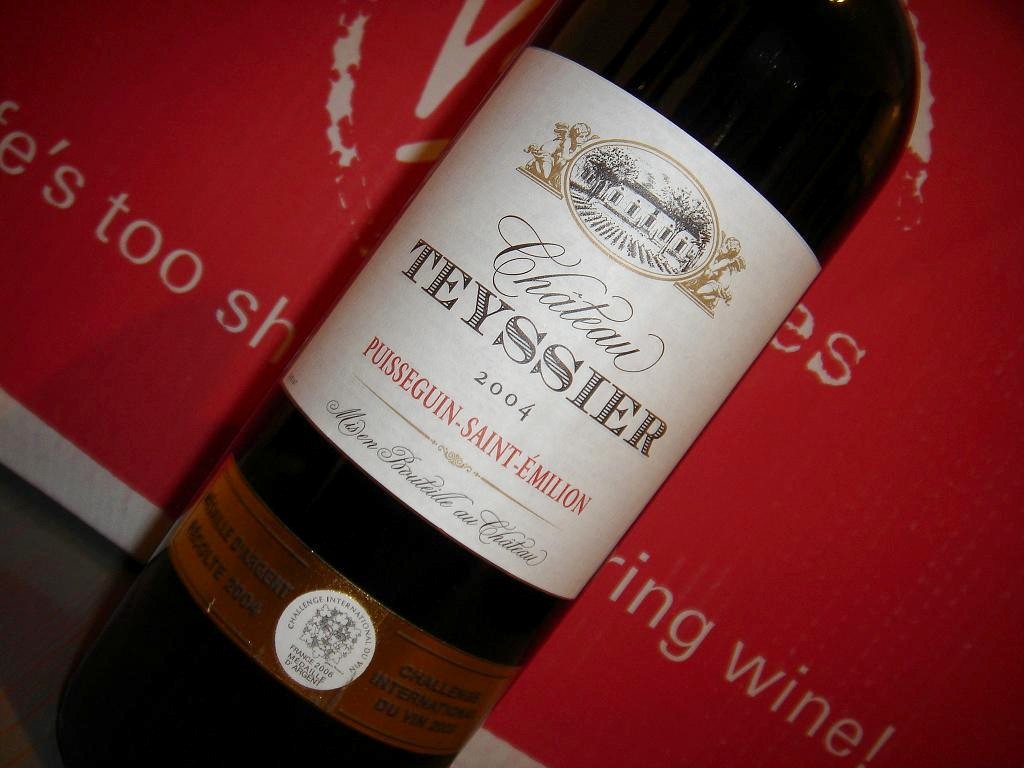 I am drinking the 2004 as I write this.  I am probably influenced by the fact that it has a large sticker announcing numerous awards.  It is a smooth, spicy, tannic yet soft, rich and delicious wine.  Crème Brulée and a dash of raspberry sauce.
The 2005 I tried last week is an award free zone according to the label – I suppose 2005 was such a good year for even unremarkable estates, that winning a prize, other than best looking vendange team, must have been tough.  I took notes completely independently and captured almost exactly the same flavours, adding crisp red apples to the custard dessert and ice-cream condiment of the 2004.  Maybe I should have tasted them side by side to try to separate them by more than a cigarette paper.
Interestingly the 2005 cost me less than its predecessor.  Both were priced at £9.99 by Virgin (the 2005 is still available).  However, in early Jan 2009, the 2005 was in the Virgin wine sale of the century (that lasted 3 minutes), so I snapped up half a case at £7.99 a bottle.  At that price this wine is unbelievable VFM.
I spent New Year's Eve at the 110 Restaurant at the Circus Casino in Manchester.  Frequently voted one of the top ten eateries in the city, the wine list was looking interesting, varied and good value.  I spotted Teyssier at £25.25.  Since the NY Eve menu was a credit crunch friendly £35 per head (I wonder what the price at the Ivy was?) I figured the wine was good value – only marked up by 250% – less than average.  But is this the same bottle?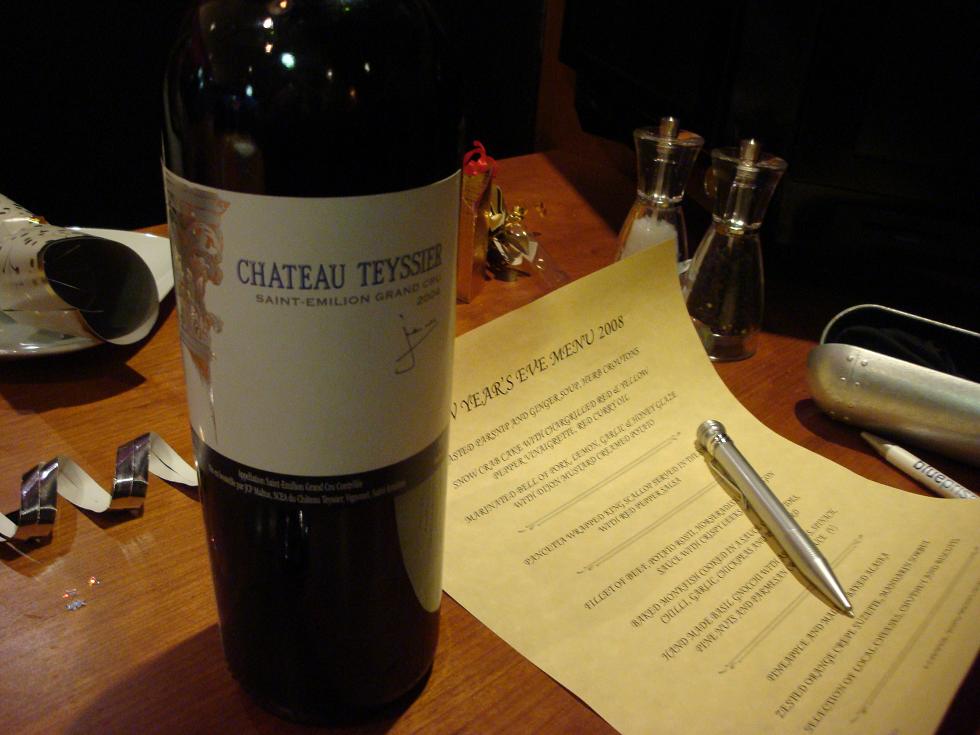 As evidence I present the finding of my bloodhound like palate (my dog has no nose, "how does it smell?"  Bloody awful!)  I may have been swayed by the glorious food flavours of Bell End of Pork, King Scallops and Fillet of Beef, but the wine was more smoky oak wood chips with an autumn fruit crumble.  Not so bruléetiful, but a tad more serious and a better fine food match (the Virgin supplied 2004 was a super match for beans on toast, though, and let nobody decry that classic staple as anything other than fine food).
Where Virgin lets itself down just a little is in the accuracy of the description.  Its website describes this wine as a "cabernet and cabernet blend" when the bottle paints a picture of 72% Merlot.  The Merlot flavours win and despite the inaccurate description, £9.99 is still a super price for a wine that will blow your nose off.  And I hope your palate survives.