On my new iPhone I have downloaded an application called AroundMe. It is totally brilliant.  Staying at the Grange, Holborn in London, I simply select Restaurants and AroundMe finds all the local ones, literally within a few hundred yards.  I can then locate my favoured choice on a map and ask for directions, shortcut to its website or quicklink through to dial its telephone number.
I was intrigued by Trattoria Verdi because it was founded in 1964, the year of my birth.  No resto lasts that long unless it has some loyal custos.  The waitresses however, were probably born thirty years later and wore the slightly supercilious, bemused, and yet knowing smile of the receptionist that served Alan Partridge at the Norwich Travel Tavern.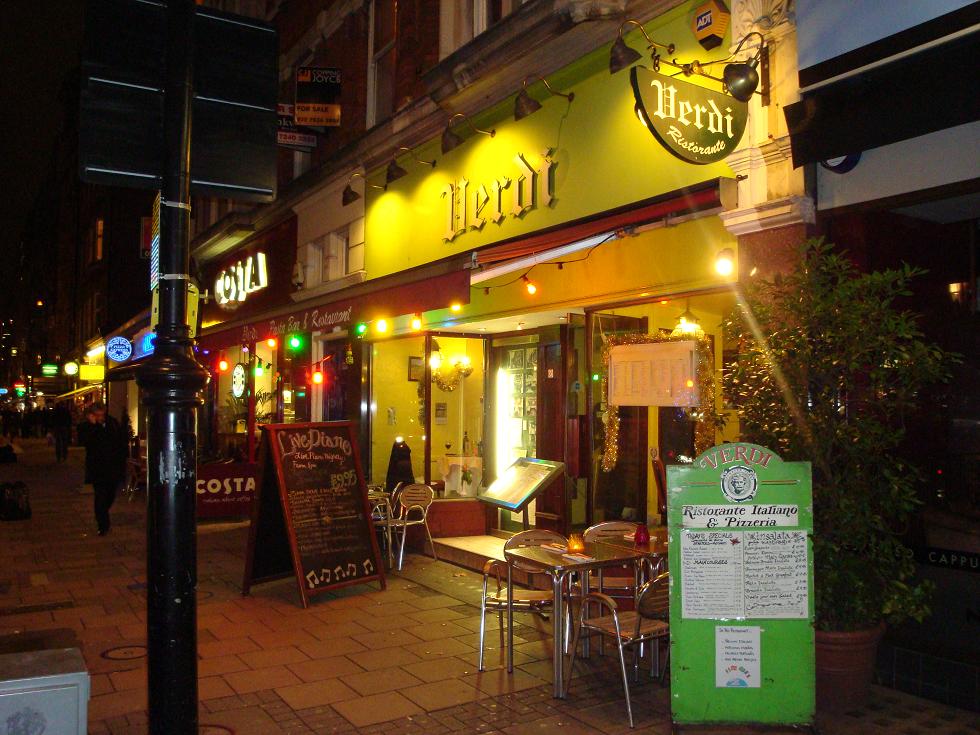 I am not going to go too much further with this review because the service was a bit silly, disorganised, slow, and although friendly in a young, hot legs sort of way, poor.  The food was okay and there was obviously some management around, just not often enough for three groups of customers to walk in….and quickly out again because of getting no love, or even a nod, glance or wink.  This happened within 10 minutes of me being seated.
Despite this slightly suicidal disaffection for paying customers, on a Monday night it was almost half full, so I suspect it was once brilliant.  Once.
Trattoria Verdi Restaurant, 110 Southampton Row, London.
WC1B 4BL.
T: +44 (0)20 7405 8001
E:info@trattoriaverdi.co.uk
W: www.trattoriaverdi.co.uk