You can take your Japanese/Mediterranean mashups and your Inca/Aboriginal combos and throw them into the duodenal waste bin.  I've just discovered the ultimate fusion cuisine dish.
Haggis Pakora.
It's Auld Lang Syne meets Shah Jehan.  Rabbie Burns meet Mother Theresa.  The Gorbals meets the Taj Mahal.  A proper clash of cultures.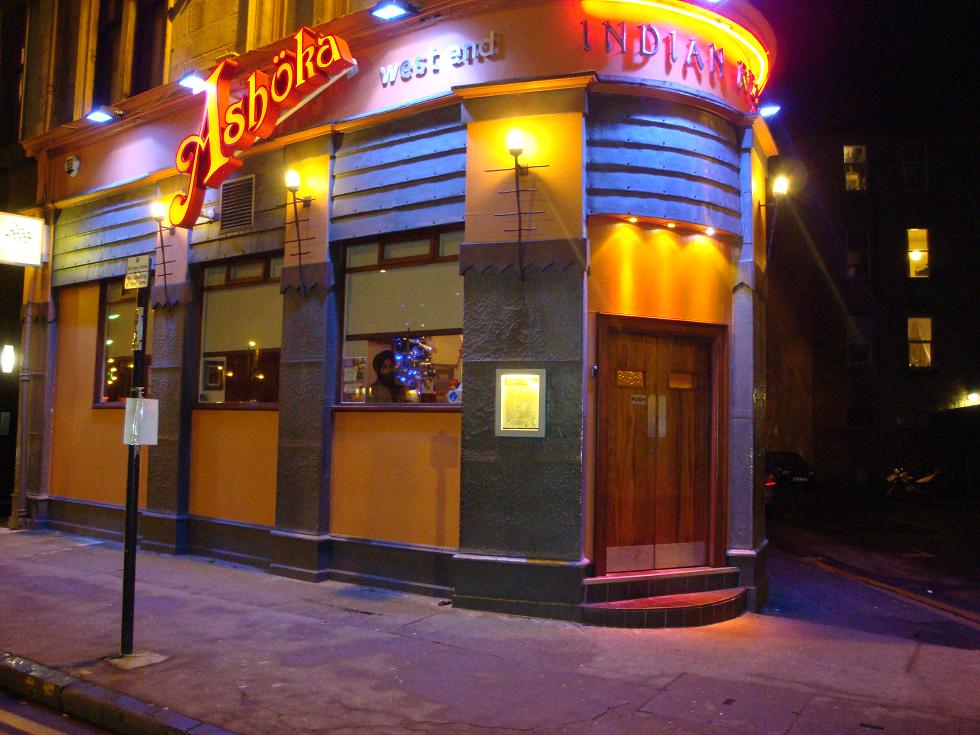 I've eaten curries in some of the finest establishments of Manchester, Bradford and Birmingham.  Glasgow is equally notorious for having a wide collection of top quality curry houses yet somehow has escaped my scrutiny.  Which is a shame since my family can be traced back to this area in the 19th century.  I felt like a returning deserter as the train pulled in to Glasgow Central, and yet a complete stranger.
Mark invited me up on some business and assured me that my spicy taste buds would be tickled in equal measure to my capitalist yen.  To prove this, he took me to Ashoka, West End, the first of a well established Glasgow chain of (mostly) Asian cuisine.  Opened more than 25 years ago, I assume it has been refurbished since.  The interior is simple and modern, avoiding most of the Raj based clichés of the 1980's style places.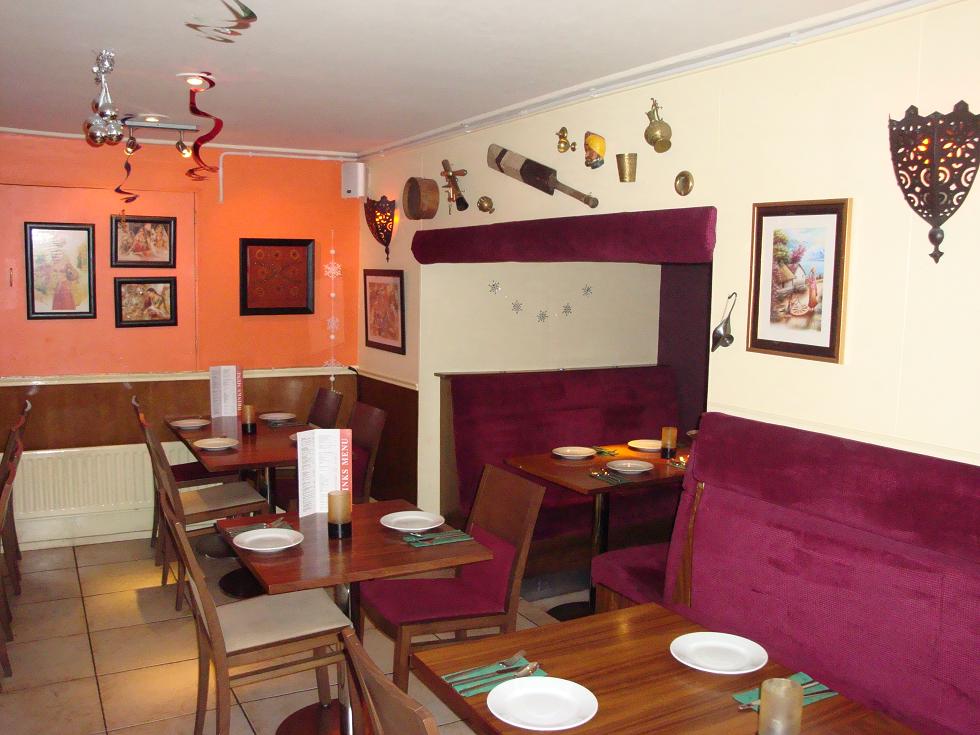 I object to Cobra's annexation of the Indian restaurant beer market, I prefer Kingfisher, but my favourite is Lal Toofan which I was pleased to see on the menu at Ashoka.  There was a wine list, which I dodged, not because it is was poor, but simply because, well, curry and lager just seem to go together like warm Delhi days and hot Bombay nights.  Lal Toofan is refreshing, tasty and no gassier than Cobra as far as I can detect.
A chicken Masala was rich and spicy with fresh chopped peppers and onions and an altogether sweeter range of spices that you would find in Bradford for example.  Much nicer with chapattis than rice.
But the star of the show was the starter.  Haggis Pakora tasted remarkably like well cooked Haggis (I am not sure what I was expecting).  The spicy batter added value to this Chieftain 'o the puddin' race albeit served with salad rather than neeps and tatties.
The only negative I could point to is the price which was about 50% more than you would pay on the super competitive Rusholme curry mile.
If you are a curry fan and fancy a change from the Brummie Balti, Bradford Karahi, and Madchester's gaudy neon strip, then get yer wee self up to Glasgie and pop into one of the Ashoka houses.  Mention the Bathgate family and get 10% added to your bill.
Ashoka West End, 1284 Argyle Street, Glasgow, G3 8AB
T: 0141 339 3371
W: www.harlequinrestaurants.com