Growing up in Manchester, I remember when Moss Side and Rusholme were "no-go" areas, except of course on Saturday afternoons when I was happy to pay some kid on a bike a couple of quid to "look after my car" whilst I went to Maine Road to follow the mighty blues.
Come to think of it, they have not been all that mighty since the mid seventies….until recently.  Third in the premiership and playing like Brazil (not soooooooo surprisingly since Svennis signed two Brazilian players).
For the benefit of George Dubya Bush, I ought to explain that a "Brazilian" is not in fact, a huge number, or a "hair" style, but a national of the S.American country, Brazil.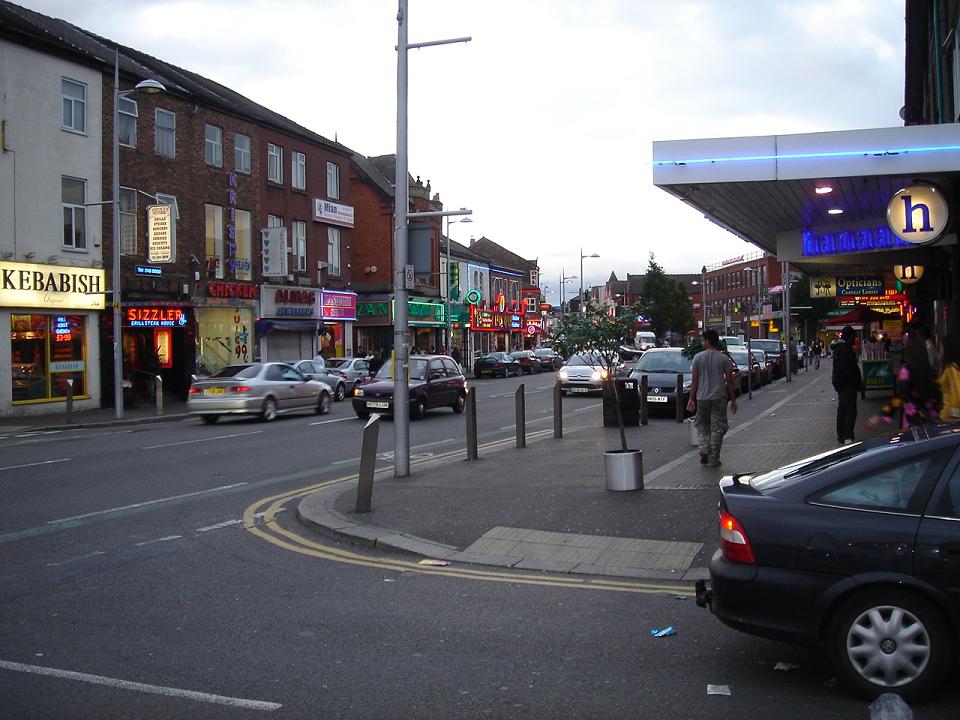 I think it was probably in the eighties when the Shere Khan opened its doors for the first time on Wilmslow Road.  Where there had once been one or two grim, back street ruby murray houses, all of a sudden, like breeding rabbits, modern curry establishments sprung up everywhere, and neon sign salesmen made hay while the sun shone (or rather, didn't).  The Curry Mile was born.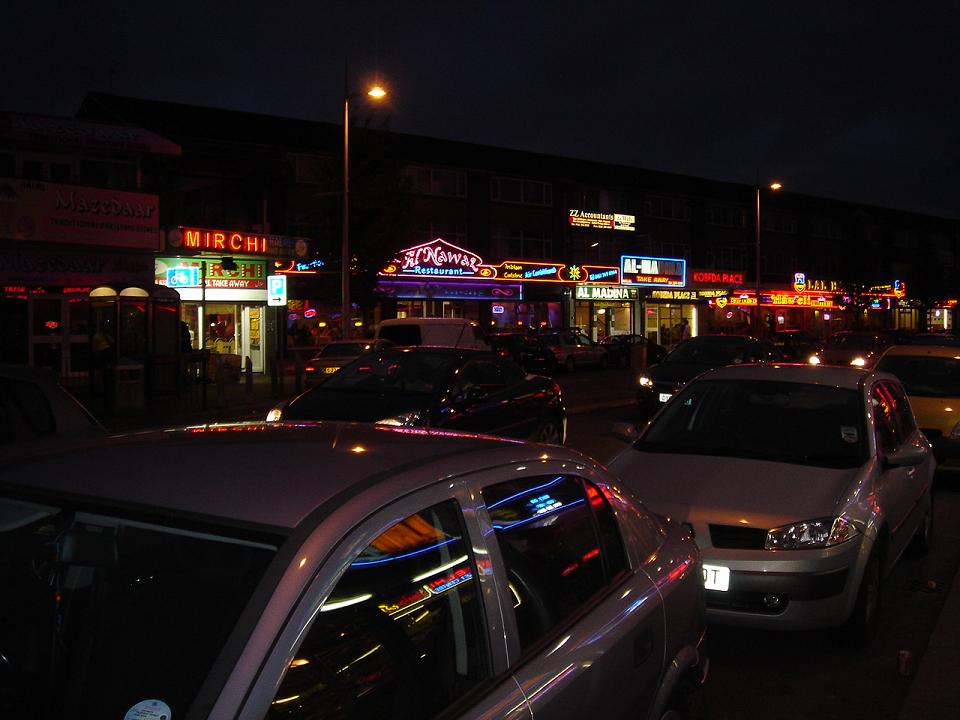 Recently, I have been testing my titanium constitution, by re-sampling the wares of most of the leading lights on the strip.  I have to say that I have not found a bad place yet but of course some are better than others.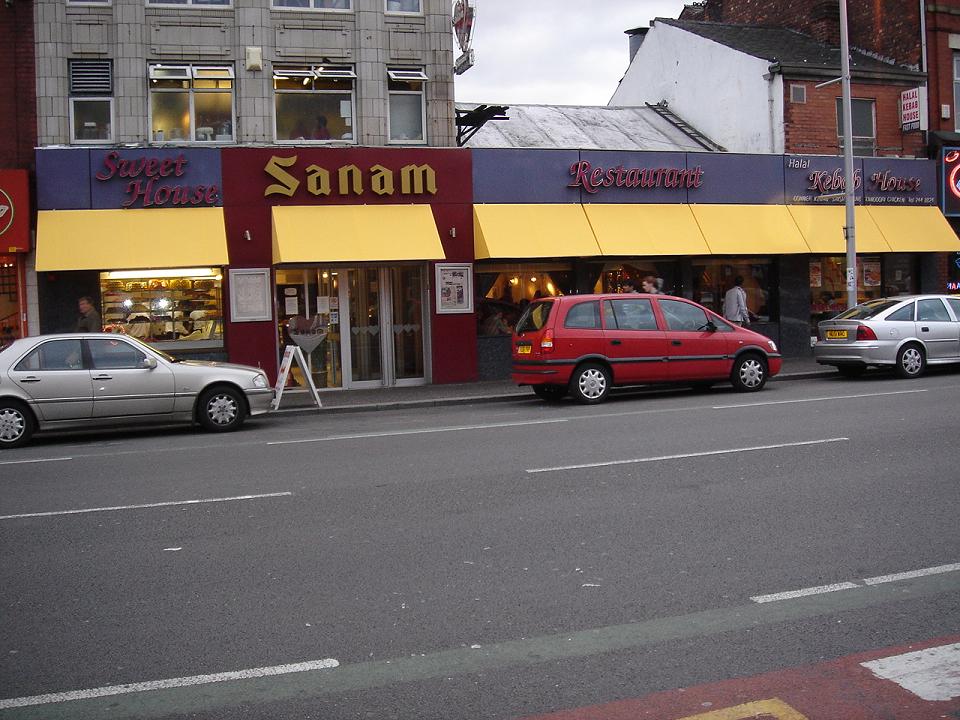 My favourite is probably Lal Qila.  My bench test is an onion bajii followed by Chicken Korahi with pilau rice and chapatis, washed down with a beer (Kingfisher if poss, otherwise Carlsberg or similar – none of that Cobra rubbish).  Lal Qila excelled in the food and beer departments.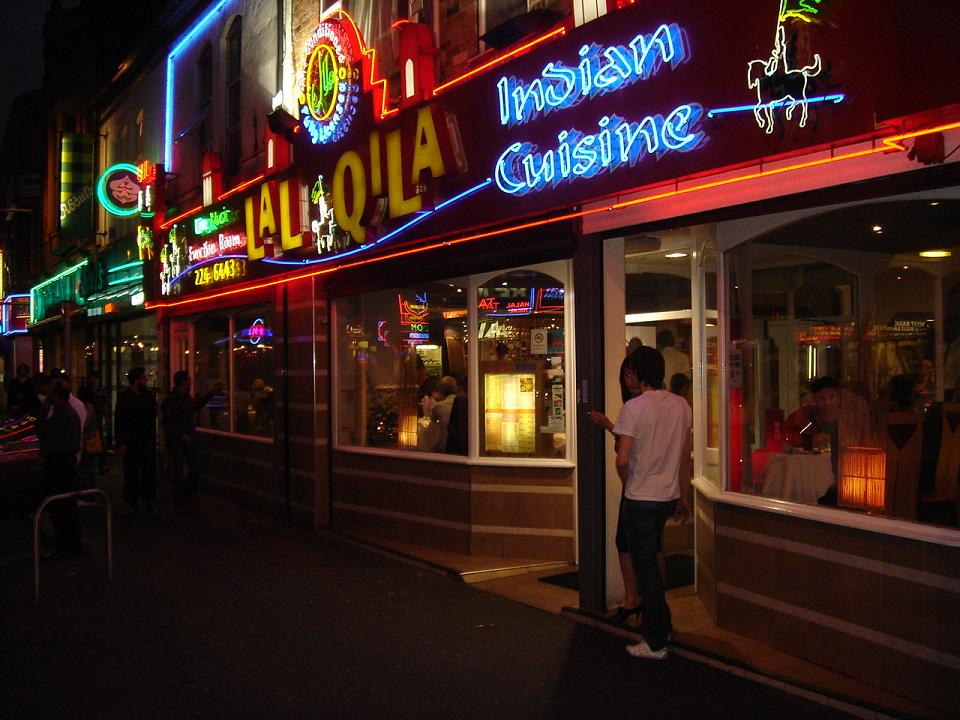 The Mughli is also excellent, as is the Lal Haweli and the Sanam.  The rest are much of a muchness, with perhaps the Hanaan the only one that tries to be different (more modern).  It doesn't entirely succeed however; the atmosphere is a bit strange, although the food is excellent.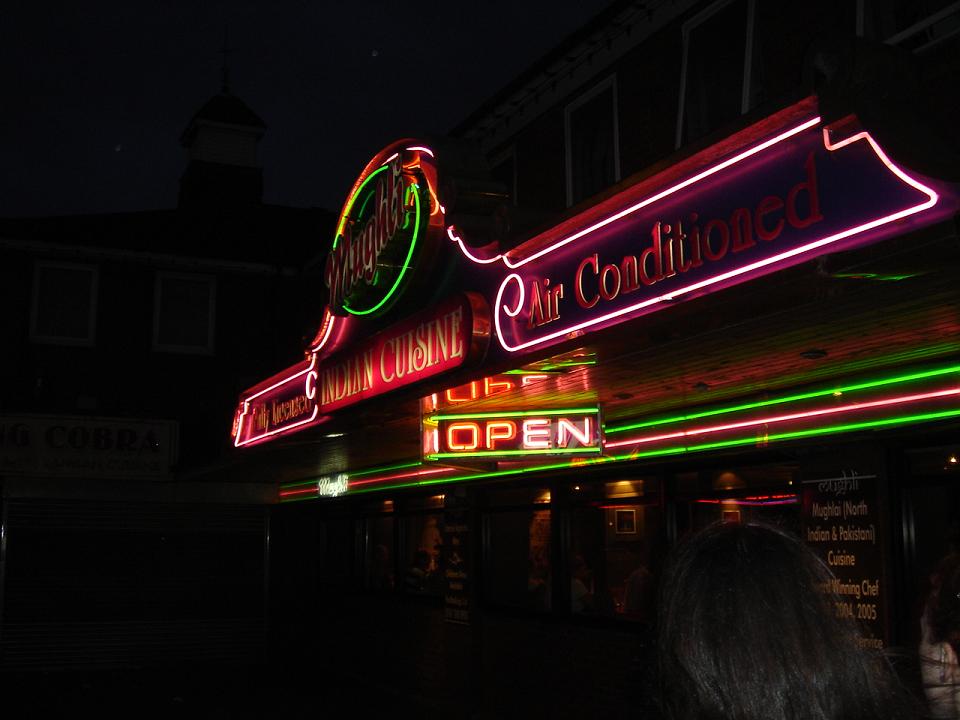 Although the curry mile is a traditional late night stopping point for southern Mancunian alpha males on their way home after a belly full of beer and (possibly) chatting up women, if you go earlier in the evening you will get better food and a better atmosphere.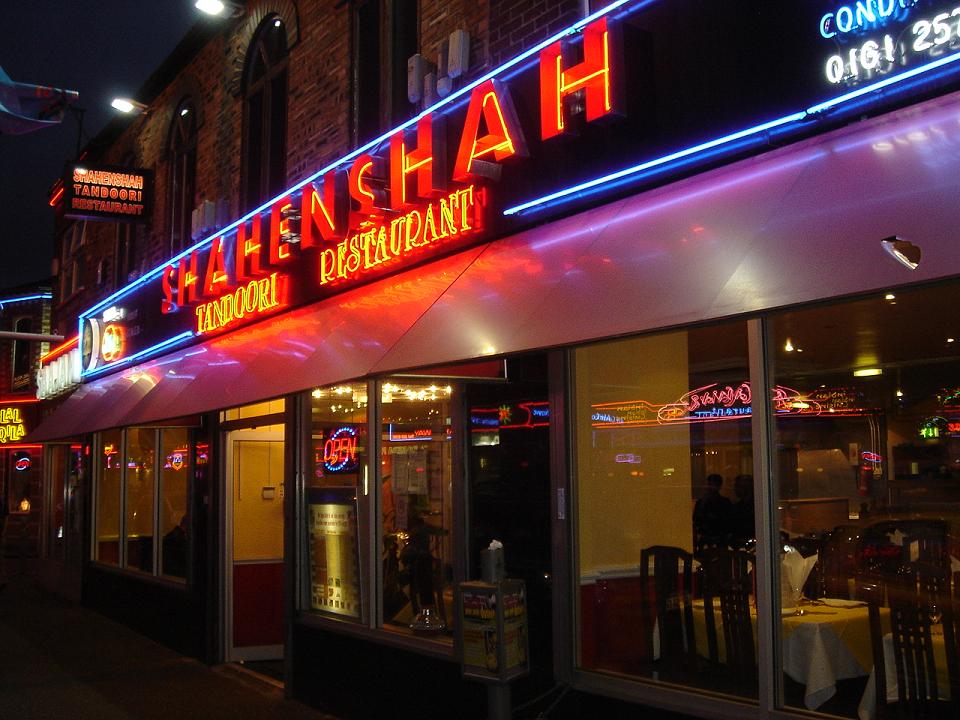 There is no longer a menacing air about the place (although I would advise against straying off the main road).  On a Friday night there is almost a festival atmosphere.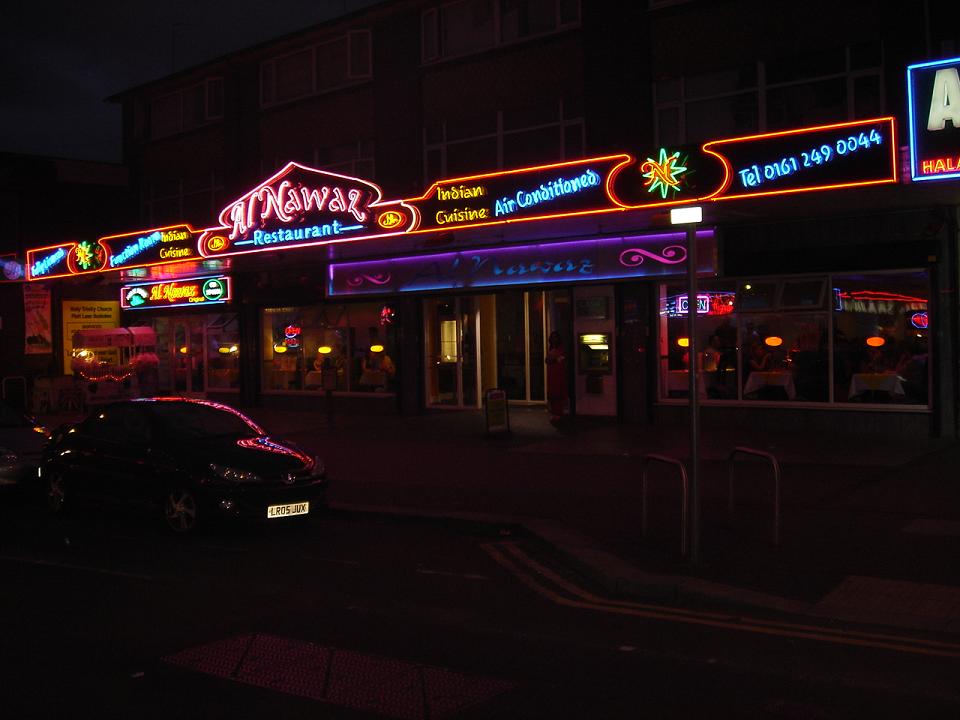 There is a secure car park behind the Shere Khan and Mughli where you get a pound off your curry if you visit one of those two.  Otherwise the price is currently £3.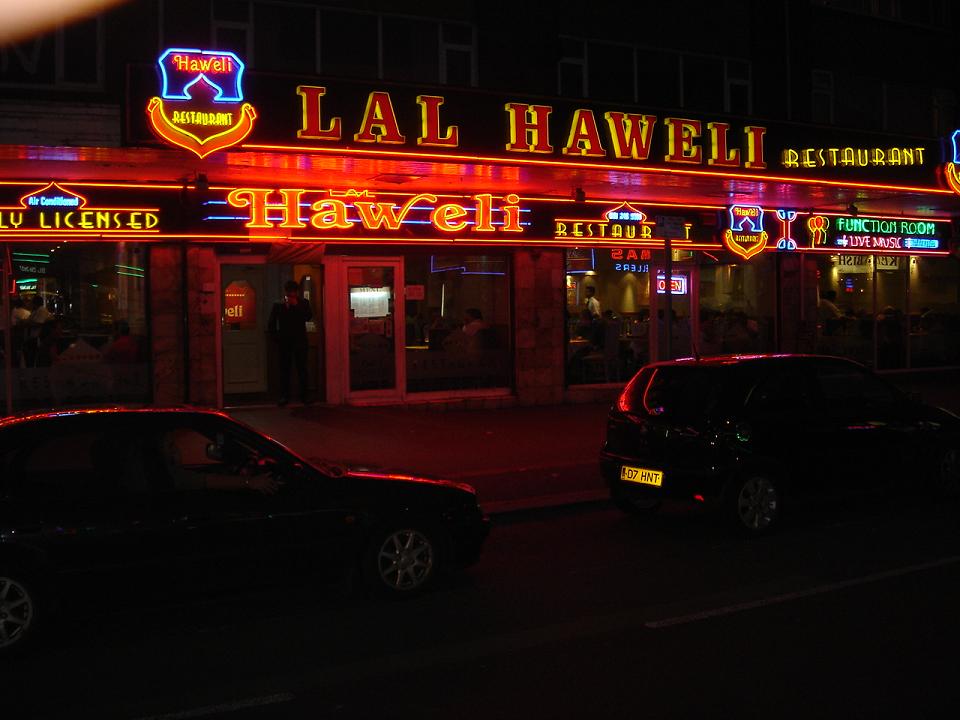 Sadly Maine Road no longer exists.  It has been demolished to make way for a semi-social housing scheme.  This is not entirely sad news since the area deserves some redevelopment and Man City have a brand new stadium at Eastlands which is verging on the magnificent.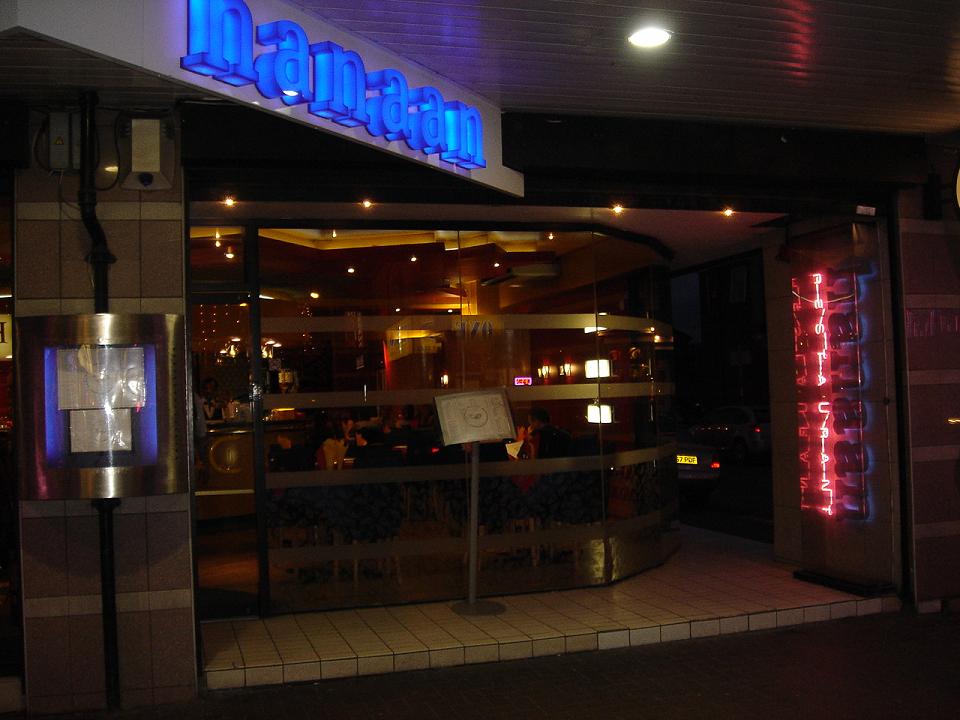 The original Shere Khan is shown below.  It's amazing how drab it now looks compared to the others, but in its day, believe me, it was legendary.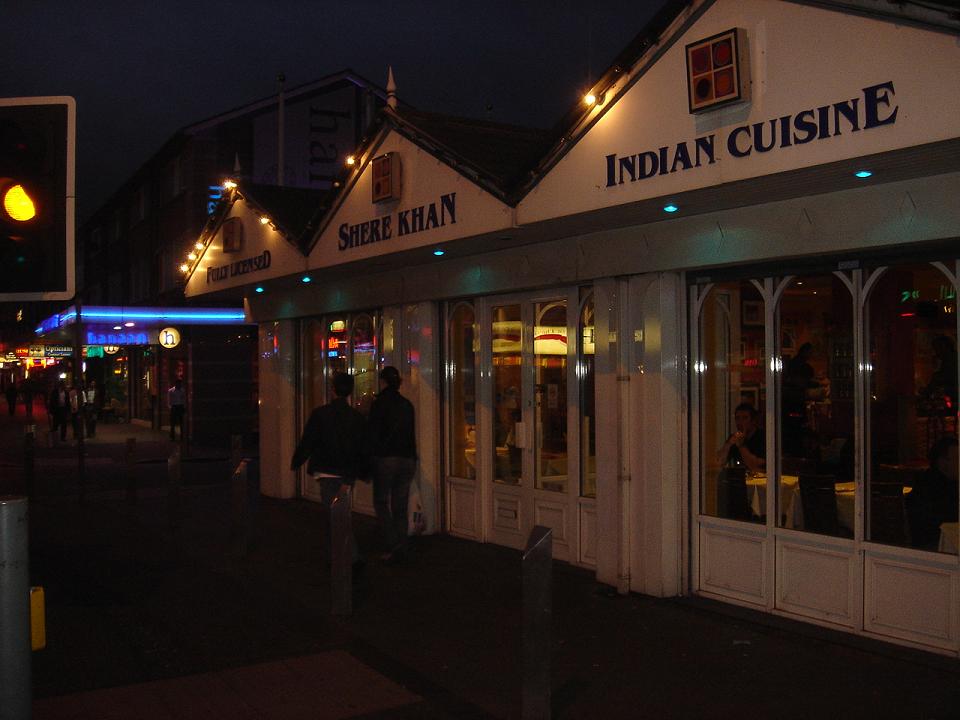 Exactly how many curry houses are on the strip, is difficult to determine.  It's a bit like trying to count frogs jumping around in a box.  The answer is "a lot" and don't trouble yourself any more than that.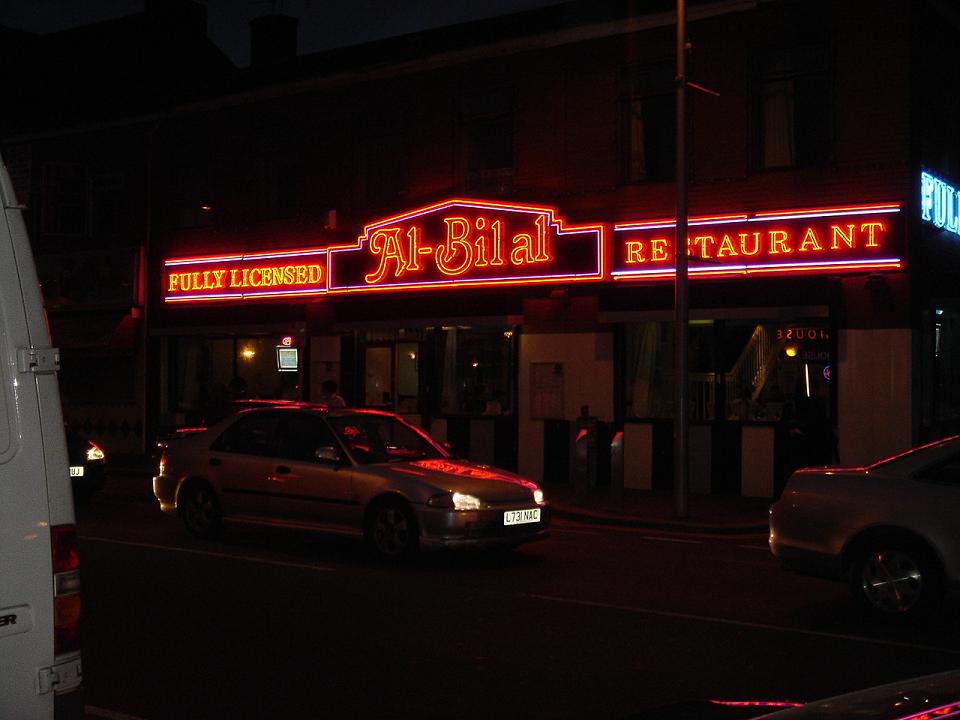 "Where should I start?" I hear you shout.  Well, if you are in Manchester for just one night, try one of the big names with big neon lights and you won't go too far wrong.  If you have more time to experiment I recommend trying them all, although not on consecutive nights if you value your intestine.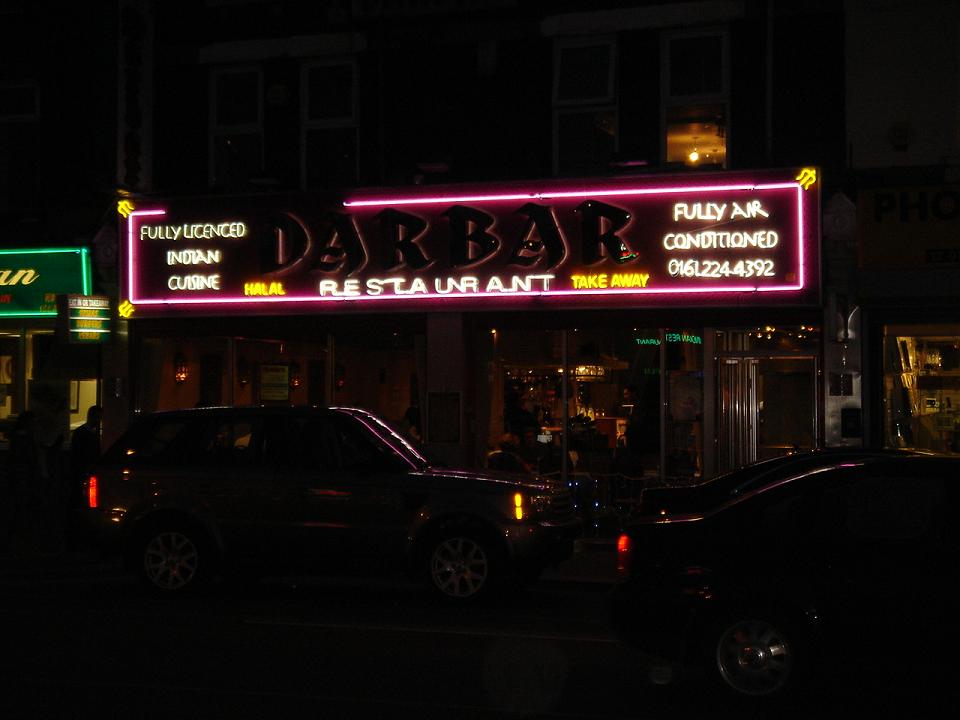 Manchester's Curry Mile, Wilmslow Road, Rusholme, Manchester.  Telephone numbers may vary.  The quality of curries can go down as well as up.