Sunday, September 7th, 2008
One weekend in La Rioja is not anywhere near long enough to enjoy the fruits (and tannins) offered up by this part of northern Spain.  I was, therefore, extremely pleased to see a visit to Marqués de Riscal winery, one of my favourites, on the itinerary of the European Wine Bloggers' Conference.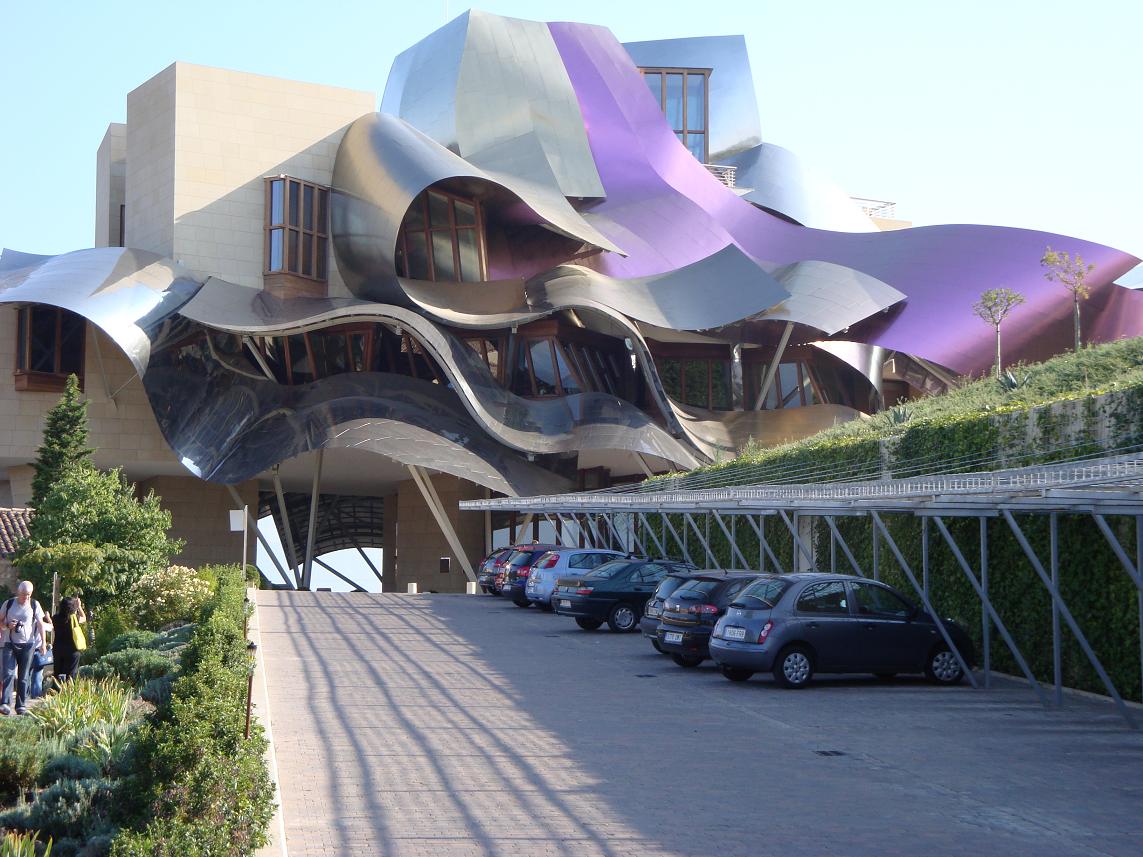 Riscal is a traditional old winery yet some experimentation is being dared, such as the inclusion of increasing quantities of Cabernet Sauvignon in this Tempranillo dominated region, and talking of innovation (a noun to which Riscal aspires) it is hard to ignore the stunning architecture of the Frank Gehry building.  Although supposedly representative of the wines of Riscal, I suspect Gehry may have been influenced by something more hallucinatory than wine when he sat at his drawing board at the turn of the millennium.  Very impressive though it is, I spat rather than swallowed, the argument that it "blends in" with the surrounding landscape.  I think its very beauty is that it blends in like a spaceship placed next to the Houses of Parliament.  Come to think of it, when is the London Eye scheduled for take off?