If you were thinking of inviting me to a party in the near future, you might want to think again.
I've been experimenting with Virgin Wines and, having built up a bit of a credit in my Virgin Wine Bank, I thought it would be fun to try and spend some of my ill-gotten gains on the auction part of the site.  In concept, it's brilliant, but as with all auctions, caveat emptor applies, in other words, make sure you know what you are buying…..
In a head-rush, I read about the Marqués de Valencia Gran Reserva 2001 and thought it looked a nice Rioja.  Voted wine of the year 2007 by Virgin members, the retail price was advised as £95.88 per case.  For a Gran Reserva this seemed cheap so I quickly placed a bid of about £65 and an hour later had won the case for less than £50.  That's cheap for any wine.  When it arrived I understood why.
On opening it smelt a bit odd.  Where is the familiar vanilla/oak?  Why does it taste of petrol?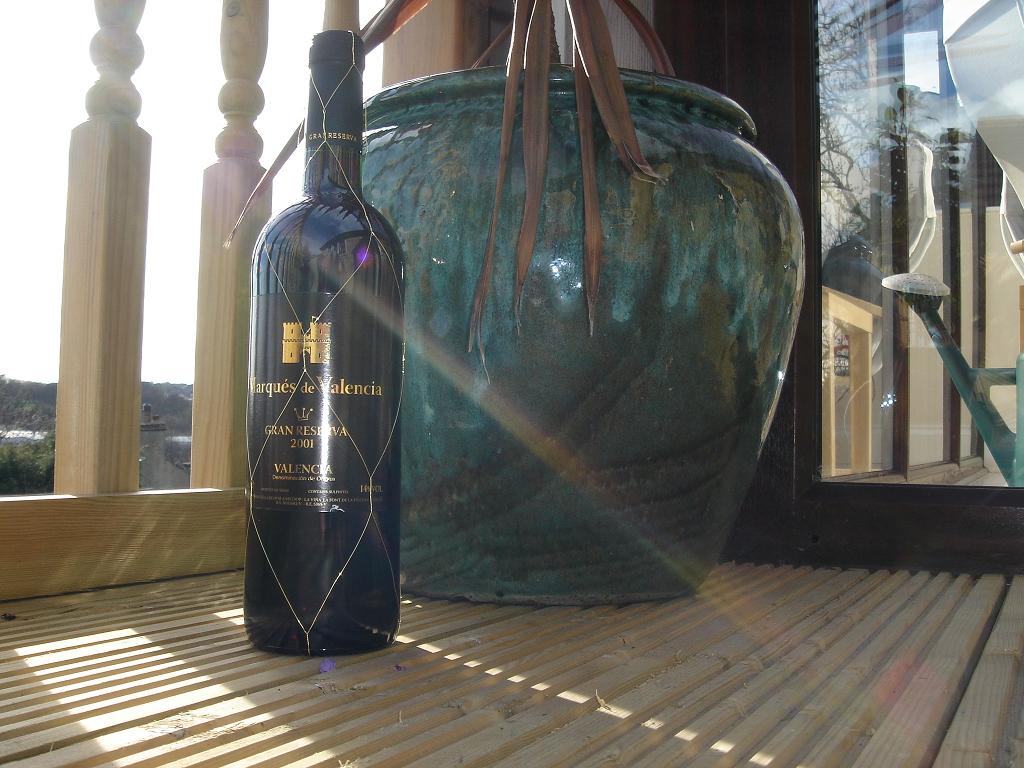 I am keen to point out that Virgin does not describe this as a Rioja, but they don't try very hard to stop you concluding that it might be one.  In style and substance I found it a mile away from a half decent Rioja.  I wouldn't ask for my money back, I got what I paid for after all – fair enough.  But I'm not rushing to finish the case, and it worries me that Virgin members think so highly of this wine.
I have to say it's a fantastic bit of marketing by Virgin.  One of their core strengths.  And if their members like this wine, then who am I to argue?  But I have much higher hopes of the other case I won at auction – All White Delights, which I will try in due course and let you know how I fare.
In any case I would advise you not to rush into buying anything at auction, and in terms of Virgin, browse the "Mix your own" pages where you will find delights like this Malbec – enormously preferable to the Marqués de Valencia.
So here's some advice that I will call caveat partius, in other words, if you invite me to your party beware.  Expect me to bring a bottle of you know what – I've got 11 to get rid of.
Post Script – I opened a second bottle and it was not as bad as the first, which, on reflection, may have been oxidised.  The second bottle tasted flatter yet still leaves a mouth taste like carbolic acid with hints of liquorice and napalm.  The soapy residue it just not something I am going to get along with.  Wine is a personal thing, very subjective.  If you like it, then it is one of the cheapest online wines I have ever seen which is arguably a redeeming feature…