Maybe Rowan Gormley took offence at my assessment of Virgin Wines as good for everyday glugging because he dropped me an email suggesting that I try something more serious from the Virgin stable.  I already have problems with my neighbours over a Leylandii hedge, so being an anagrammatic sort of a guy, this Landelia sounded appealing.  And in any case, since I am a sucker for pretty much any Argentinean Malbec, I had to try it.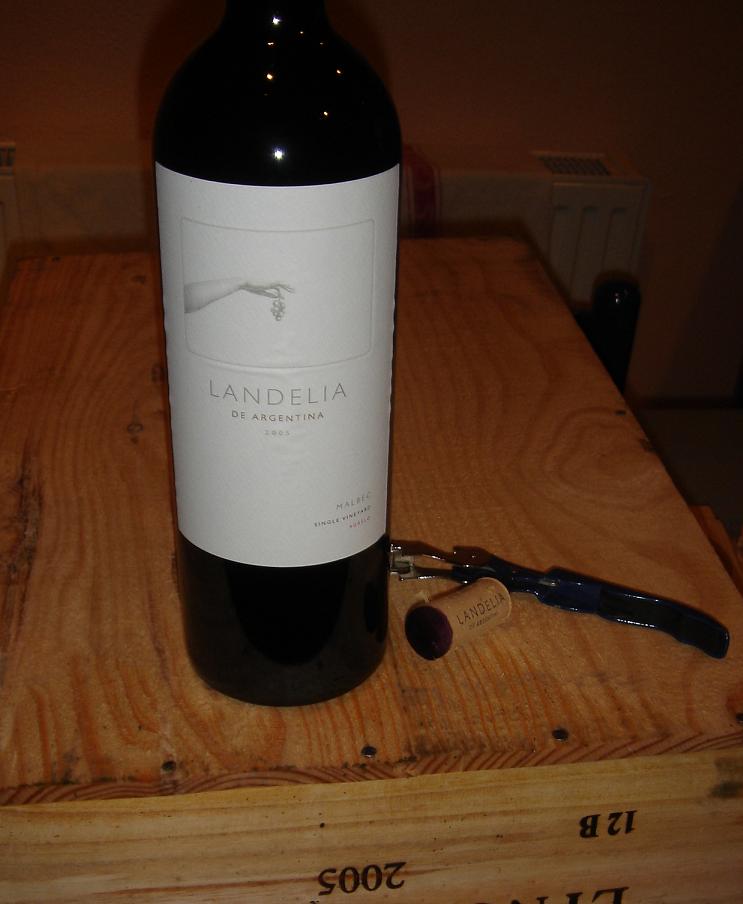 When I opened the bottle I was stunned by the deep purple colour of the cork end.  Was this the Ritchie Blackmore of wines, a heavy metal odyssey through the new world of South America?  It certainly had a hedonistic and intoxicating nose.  Maybe not enough to deliver the fall of Troy but I guessed it was at least 14.5% alcohol.  It turned out to be a much tamer, refined, and "old world" 13.5%.  I got a really strong smell of burning heather, something sweet and caramelising like barbecued banana skin.
The taste was less bitter than most Malbecs and reminded me of blackberry soaked sponge cake, fresh plums, pork crackling and tarragon.  Sounds strange, and the wine is definitely unpredictable and a bit different, but I loved it.  Good wine always offers something new and this offered Smoke on the Water combined with fruity, spicy, sweet and earthy elements.  A Trojan horse of a wine that once opened, releases an onslaught of taste warriors to attack your palate when you least expected it.  Landelia is available from Virgin Wines at only £8.49 which just goes to show that great value wine is still available from South America.
By the way, if you have never tried barbecuing bananas they are gorgeous.  Simply throw them on the barbie in their skins for about 15-20 minutes turning regularly.  If the skins start to pop they are done.  Serve with vanilla ice cream.  Mmmmm.