Another from Virgin and you may recall me sampling a range of wines from a mixed case I took as an introductory offer.  The results of my samples have been mostly good and my conclusion on Virgin is that for everyday glugging wines, if you choose carefully you will find value rather than fine wines, drinkability rather than complexity, down to earth language rather than pretension.
This Chablis, though, tasted most unlike Chablis.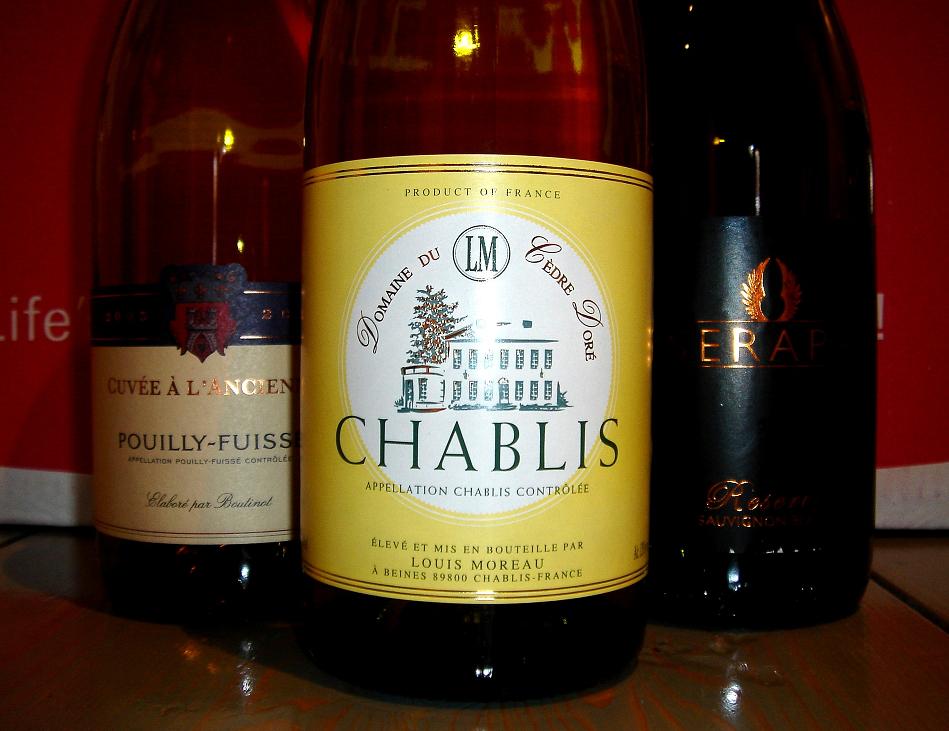 Clarified butter, Granny Smith apples and a floral/blossom smell.  It was sharp, bone dry and zingy and, I would have guessed, a closer relation to Uncle Sauvignon Blanc, than Auntie Chardonnay.  It was quite a shock, I recoiled when I first tasted it.
Once I had put it down and stepped outside of "is this a nice Chablis?" and into "do I like this wine?" my mind moved and I started to appreciate the flavours in a new, much more favourable, light.  It went superbly well with Indian food by the way.
I will keep my Virgin account going.  I am drip feeding £20 per month into the Virgin Wine Bank and Rowan Gormley (Virgin Wines founder) kindly adds another £20 every three months as "interest".  It makes Virgin even better value for everyday glugging, and I don't know how deep Rowan's pockets are, but I hope he keeps a couple of quid for himself!