Is it possible to feel remote in a city centre?  I think it is.  I am not talking about loneliness, or feeling culturally distant from people stood next to you.  I am talking about sitting in silence whilst the world goes on several floors below.  This is what the atmosphere is like at The Modern in Manchester.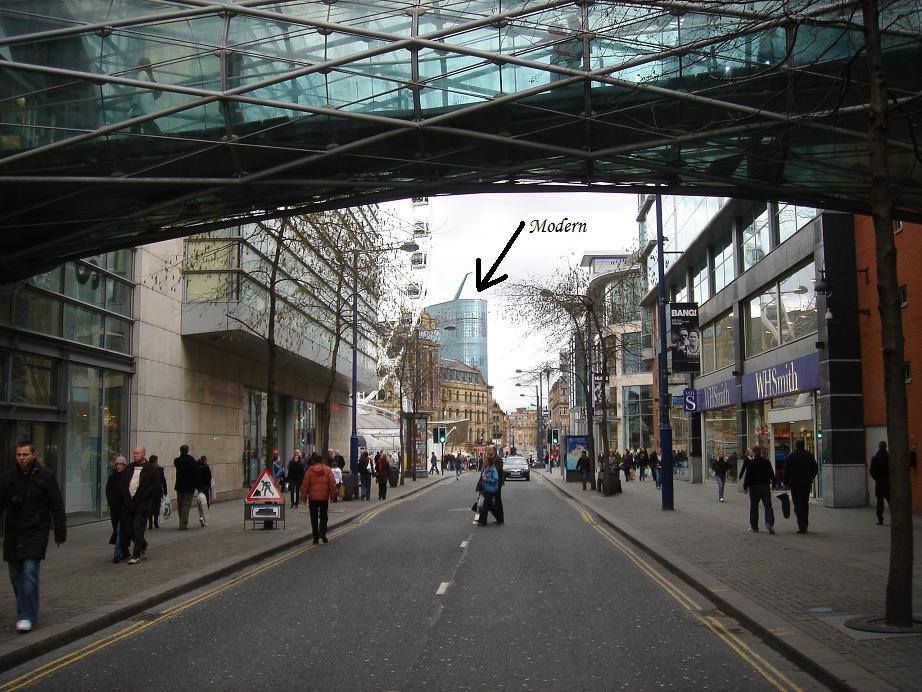 This place used to be Le Mont, a stuck up French place that was too attentive, too expensive and too anally retentive to succeed.  I sincerely hope that The Modern does better – it deserves to.  But the signs are not great when one arrives.  Entering through a door that looks like the frontage of an airport business class lounge, one immediately feels a sense of despair.  Business travel is not exotic, it is enforced.  Whilst everyone wants to travel on holiday, nobody wants to travel on business.  The magic of travel is the exclusive domain of the personal traveller.
Following a sign to the sixth floor via the elevator and being met at the top by a slightly snooty Maitre d' was the last bit of bad news.  The evening improved dramatically as soon as we were sat in the 6th floor bar with views across to Manchester Cathedral, the big wheel and the Arndale Shopping Centre.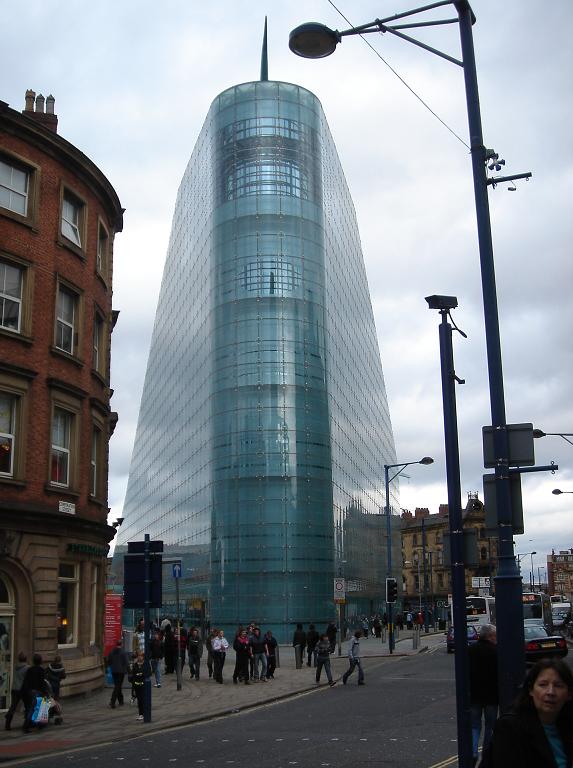 Following a quick drink it felt a bit weird to be taken downstairs to the restaurant.  But the Cuan rock oysters were well worth the trip.  Simply superb.  I had learnt from The Wolseley that Picpoul de Pinet goes particularly well with these snot textured molluscs.  This Domaine Felines Jourdan, Coteaux du Languedoc 2006 didn't disappoint.  Tasting of gooseberry, lemon and pineapple it was a sunny golden yellow colour that bridged the gap between the oysters and the squeezed lemon perfectly.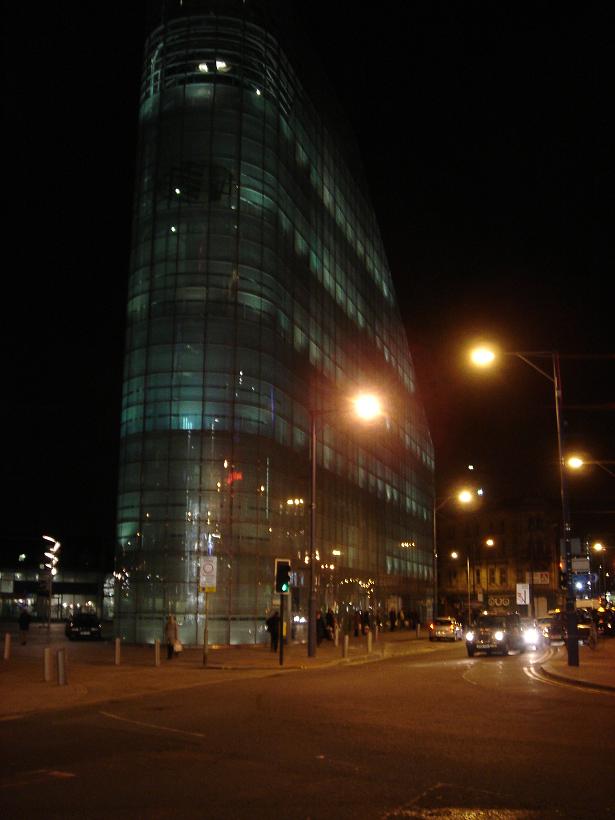 Roasted Scottish monkfish with braised oxtails, girolles and red wine sauce went surprisingly well with the wine too.
The ambience was slightly cold with concrete, glass and "cool" muzak.  However, a small strip of carpet is warm and welcoming compared to the white tiled floor of Le Mont.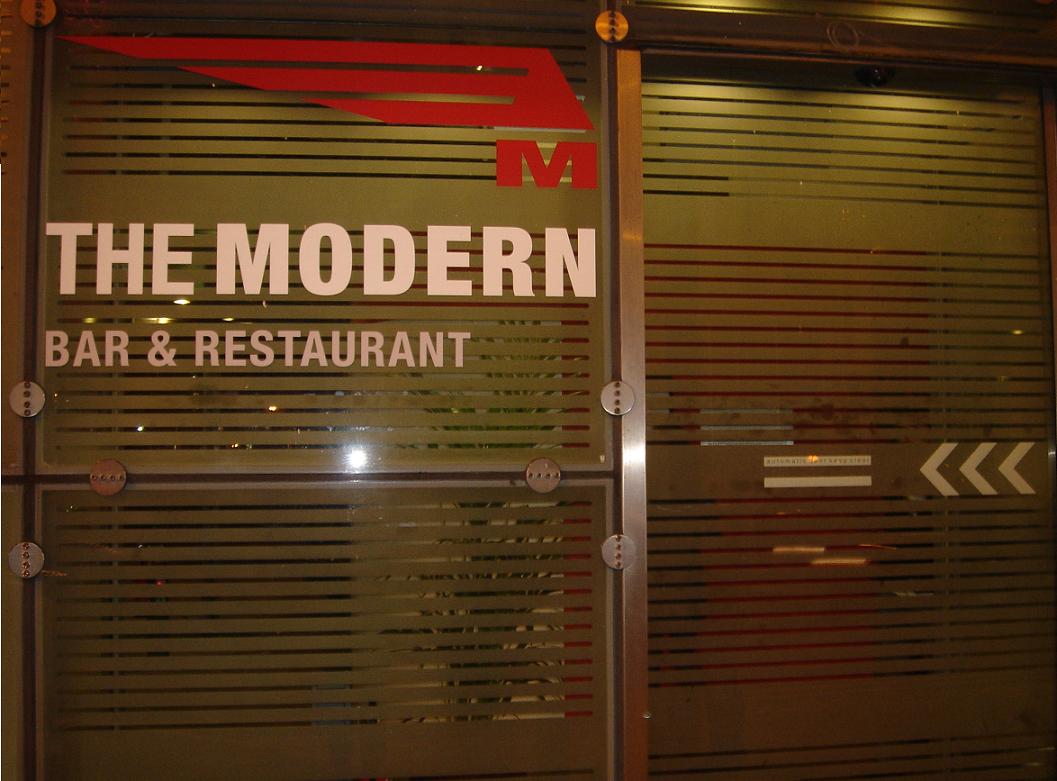 The macchiato was almost Italian and the overall experience was great.  VFM you can judge for yourself but I reckon it is half the price of its predecessor at £85 for two excluding service.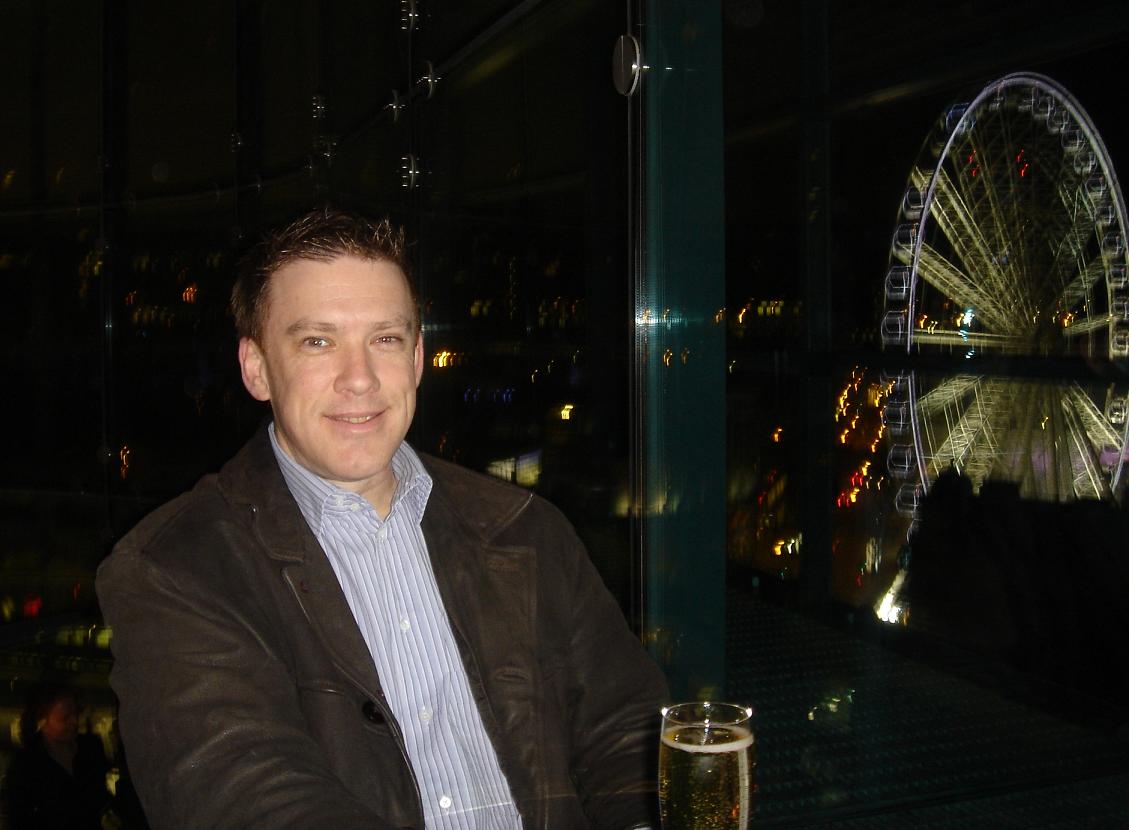 I hope it succeeds.  I definitely recommend that you try it.  Although a little remote, it's worth the trip (vertically).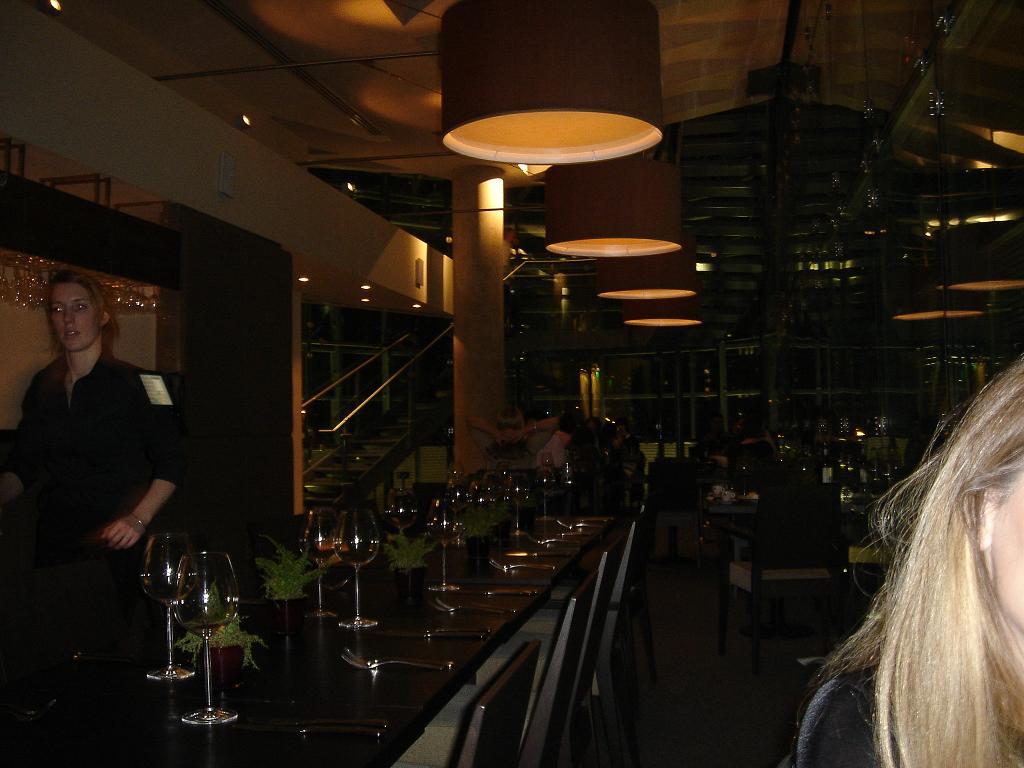 The Modern Bar & Restaurant, Urbis, Corporation Street, Manchester, M4 3BG.  T:  0161 605 8282.  E:  themodern@urbis.org.uk  W:  www.themodernmcr.co.uk