In honour of "Frank" Shinawatra, glorious and noble owner of Man City Football Club, I like to dine Thai occasionally….  Chaophraya in Leeds and Manchester are amongst my favourite Thai restos, but I am always game to try something new.  In a random internet search, I found one in Wakefield which was poorly located in a ropey town square, in a one horse town, with no car park for miles around, and drab architecture all around.  The omens weren't good.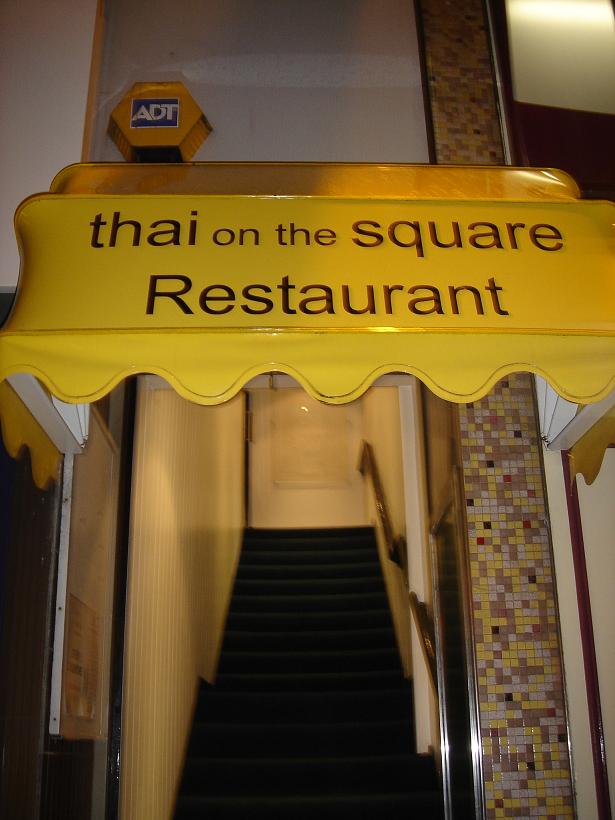 Thai on the Square had an entrance that would have looked only average for a Soho massage parlour.  Fortunately the dining room was a beautiful tightrope walk between traditional Thai and modern English.  I think it struck the perfect balance.  We were shown to a discreet table next to a window and left to eat our "free" prawn crackers with Thai sweet chilli dipping sauce.  I ordered the most interesting wine on the menu, albeit the cheapest by a country mile.  Monsoon Valley, one might have expected to be wet, but in fact was a bone dry wine made from Malaga Blanc grapes from the Chaophraya delta "floating vineyards".  It smelt of rotting grass (but only faintly).  The taste was of lemongrass, watermelon, grapefruit and green tea - fab value at £10.60 ($20).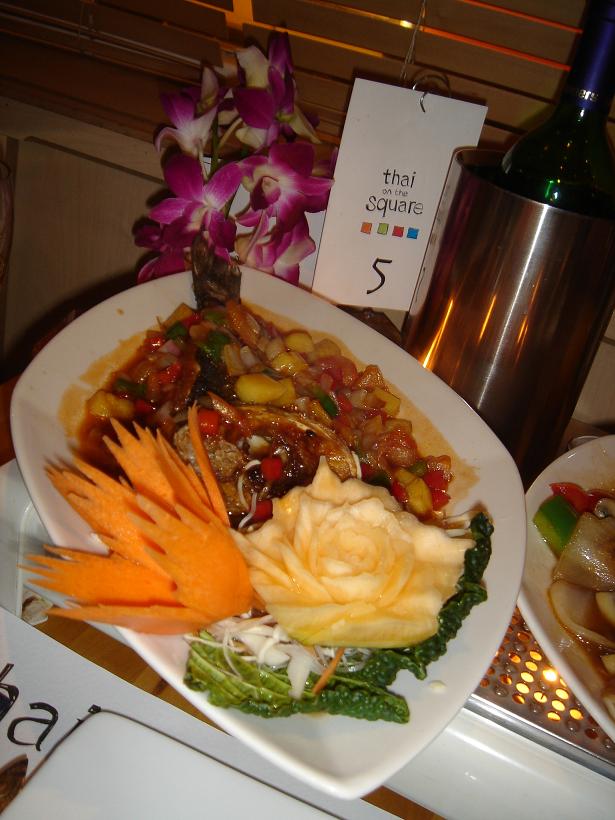 The food was astonishingly good.  Thai cooking is (apparently) very healthy and certainly includes some of the best vegetable topiary I have ever seen.  In fairness, when did you last see a fat Thai person?  The squid and prawn in garlic Thai style was accompanied by the most hot, piquant and gorgeous sweet chilli sauce.  My main course of Seabass in tamarind sauce was perfectly cooked and boned in a butterfly style.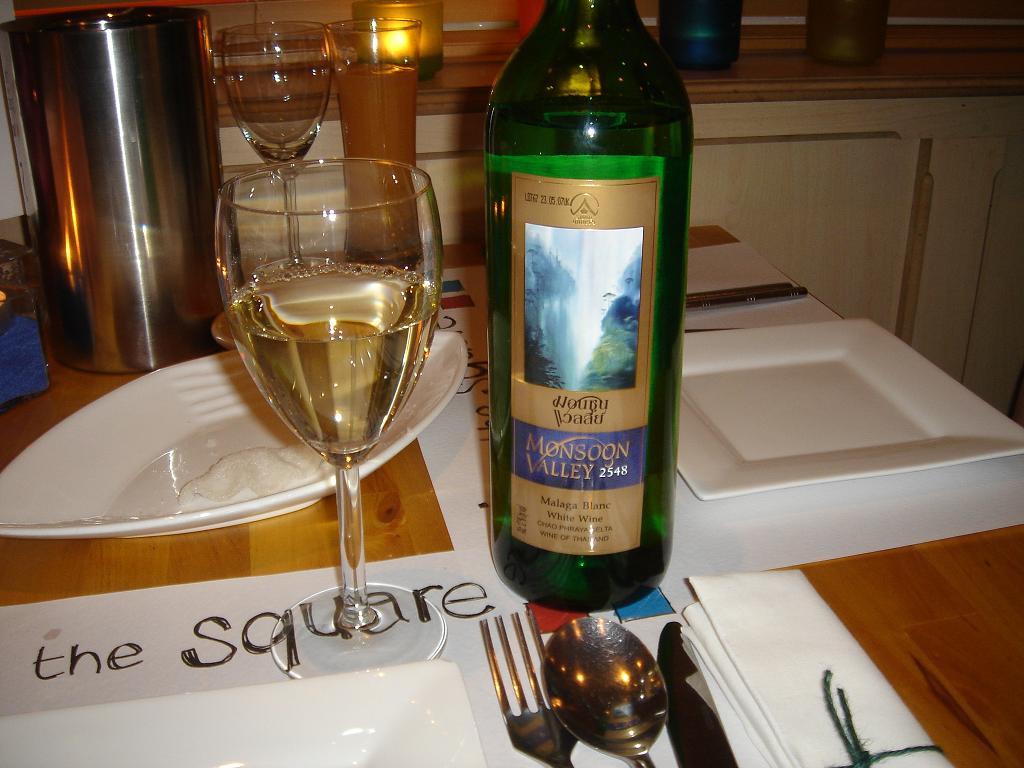 The total bill was only £49 including wine (but not including service).  The best value meal I have eaten in ages.  Just take the bus to get there to save a parking headache.
THAI on the Square, 3 Cross Square, Wakefield, West Yorkshire.  WF1 1PQ.  T:  01924 298555.  W:  www.thaionthesquare.co.uk