Do you ever wonder why people insist that Sauvignon Blanc smells like "cat's piss on a gooseberry bush"?  Exactly how many people have smelt a gooseberry bush, never mind one that a cat has pissed on?  What sort of cat was it?  Was it in season?  Male or female?  What had the cat eaten and drunk?  What variety of gooseberry?  Was the bush flowering or in fruit (or neither)?
I've just got in from a motorway traffic jam and I'm astonished by the exercises my brain races through while the car idles.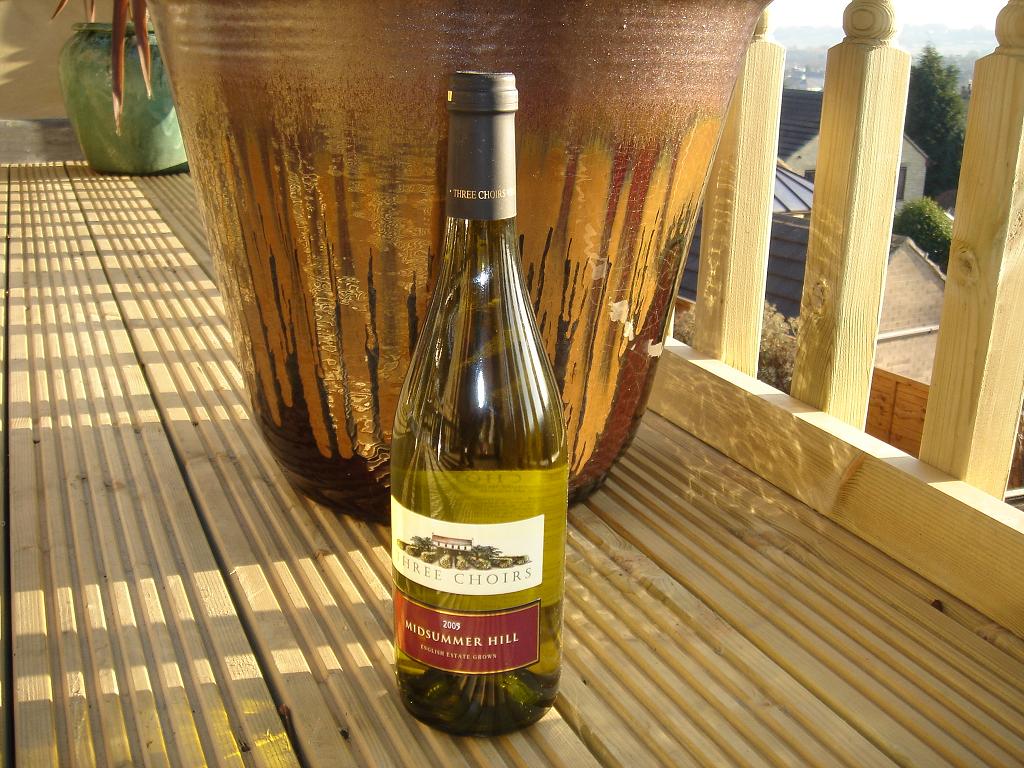 Clearly a glass of something interesting was my reward and I had a bottle of English wine in the Fridge.  "Hallelujah!", I'm sorry? "Hallelujah!  Hallelujah", oh I see – 3 choirs…  I wasn't expecting Handel's Messiah when I pulled the cork and I wasn't disappointed – I didn't get it.  I did get a rush of cat's piss, probably female, about 2 years old, definitely not pregnant, possibly a Russian Blue.
The flavours that emerged from this wine developed, though.  Lot's more complexity than mere liquid feline by-product.  Citrus and white pepper, a little red chilli, pink grapefruit and sugar, and something tart – possibly fresh rhubarb?
I was wondering if I had left this wine too long before drinking.  I mean, white wines should mostly be drunk young, no?  Especially low quality white wines from strange parts of the world like England?
For the record, this is not a Sauvignon Blanc.  It's a mix of Reichensteiner and Madeleine Angevine varieties (no, I am no wiser either).  I do know that this wine is gorgeous and it packs a whopping punch for only 10.5% alcohol.  Awesome!
I think the 2005 is probably all gone now but the Wine Society has the 2006 at only £4.95 per bottle.  If it is even close to the 2005 that is the bargain of the month.