The magic of modern technology means this post is brought to you whilst I am travelling on England's East Coast Mainline.  If only the wireless internet was as fast as the train, though.
The franchise, which used to be run with aplomb by GNER, has recently been acquired by National Express.  The first change I noticed was that they had re-priced the wireless connection according to average bandwidth achieved – yes – it is now zero cost, free of charge, 3 bits per second allowing you to download the home page of Confessions in only 12 minutes but at least no negative effect on your wallet (or purse) .  Otherwise things seem "same old, same old" and as ever infinitely superior to the west coast service operated (without aplomb) by Virgin.  I am in the fortunate position of often being able to choose which service I take to London and that is why I am here right now.
In addition to railways, in life generally, I tend to make choices based on snapshots, mere slivers of experience, and hence I am many times more likely to choose a wine from Burgundy or Bordeaux, than the Rhône Valley.  This is a shame – especially on the evidence offered by this bottle.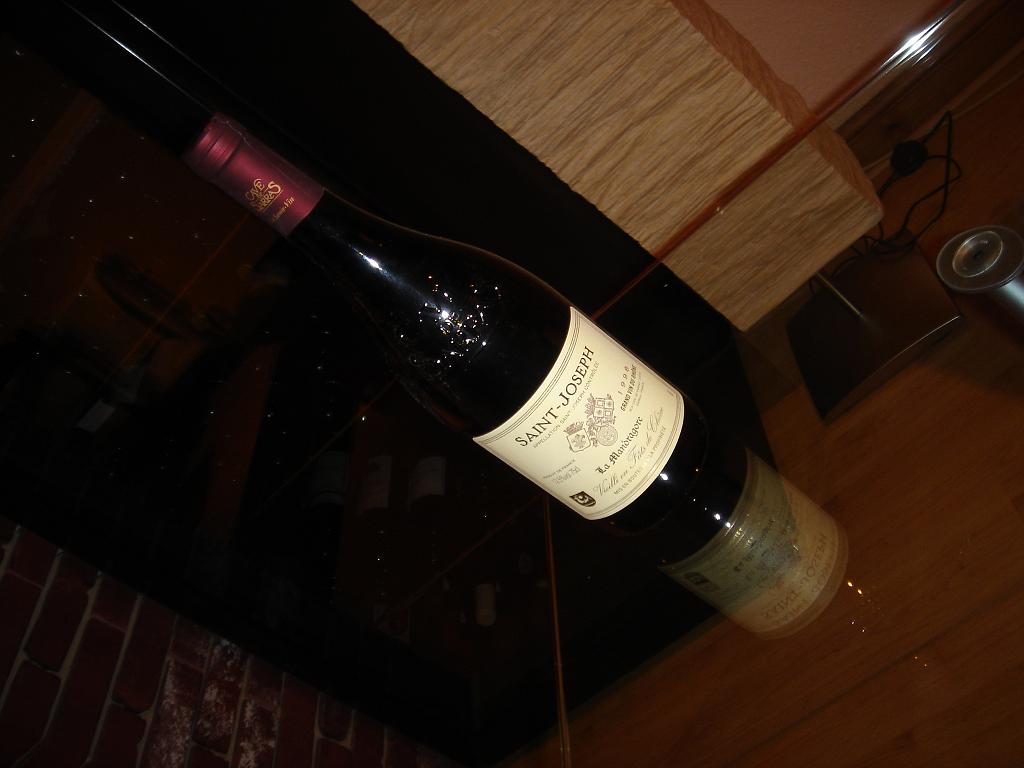 St. Joseph La Mandragore 1998, Cave de Sarras is one I picked up from the Sunday Times Wine Club a while ago and is no longer available.  This one is as close as I could find currently, and even that is out of stock at time of writing.
Shame, because I really liked it.  Damson in colour and slightly tawny, it smelt of raspberries, compost and leather.  The flavour was more spicy with perhaps some English mustard but very fruity with both raspberries and strawberries.  I often find Syrah (and Shiraz) a bit jammy, which is part of the reason for my reticence with Rhône rangers (and Aussie reds).  This one, from the northern climes of the region, was only jammy in a nice way, rounding out the appealing undercurrent of flavours. no doubt helped by the relatively low alcohol level (12.5%).
My aversion to Rhône wines, on this evidence, is completely unfounded.  Once I have finished my world tour of Pinot Noirs, I really ought to pay more attention to this valley of sin.