As Frankie once said, I did it myyyyyyy waaaayyyyyy, but he made the mistake of singing the song in English, at least according to the owners of this Italian resto in Leeds.
It must be hard to compete against Bibi's but Mio Modo does so with panache, at least as far as food is concerned.  The wine list, however, is a different matter.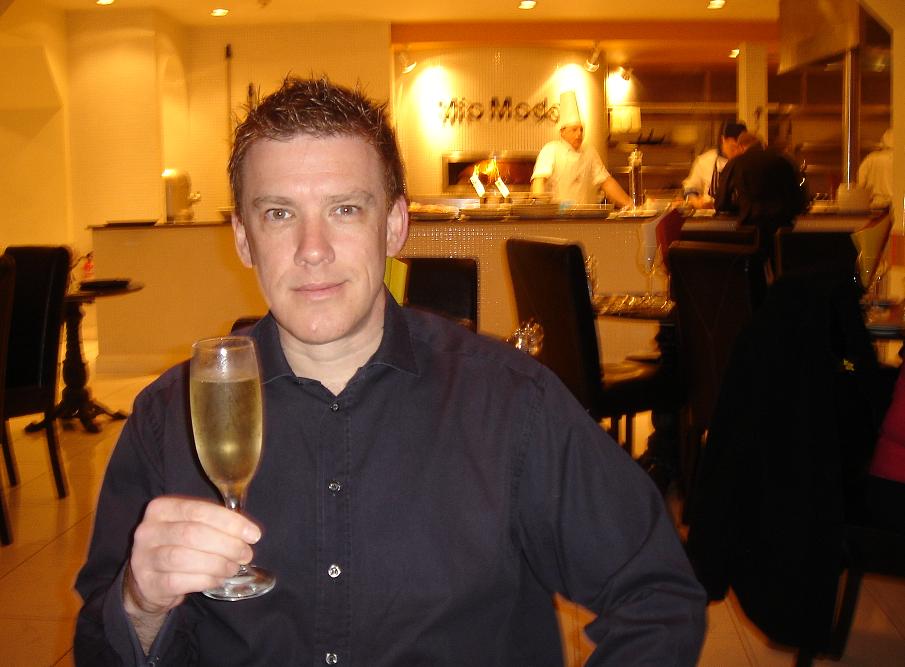 Neither the exterior nor interior are anywhere near as classy as Bibi's, but Mio Modo does have the advantage of not having to wait 4 hours for a table.  In fact the atmosphere is very warm, despite the cold white polished limestone floor.  The tables are well spaced with a view of the kitchen, which seems unduly organised – no shouty head chef here.
The food looked superb.  The menu was comprehensive and there was a neatly printed specials menu with plenty of interesting choices.  In stark contrast, the wine list was dog-eared and out of date.  Well thumbed despite being encapsulated, it reminded me of a breakfast menu from the Greasy Spoon Café.  My first choice, a reasonable looking Sicilian, was off.  My second at £39.95 was the most expensive on the menu and well over-priced in my opinion.  It is difficult to trust a list that does not mention the year of any wine and my Amarone della Valpolicella turned out to be a 2005 – I was expecting something a little older for the price. I found the 2004 on sale at eBay for EUR20 which after numerous complex currency transactions, I reckon puts Mio Modo on a mark-up of at least 270% (but the Euro is strong at the moment).  That sort of multiplier is not quite eye-watering, but in the case of this particular wine list my disappointment is more around the unimaginative selections.  You just know when a resto has a sommelier, or owner who is really interested in wine.  And it stands out a mile when they don't.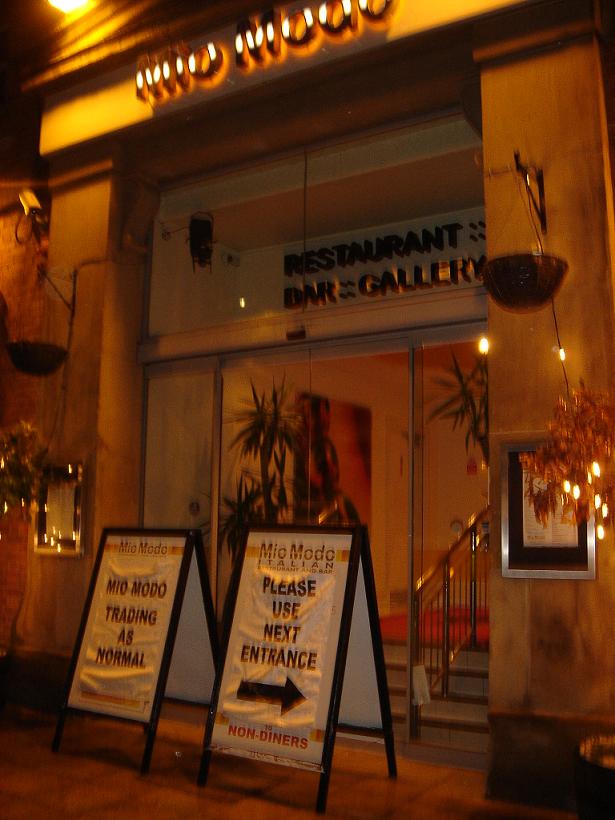 The wine, for the record was a bit bland despite being 14.5% alcohol.  Some cigarette smoke, greengages and cedar wood warmed up to blackberry and apple crumble.  Not a desperately poor wine, but I guessed in the £5 to £7.50 quality range – certainly not double that, as it turned out.
The food, however, was better than a date with Angelina Jolie.  I selected the mussels from the specials menu.  Cozze Saporite apparently means flambéed in pernod, garlic and cream sauce.  The addition of pernod is pure genius.  A simple calves liver dish from the charcoal grill followed and was offally good (sorry).
The bill came to £94 including service which would have been better value if I had selected a cheaper wine, and it would not have rendered the evening any less enjoyable.
It's good to see Eastern Europeans sticking up for the provinces.  "Manchester was too big" said our Polish waiter "and I don't like the people in London, but Leeds is great!"  Polish people are not only cheap to employ; they can also do a very passable Italian accent, and they often know a bit about wine.  If I was a professional Italian waiter in Leeds, I would be considering my career options.
As for me, I'd go back to Mio Modo 10 times before I went back to Bibi's, but I would just drink water, or possibly beer.
Mio Modo, 2-4 Britannia St, Leeds. LS1 2DZ.
T: 0113 242 6655Â F: 0113 247 1127
W: www.miomodo.co.uk.