I have long been a fan of Susana Balbo's Malbecs since I first discovered them on the rip-off wine list of the Gaucho Grill.  So I was intrigued to see this blend, named Brioso, on the virtual shelves of the Wine Society.  At £14.95 ($30) it is not cheap so it needs to be measured against serious competition.
As blends go, this one has a whopping 5 varietals contributing to the mix, but did this add as many facets to the flavour of the wine?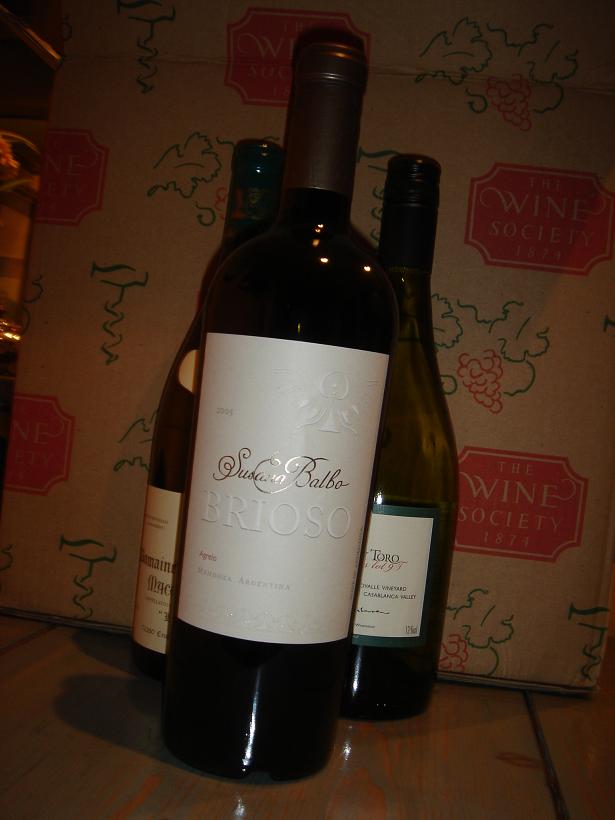 Brioso is made from 65% Cabernet Sauvignon, 15% Malbec, 10% Cabernet Franc, 5% Petit Verdot, and 5% Merlot.
At 13.5% alcohol, I thought it might be an attempt to imitate a Bordeaux style, but I was pleased to discover it had its own personality.  Not a complete nutter – more like a slightly mad, but very interesting uncle who gets wheeled out at Christmas to regale the family with hilarious war tales, after a couple of glasses of port.
It is too jammy to be French Cabernet, and simultaneously too refined and smooth to be a new world blockbuster.  There is a super long finish that left me smacking my lips in a way I have not done since I last kissed Angelina Jolie (don't tell Brad).  I did find it quite tannic though, and I wonder if it will improve in the bottle a while yet.
As for flavour, I discovered where the name of the wine came from:
 Blackcurrant
 Rhubarb
fIg
 Olives (black)
 Smoke
 Oak
Contrived? You bet.
Nice wine?  Better bet on it.
Cheap?  No.
Worth it?  A L'Oréal moment.