Last year, we watched the yachts of the rich and infamous from La Bocana overlooking the harbour entrance.  The food and wine were good enough to warrant a revisit in 2008.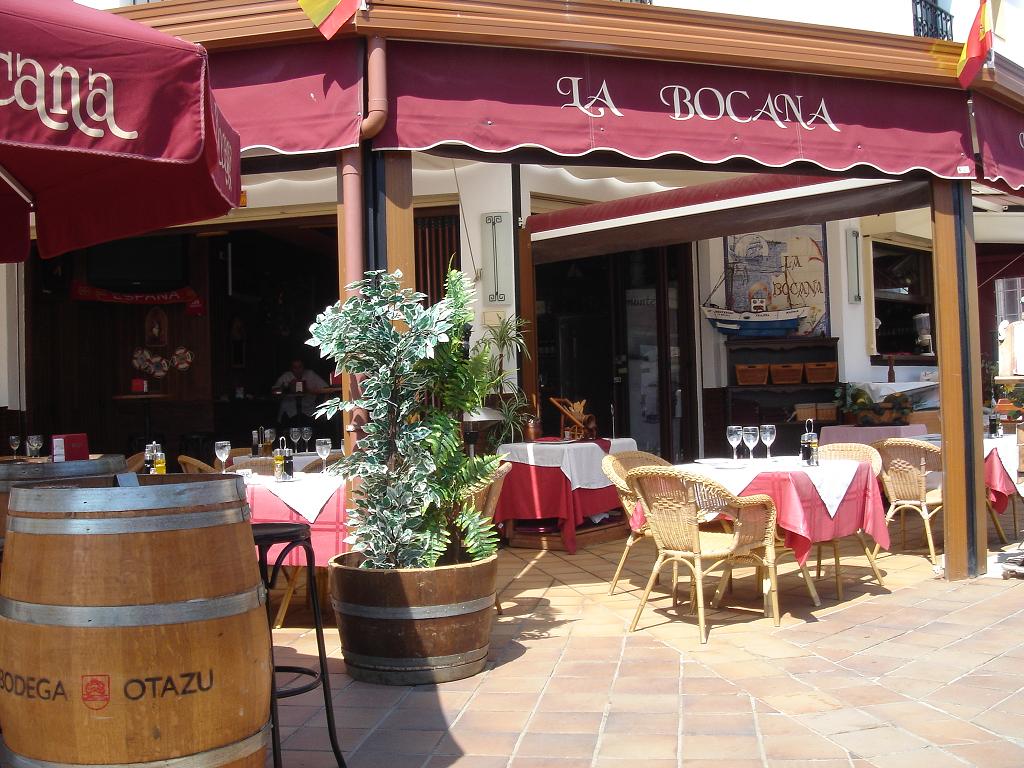 Puerto Banús is the quintessence of the Costa del Crime, accommodating numerous characters with dubious amounts of money, all on display of course.  Big yachts and totally impractical cars rule.  It's fun watching someone taking several minutes to edge through the crowds on the harbour front in a car designed to accelerate to 60mph in less than 5 seconds.
Edging onto a table was quick enough, but several minutes after sitting down at La Bocana, all four of us got up again and did some star jumps.  This had the desired effect and service finally arrived, only to take a drinks order of course.
The wine we chose, from a reasonable list, was Torres DeCasta Rosado 2007.  I thought Torres was based in Catalunia which is right at the other end of Spain, but Miguel had pretty decent representation on the Costa del Sol.  Like most of his wines, this one was decent for glugging – nothing too serious – and a good match for warm sun.  Rose petals and red grapefruit went surprisingly well with the anchovies (which arrived hours later).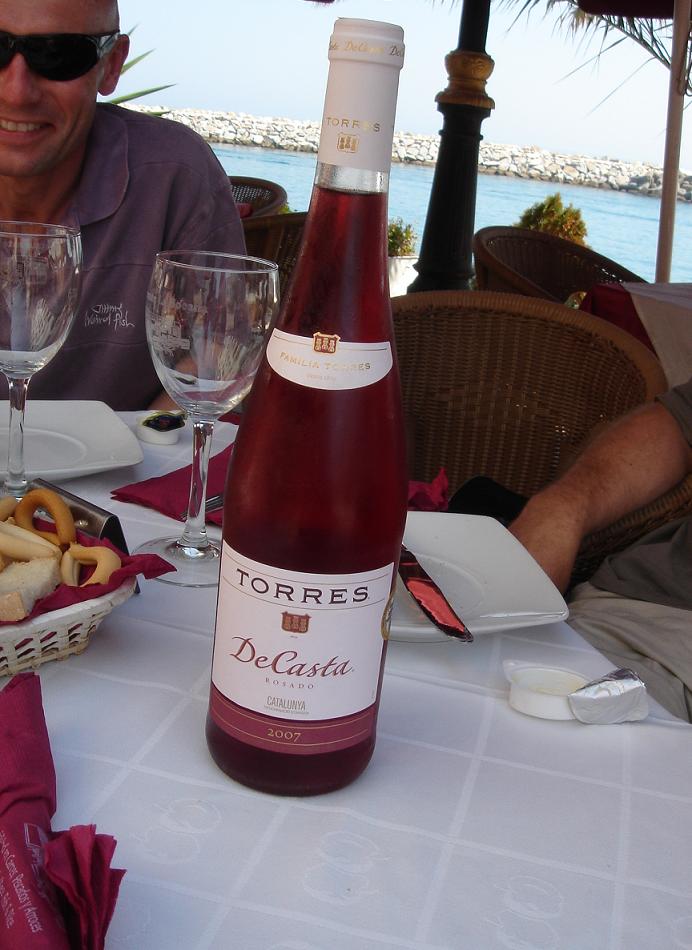 The best of the food was a superb mixed Paella which, for once, I managed to keep off my shirt.
I can't remember the bill but it was very good value, despite the exchange rate, and I would recommend eating there if you are in Banús.  Be prepared for the service, though, which takes the word mañana to its extreme. 
La Bocana, Muelle Benabola. Local 1, 29660.  Puerto Banús.  Spain.  T: + 34 952 817 386