Another epic walk out of Manchester and we decided to see what had happened to beloved Maine Road on the way to Didsbury for lunch at Saints and Scholars.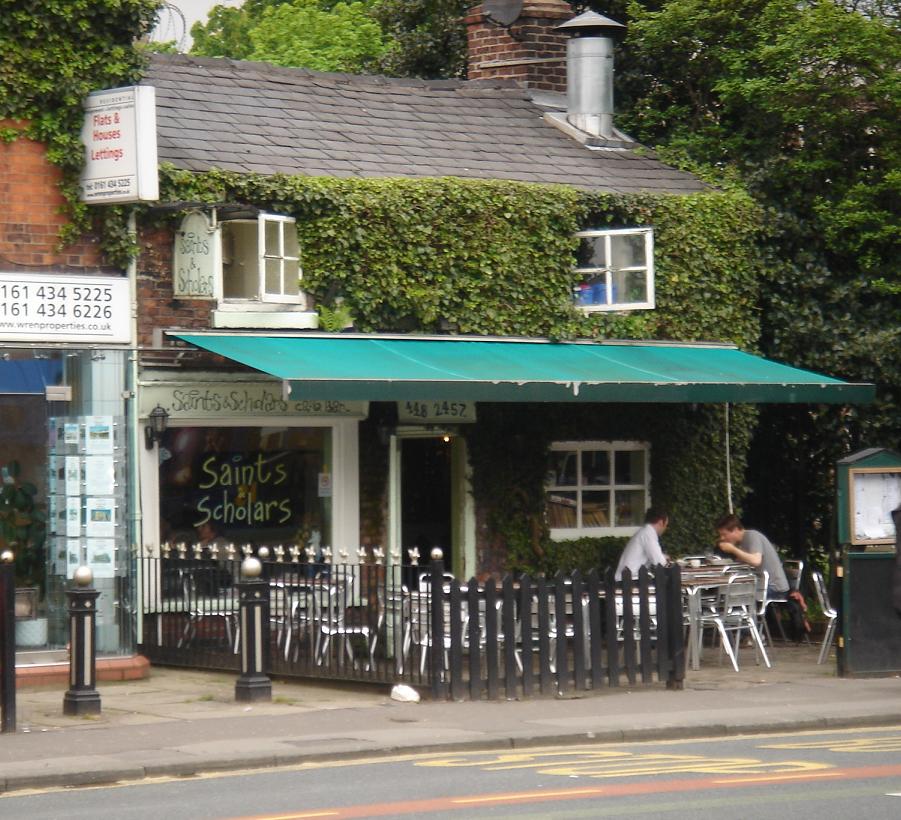 Heading south, out of the City Centre through the Metropolitan University campus brought us quickly to Maine Road, Moss Side.  Strange sight.  Why is there so much sky?  As boy and man I've seen this view so many times and yet there was always a football stadium as a backdrop.  Memories of the smell of Westler's hot dogs; the slight adrenalin rush running the gauntlet of away fans, on the way from the Social Club past the North Stand; the mere £2.40 for a ticket to stand on the Kippax on a freezing Saturday afternoon.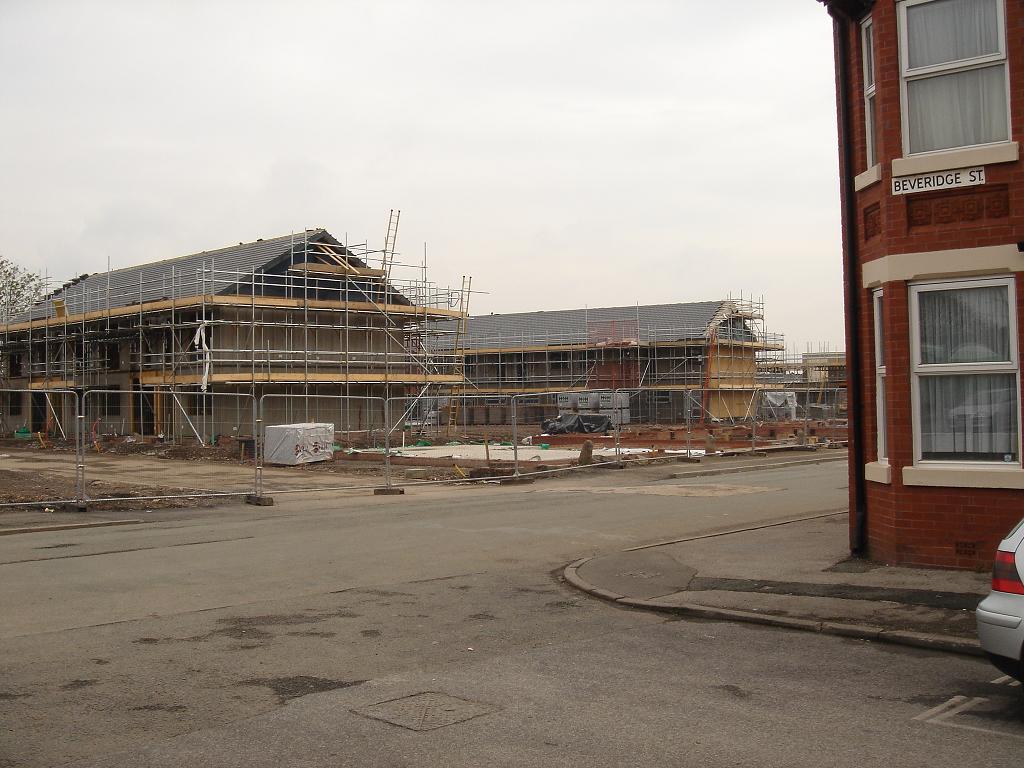 Everything has changed!  Hot dogs have been replaced by chicken balti pies; away fans are cordoned off; two tickets for the match (hardly ever on a Saturday) retail at £75 and global warming has put paid to freezing one's proverbials.  Nobody wears a scarf any more!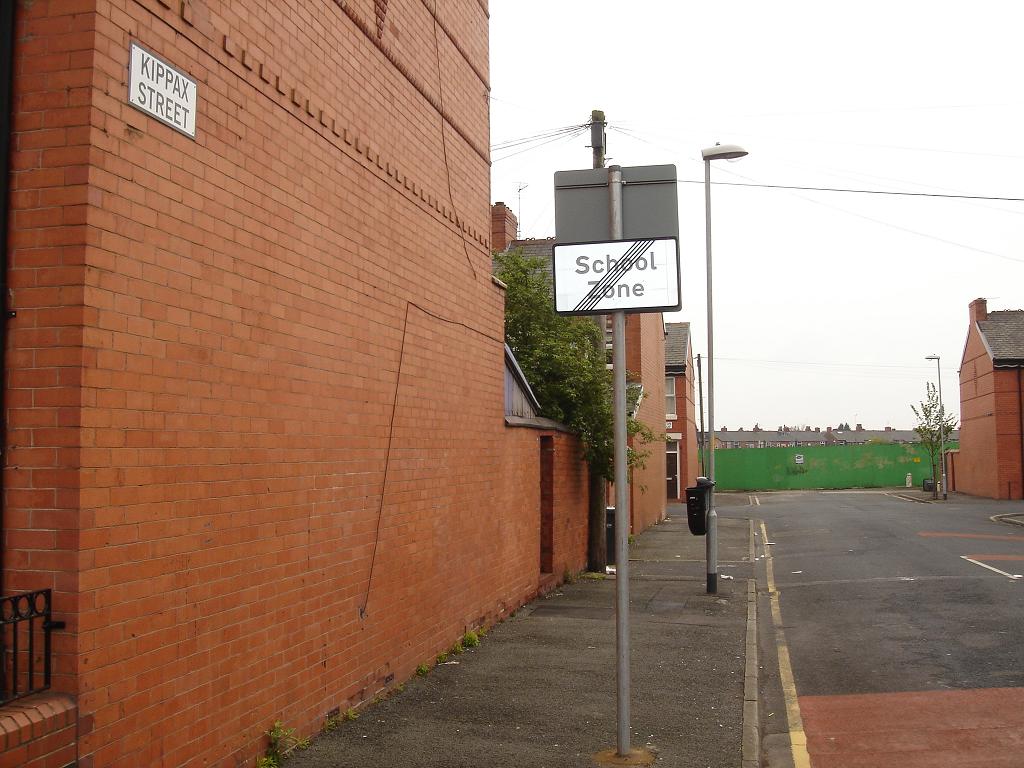 Another change may not have escaped your notice.  Man City relocated to Eastlands, the City of Manchester Stadium, built for the 2002 Commonwealth Games and then completed as our new home the year after.  I don't think anyone would deny that the new stadium is impressive and a fantastic place to watch football.  But every now and again, we all appreciate a bit of nostalgia.
The interior designers of Saints and Scholars clearly agree – the place is full of bric-a-brac.  An eclectic mix of old bakelite radios, Spanish guitars, antique ice skates and mirrored balls hung around like dormant bats, lurking and watching menacingly as we ate.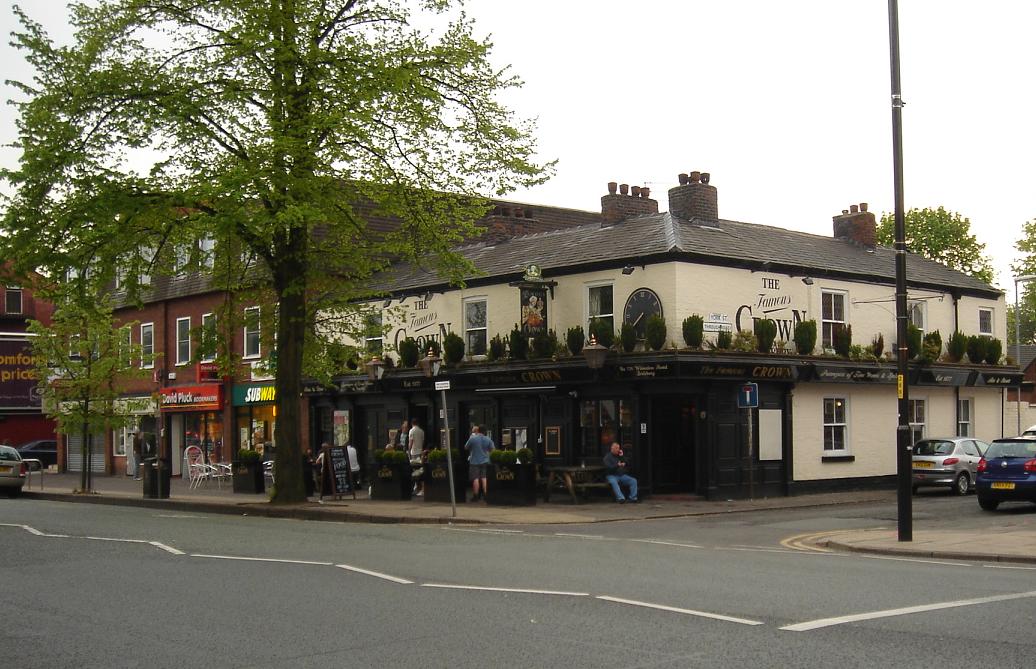 Didsbury village is a nice old place.  The Royal Oak was my original lunch target.  Another 1980s memory of a huge cheese counter (a couple of token patés were available for southerners) made for the best ploughman's lunch this side of Lincolnshire.  Sadly this had been turned into a modern pub and a fromage free zone.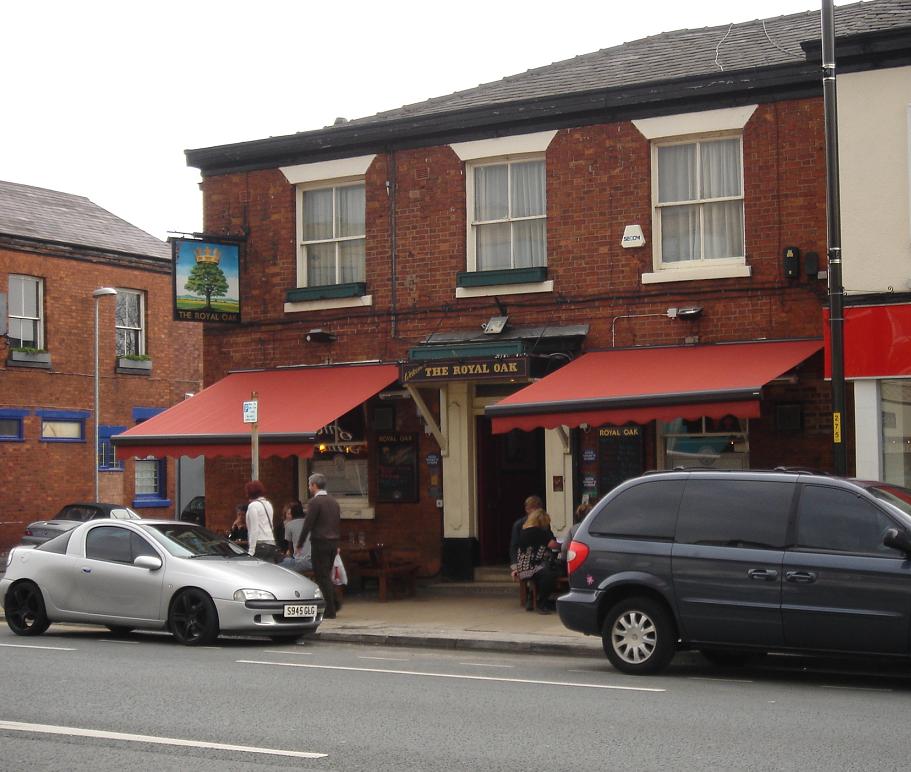 Enjoying a quick couple of pints around the village worked up enough appetite to find a new dining option.
Ordering a glass of (house) Merlot revealed that Saints and Scholars is not a wine place.  A very acidic wine with no tannins or much fruit to speak of.  "Raspberry vinegar" appeared on my notepad.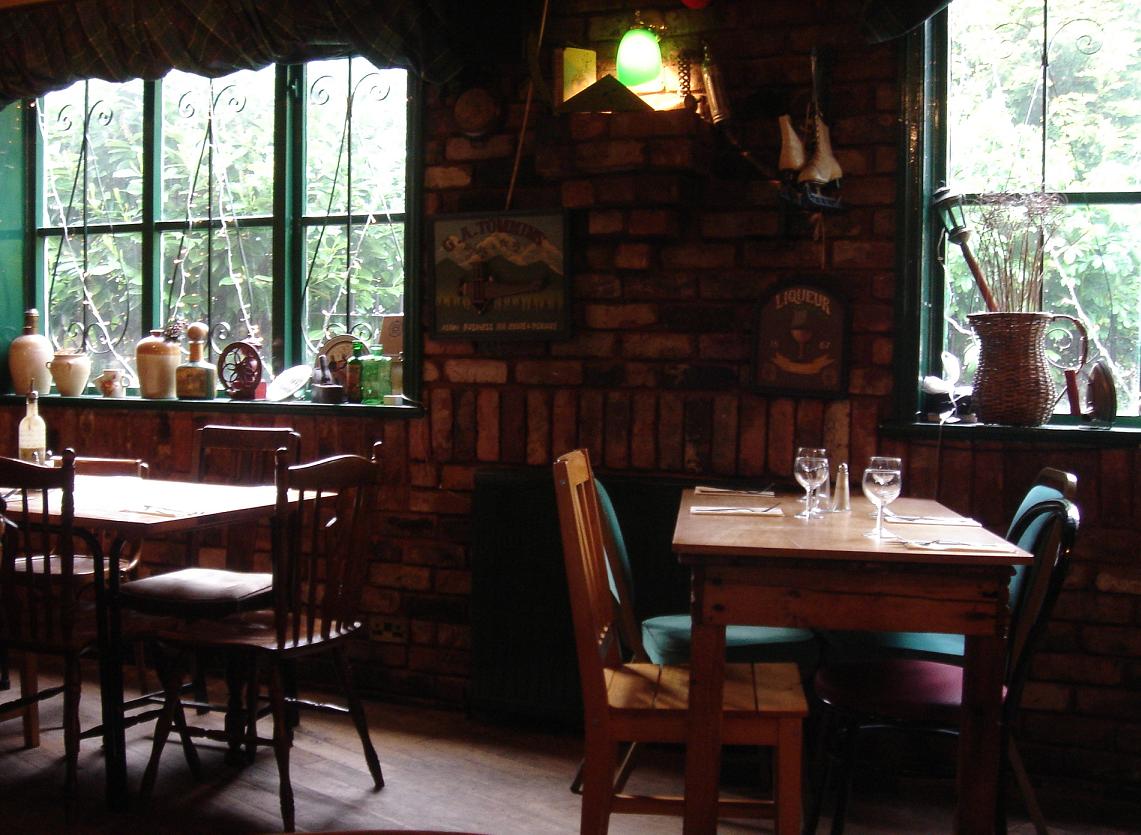 The food was better to be fair.  More diner than fine dining, we tried a mixed platter of chicken wings, ribs, fried potato skins with chile and cheese.  The wider menu seemed incoherent and influenced from disparate parts of the globe.  I spotted dishes from Greece, France, Italy, Nepal and Morocco.  The American influenced platter was probably a wise choice.
Leaving Didsbury on the bus back to town, I felt like Tom Hanks in Big.  Time to grow up, shake off those old nostalgic memories and get back to real life – shame.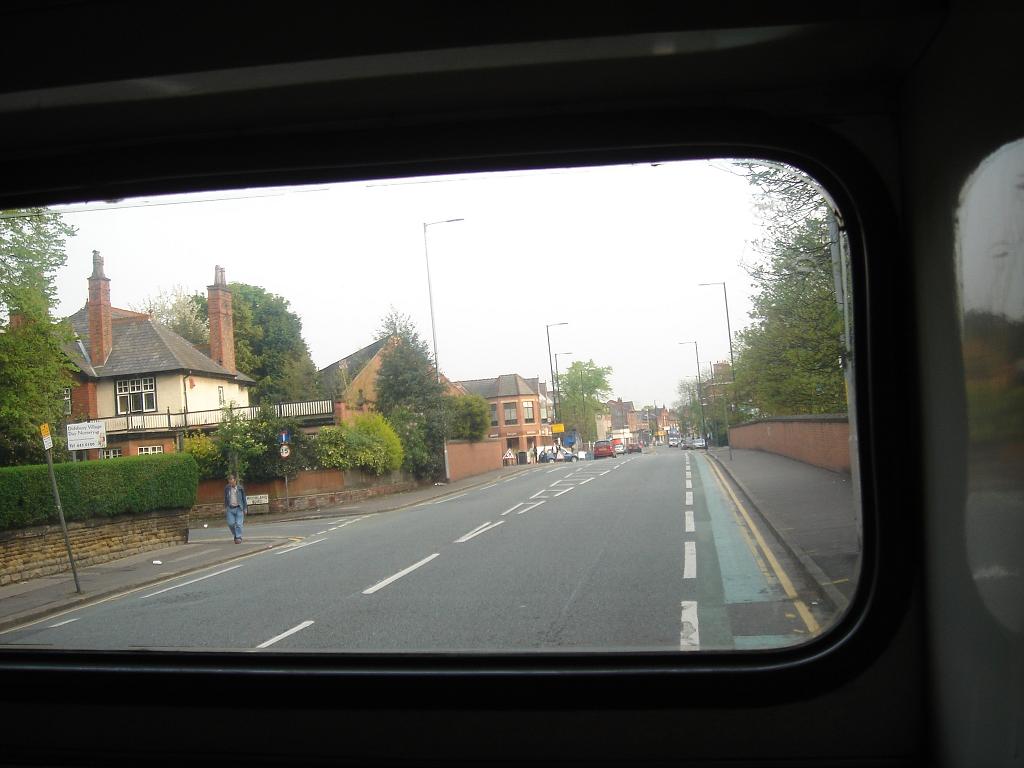 Saints and Scholars is worth a visit for a drink, light snack or easy meal in a slightly weird but sort of funky atmosphere.
Saints and Scholars, 694 Wilmslow Road, Didsbury, Manchester. M20 2DN, T: 0161 448 2457