A Sunday Times Wine Club crisp refreshing whites case (£60) produced this rather cheap looking Sauvignon Blanc from Chile's Valle Central.  It was cheaply packaged and very pale with hardly any aroma.
And it wasn't just cheap looking it was cheap.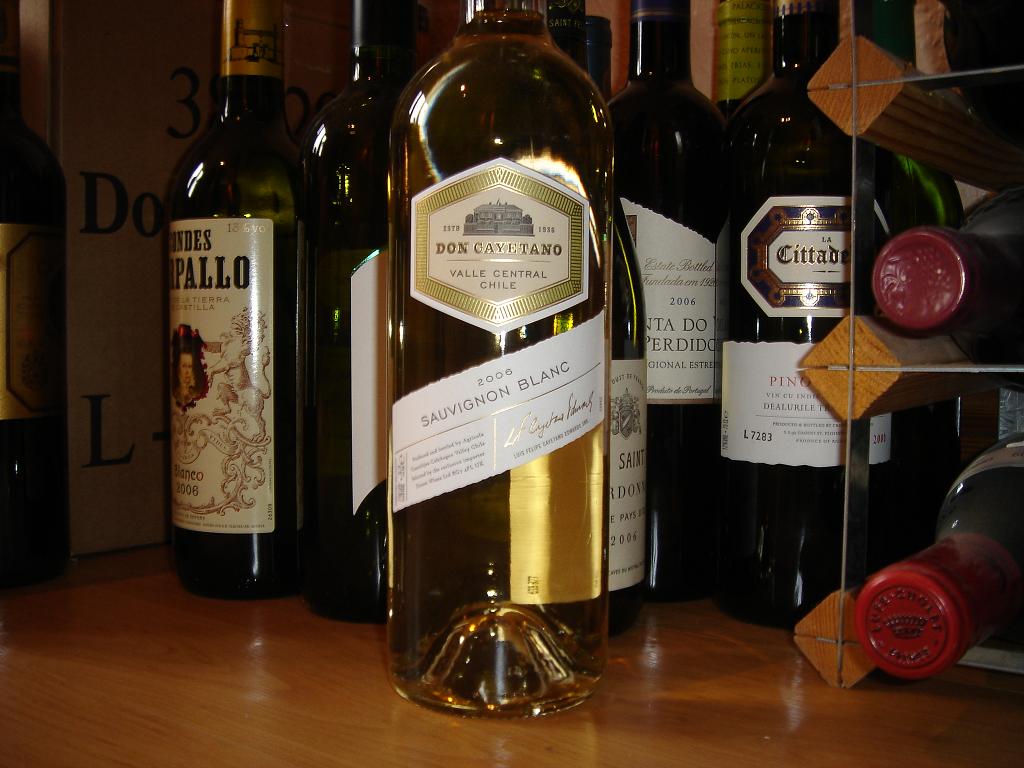 But that doesn't necessarily mean poor quality.
The wine tasted of flying saucers with the zing of the sherbet, yet the flatness of the paper.  Some peach and pear blossom.  Very drinkable for the price which is £6.17 for the 2007 vintage, but the 2006, whilst available, was much cheaper.  Wait for the price to drop, or for the Don to be included in a mixed case, before you buy.
Or you could go over to Laithwaites (which is STWC without its skin) and pick up a case at only £5 per bottle!  Fancy that!