When in dining mode, I am a grazer.  I like to sample a range of flavours, and try new things as often as possible.  Chinese banquets are great.   I like my Indian food to be served on as many plates as possible so I can play culinary Russian roulette with my taste buds.  A spot of lime pickle on a spoonful of Vindaloo is like walking your tongue across hot coals, but this is far superior to pavement slabs of bland meat.
The ultimate grazer's delight is a combination of three words:  Spain, seafood and tapas.  I think I may have found my mecca, ironically just to the west of the railway station in Fuengirola, Costa del Sol.  This place is one of the best restaurants I've ever eaten in and almost certainly the best value.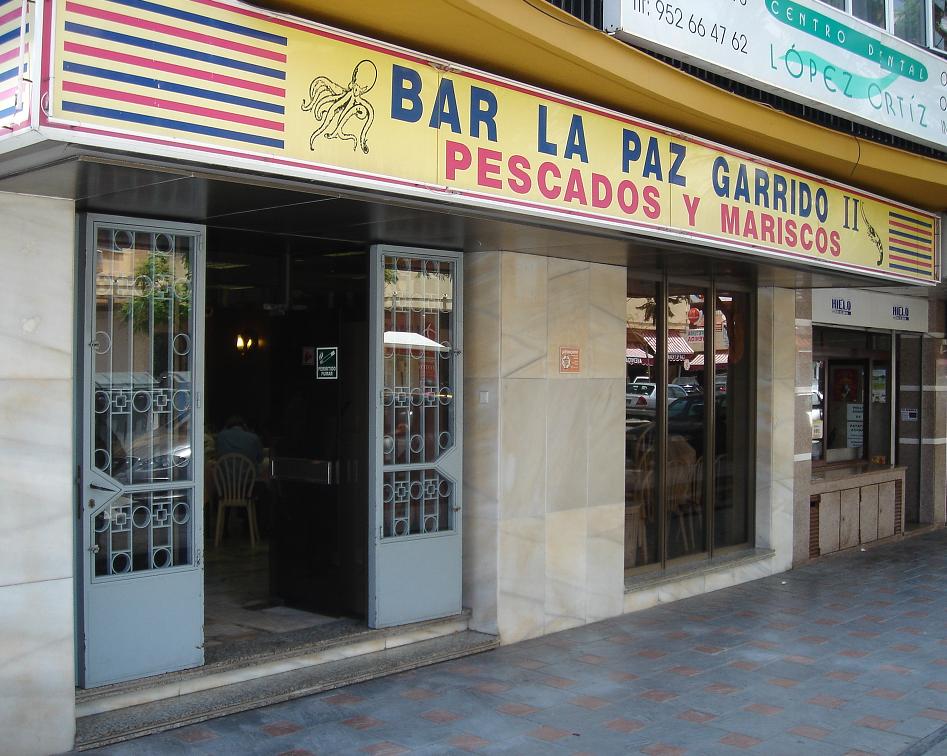 Arriving at Malaga airport and en route to Puerto Banús for a lads' weekend, our first part of the journey was an interim stop at Fuengirola.  Even though it is only a short taxi ride, my mates are as tight as gnat's chuffs so we took the train.  It sounded like an adventure and it was – a long and boring one.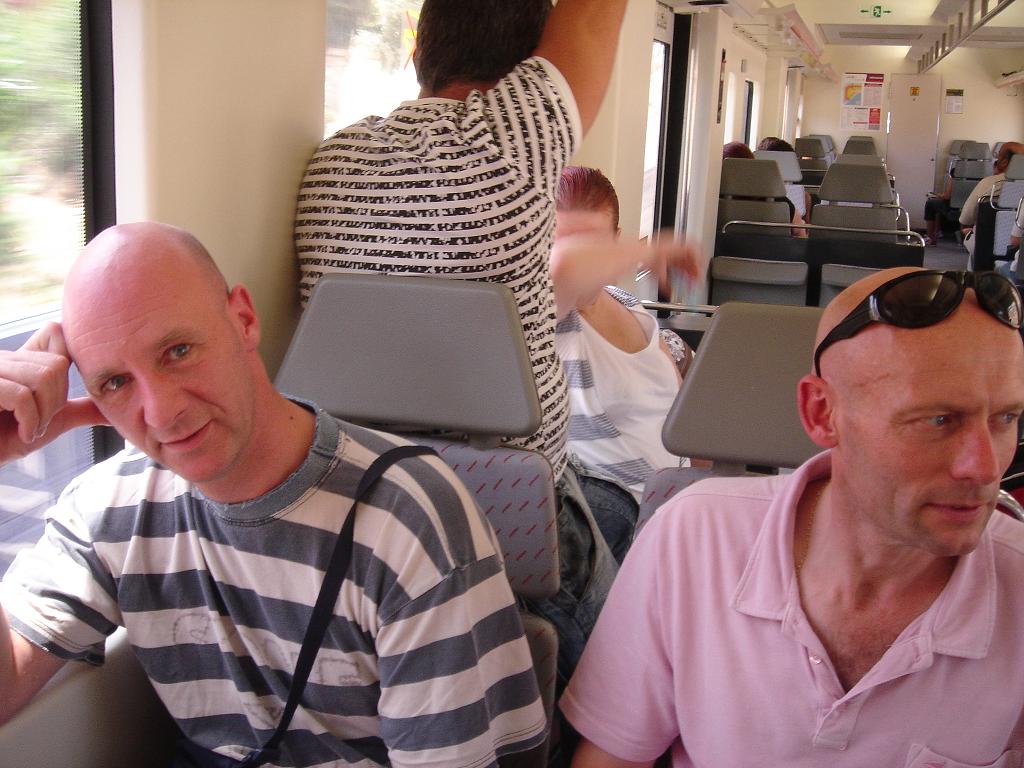 By the time we arrived several eons later, we needed somewhere to eat lunch, and fast.
La Paz Garrido is a back street place patronised almost exclusively by locals.  Every hungry voice was Spanish.  Luckily Paul spent 10 years in Spain so is almost fluent.  Unlike "pidgin Spanish" Jeffo who once asked a taxi driver what time we would reach our destination.  "Sunny just like here" was the response.
The wine list is hardly extensive but it is tremendous value.  We chose a 2006 Monopole by CVNE, a little sour, citrus, lemon, apricot and some vegetable (onion?).  Not the best wine I have ever tasted but sometimes in the right situation wines can over-achieve and this did, when matched with seafood.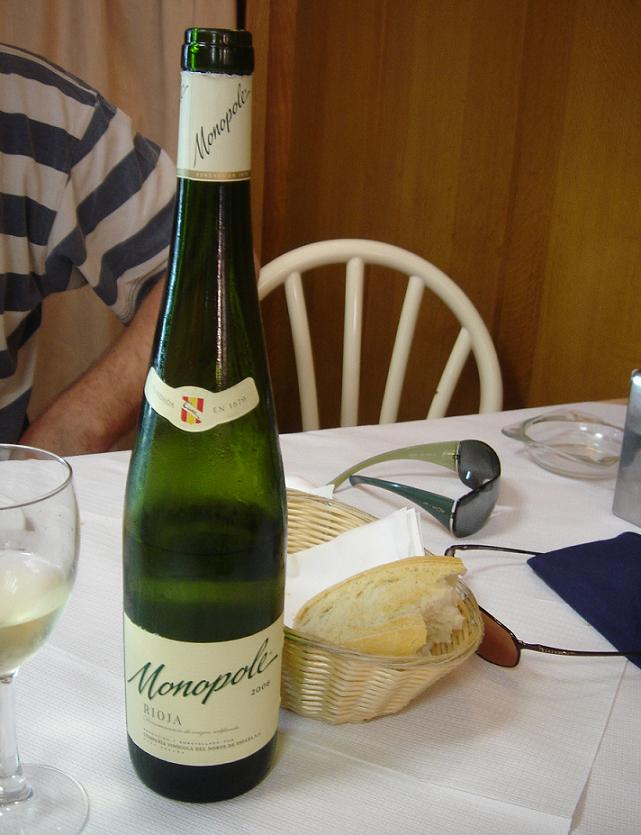 Wine is one thing, but the food was simply as good as it gets.  We had a range of sea sourced dishes including baby octopus (below), razor clams (see next photo) and cuttlefish served not only with its ink, but also with the budgie food backbone – yum.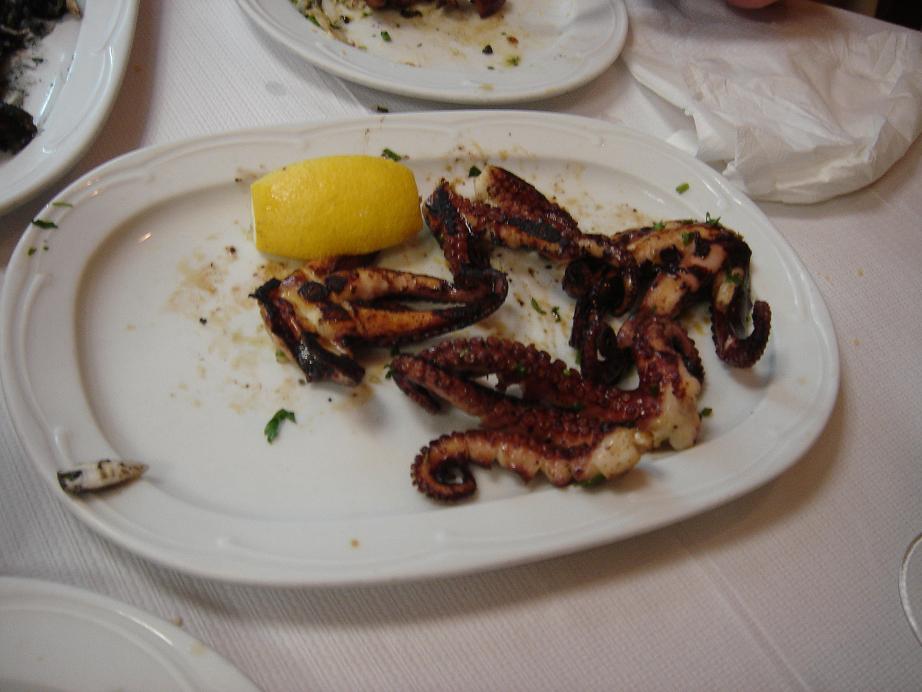 I can't recommend this place highly enough.  The food is astonishingly fresh and beautifully cooked.  If only we could get tapas like this in the UK.
La cuenta, at €77 for three people (about US$100, or £50 at time of writing) is value beyond the realms of possibility, as it included coffees and a number of large brandies.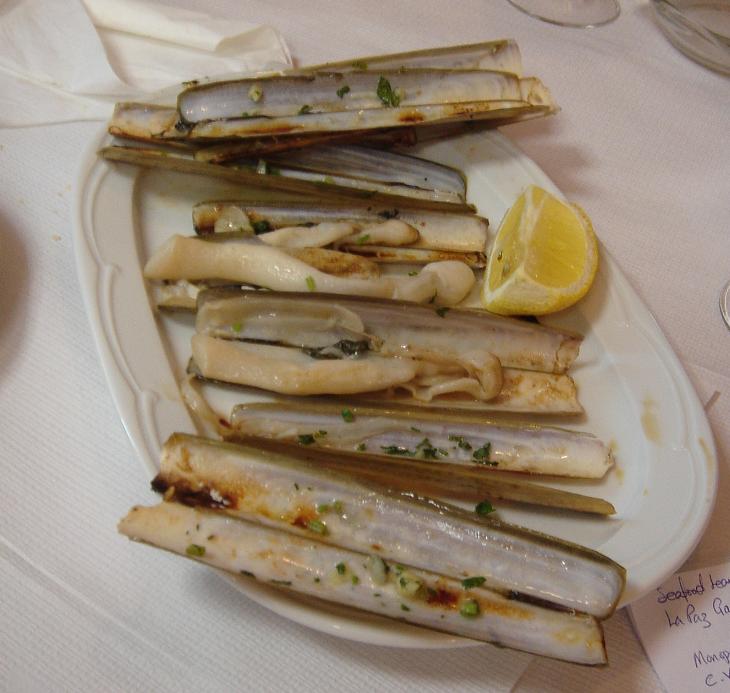 The only downside was the company.  Paul with his annoying and incessant Spanish, and Glenn's dithering put a slightly sour note on an otherwise awesome Thursday afternoon.  I had to take them to a bar nearer the sea to get them excited about being on holiday.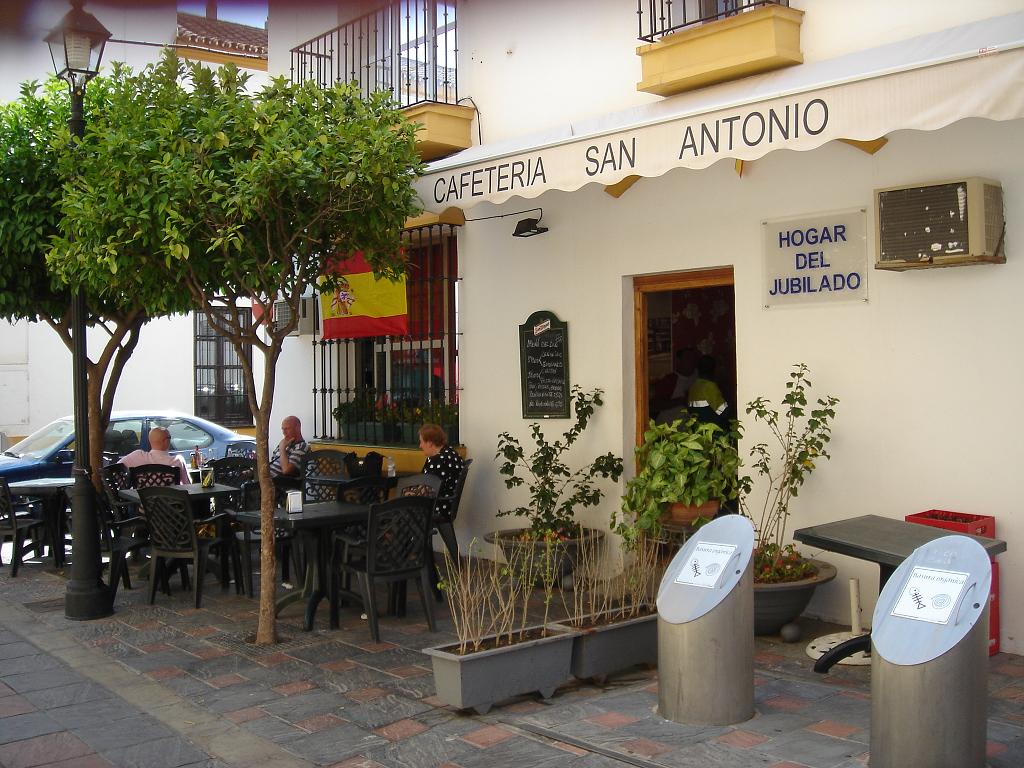 More to come later from our midsummer lads' trip to the Costa del Crime…..meanwhile if you are in the region make a journey (but not by rail) to Fuengirola and try Bar La Paz Garrido, you will not regret it, I promise.
Bar La Paz Garrido, Avenida de Mijas 1, Edif. Milano, 29640 Fuengirola, Spain.  T:  +34 952 478 341.