What has this got to do with wine?  You may recall I was kindly invited to see the Foo Fighters by one of the stadium sponsors, so I did manage to grab a few glasses but I am afraid I didn't take any notice of the bottles.
So, for those of you who are Foo fans out there I thought I might post a few pics and vids.  Those of you more into classical music and sip of Chablis could move to the next post while I indulge myself in a small diversion.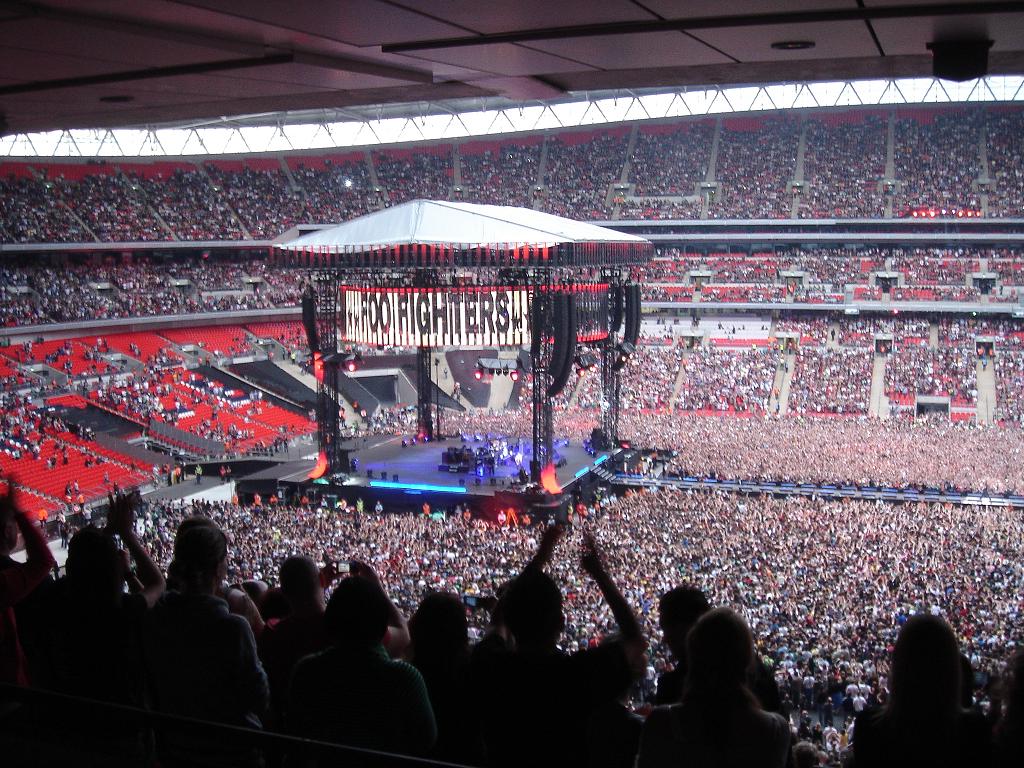 It was daylight when they started out.  Some of the newer stuff like "The Pretender" and "Times Like These" pointed to a very similar set to the one they performed at the O2 last November.
Meanwhile the crowd showed their appreciation by constructing a snake from several thousand plastic beer "glasses".  This is a peculiarly English pastime that started at cricket matches.  The Foos, though, are clearly more inspirational than the English cricket squad, because this snake was longer than the finish on a 1982 claret.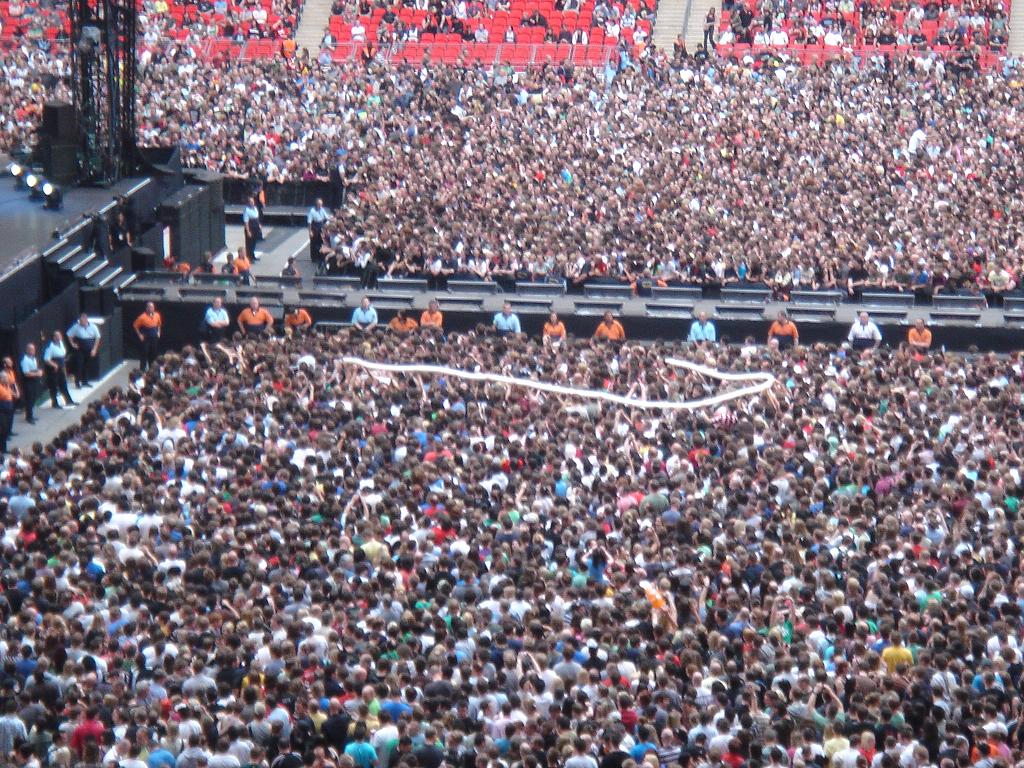 Darkness fell as the music softened and an acoustic set kicked off.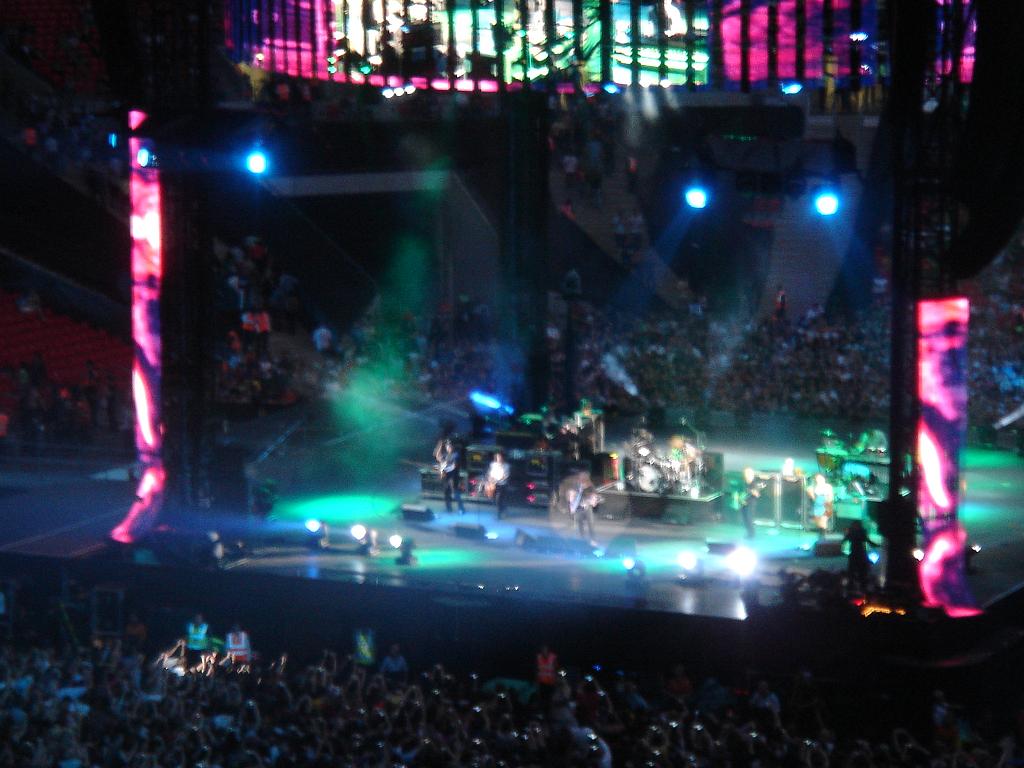 Nobody can accuse the Foos of lacking stamina.  As Grohl gradually sliced his fingertips on cheese-wire guitar strings, my cheese course was still going strong, and the Foos just continued to play and play, outlasting even the coffee and brandy.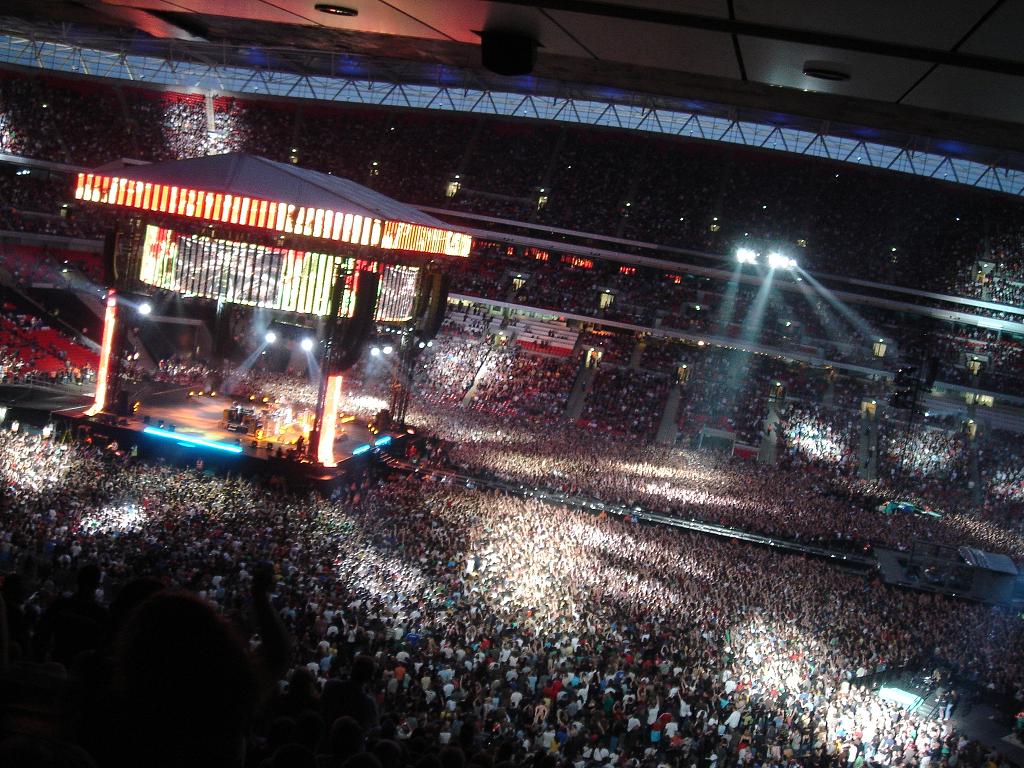 Apparently Wembley Stadium get fined by Brent Council if noisy music goes on past 10:30pm.  So when the music stopped at just after 10pm, it was obvious to all that a decent encore was to follow.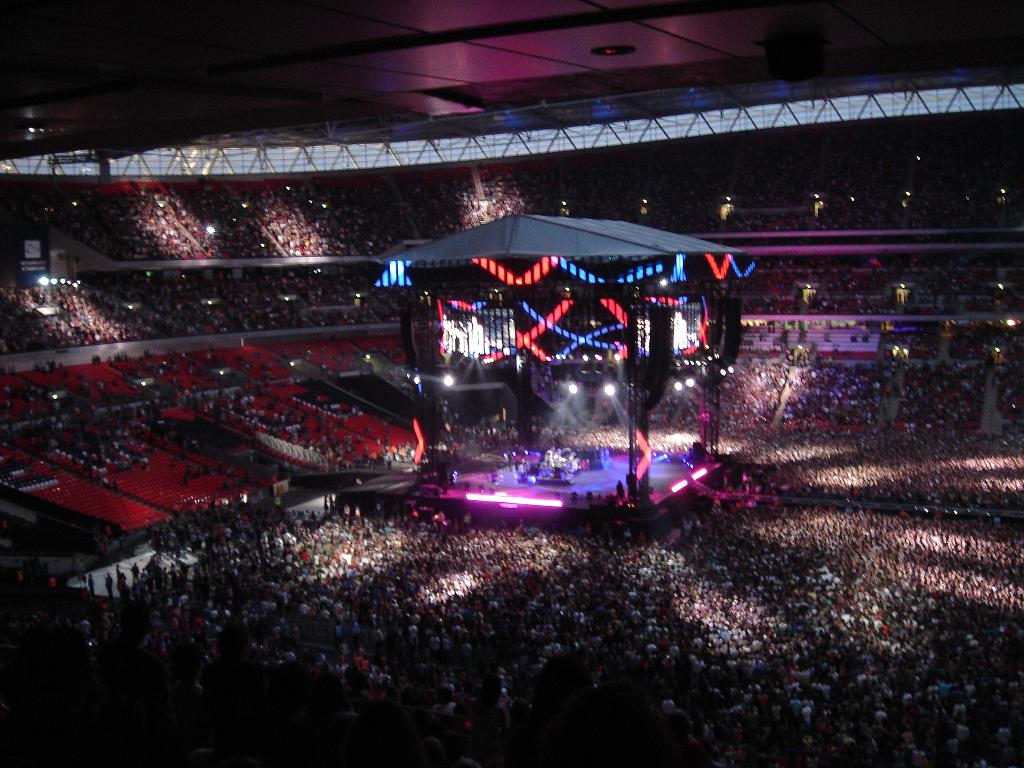 "Decent" is probably the understatement of the decade, as two modest musicians by the name of Jimmy Page and John Paul Jones walked out onto stage.  This was risky.  Good as the Foos are, I can't place them in the same class as Led Zeppelin and I feared the whole show would be upstaged.  Surprisingly, "Rock and Roll" showed off not only Page's guitar skills, but also Dave Grohl's ability to do a very passable impression of John Bonham on the drums, and Taylor Hawkins, whilst hardly Robert Plant, made a good fist of the vocals.
"Ramble On" was the second from the Zeppelin set, designed to show off JPJ's bass guitar.  Grohl was back on vocals for this one and I thought these were the best two songs of the night. Could the Foos become a cover band?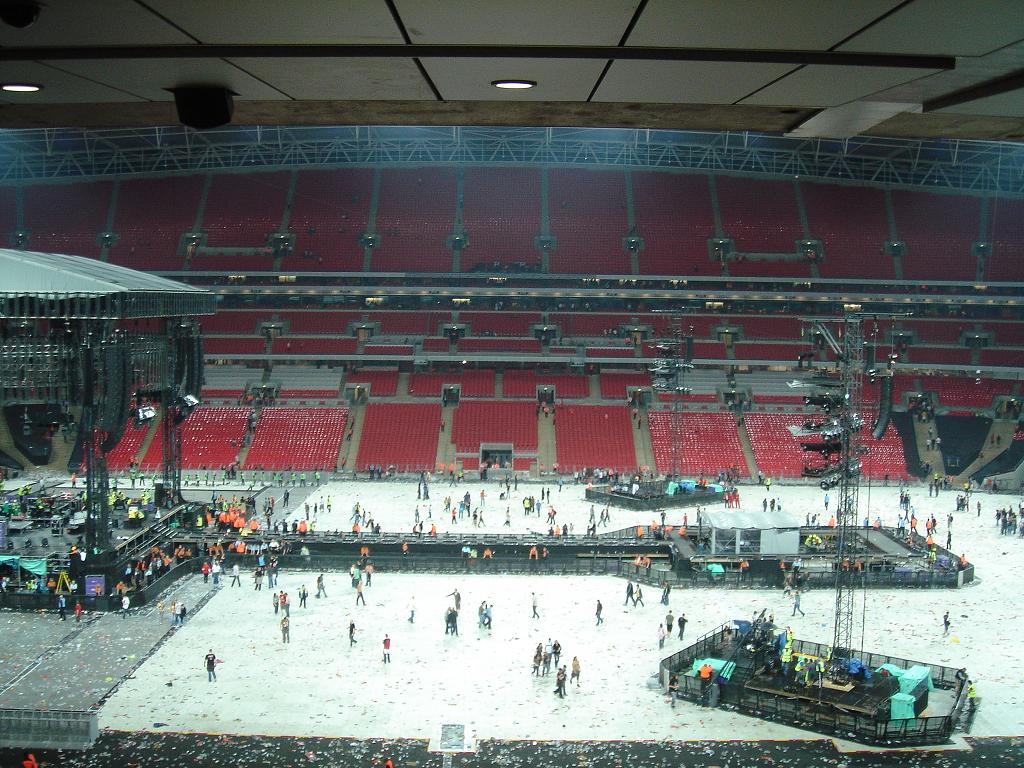 All too soon the night was over and Brent Council missed out on a fine by about 3.5 minutes.
Here are a couple of short videos to complete the post.
OK they are the two rubbish ones I did on my still-camera-with- video-feature. Here's a much better pair from philporter1974 who must have been seated somewhere near me from the view. Firstly Rock and Roll (LANGUAGE ALERT -Dave Grohl swears like Gordon Ramsay):

 
And to finish off, Ramble On: