Confessions of a Wino is sad to announce the passing of the last bottle of Château Gris in my combine harvester.  Specifically it was passed about two hours after I drank it.
This 1999 Pinot Noir was part of the first case of wine I ever bought en primeur.  A 1er cru Nuit St Georges I think it cost about £25 per bottle, which is at the top end of my range and reflective of the sometimes cheeky prices the Bourgogne domaines think they can get away with, for often variable wines.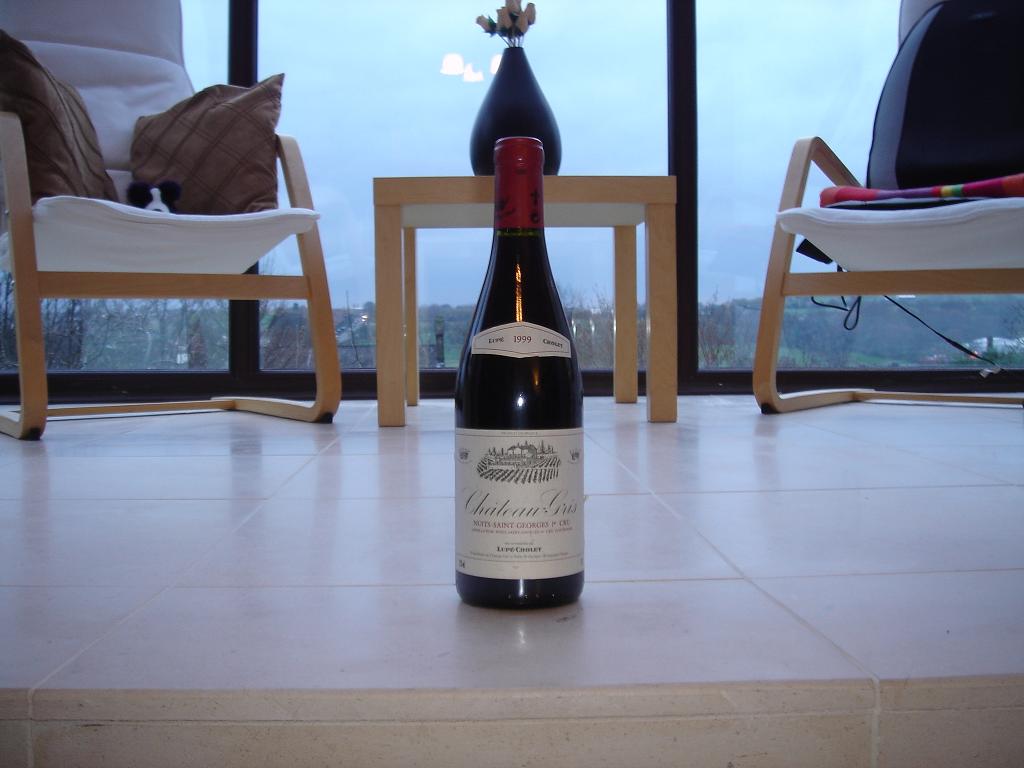 I am happy to say, however, that I enjoyed every single bottle of this case from Lupé-Cholet.  I can't really remember, because I never kept notes before I started this blog, but I have a sentiment that the wine was pretty good from early to late in its career.  Consistency and early drinkability has to be a bonus when the clock is ticking on one's liver.
I don't want to die with a full cellar.  I hate the thought of someone else enjoying my wine.  So I will shortly start experimenting with my 2005 Bordeaux.  Let's start a campaign to keep our wines to ourselves.  Vive le vin, et buvons-le avant la mort!