I used to love the Sunday Times Wine Club regular cases.  I still admire their marketing and I still order plenty of wine from them.  I just think that, once a member for a couple of years or so, one is better placed to select wines personally, than take the pre-mixed cases.  Having said that, the mixed cases are by far the best value.  What a dilemma.
I reconcile this dilemma by continuing my subscription to a single mixed case programme.  The "President's Cellar" delivers 6 bottles every six months at about £20 a cork.  It does encourage me to try new wines occasionally.  Generally the wines are for drinking, rather than laying down, and just occasionally they are not from Bordeaux or Burgundy.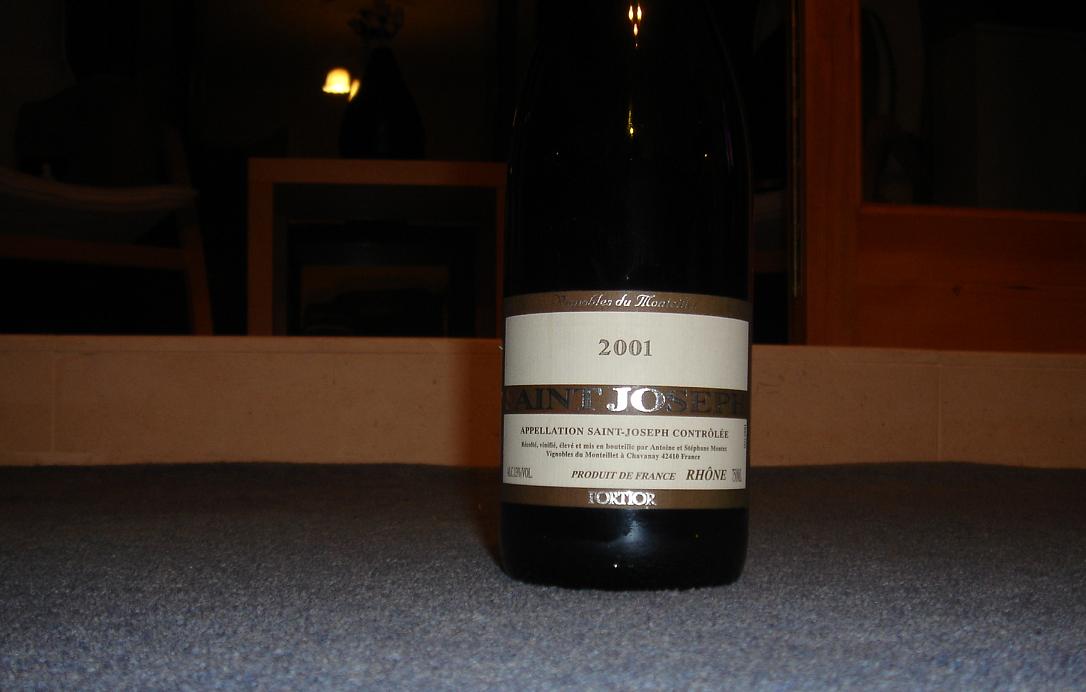 This is how I acquired this St Joseph Rhône Ranger – I don't know whether it is still available.  The 2003 is still on the website at £16.91 per bottle.  I have no idea whether this represents any better value than the 2001.
Made from 100% Syrah (I think) and aged in 50% new oak and 50% older oak casks, the 2001 is subtle with no strong aromas.  The taste is spicy and fruity.  Black pepper, fresh mint leaf and basil, with some bilberry, fig and peach.
Intense and concentrated flavour, it lasts forever in the mouth and is superb with rump steak.  But, then it should be for the price!