…but you're not having the key.
I'm so excited I've had to wear specially stengthened underwear today.  It's Easter weekend and a chance to catch up on some stuff that's been hanging around.  So today (Good Friday) I spent an hour or two reading the instruction manual to my new car.  I've had the damn thing for nearly three weeks and have driven it using point and click techniques, without access to luxuries like radio and CD, or heating and cooling, or acceleration and braking.  It's pretty impressive, but it is not the best gadget I have acquired recently.  That title belongs to a wine related item.  Can you guess what it is?  The photo below is an easy clue.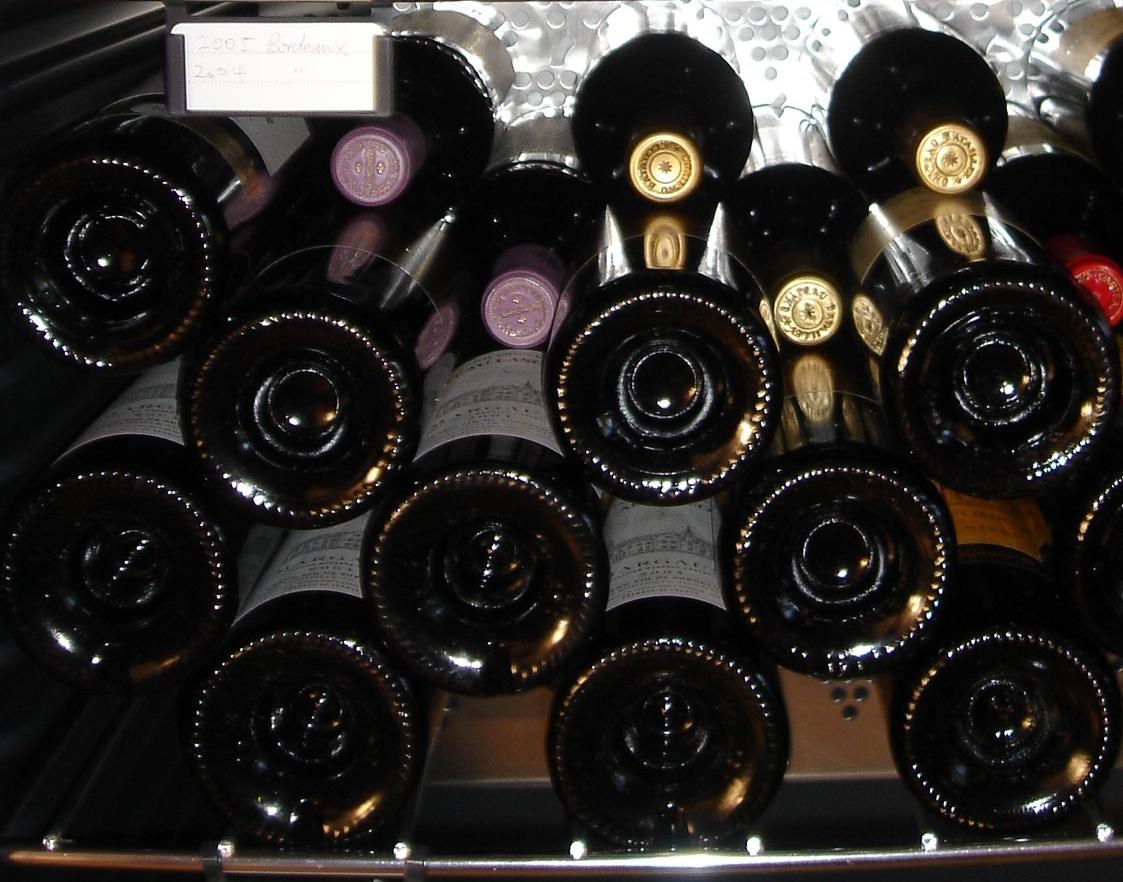 Yes – it's a wine cabinet!  To be precise it is a Liebherr Vinothek WK4127 that I managed to order online at the cracking price of £588 from www.kitchenscience.co.uk.  Check them out – they have some great prices on a range of appliances.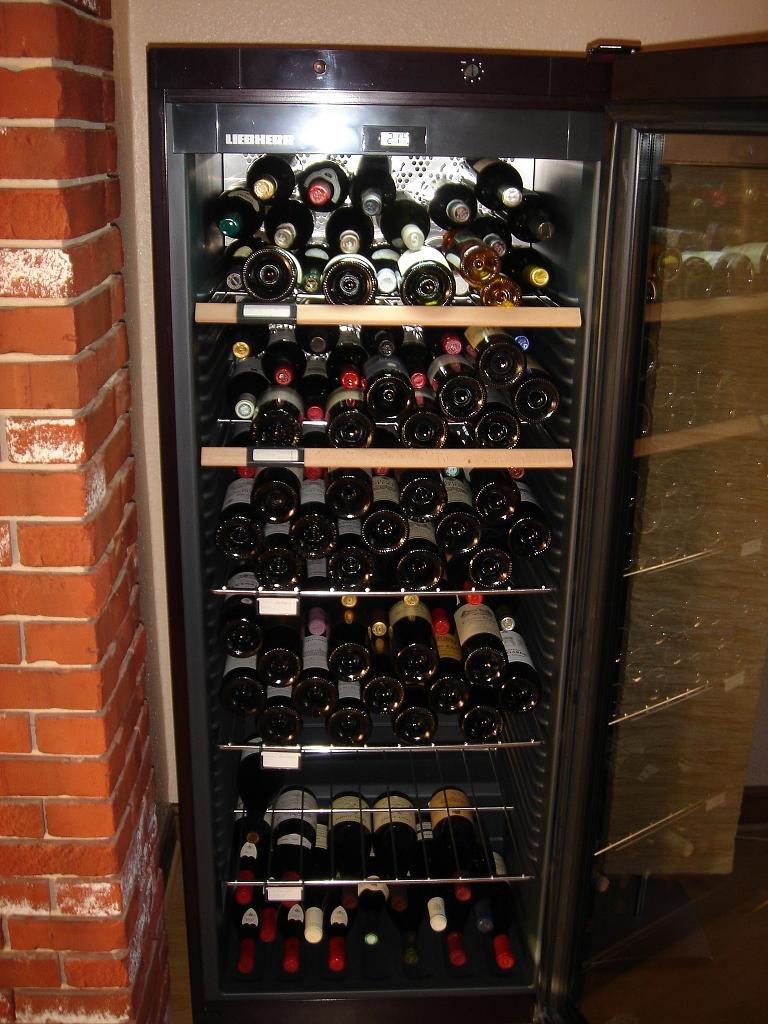 As you can see from the picture, I have only just filled it so the temperature has not cooled yet.  The instruction manual says that I should target 10-14 degrees Celsius but I think this is a little too cool.  I am aiming for 14-15 degrees for long term storage of decent wines without raping the planet (merely pillaging).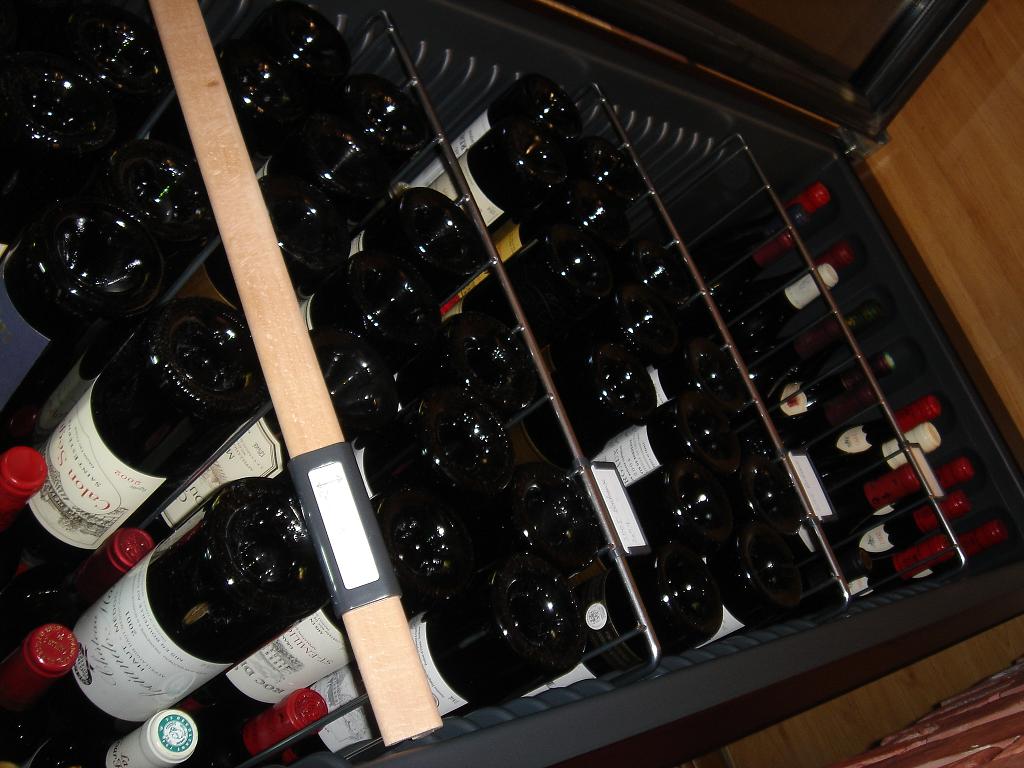 It took me a while to plan which wines were to go where, and then to transport them from the garage, and other cool nooks and crannies, to the new frigo.  My wine rack, where I plan to keep wines that are drinking now, is latterly looking a little forlorn as a result of the major logistical exercise.  I better get online and order some more bottles then.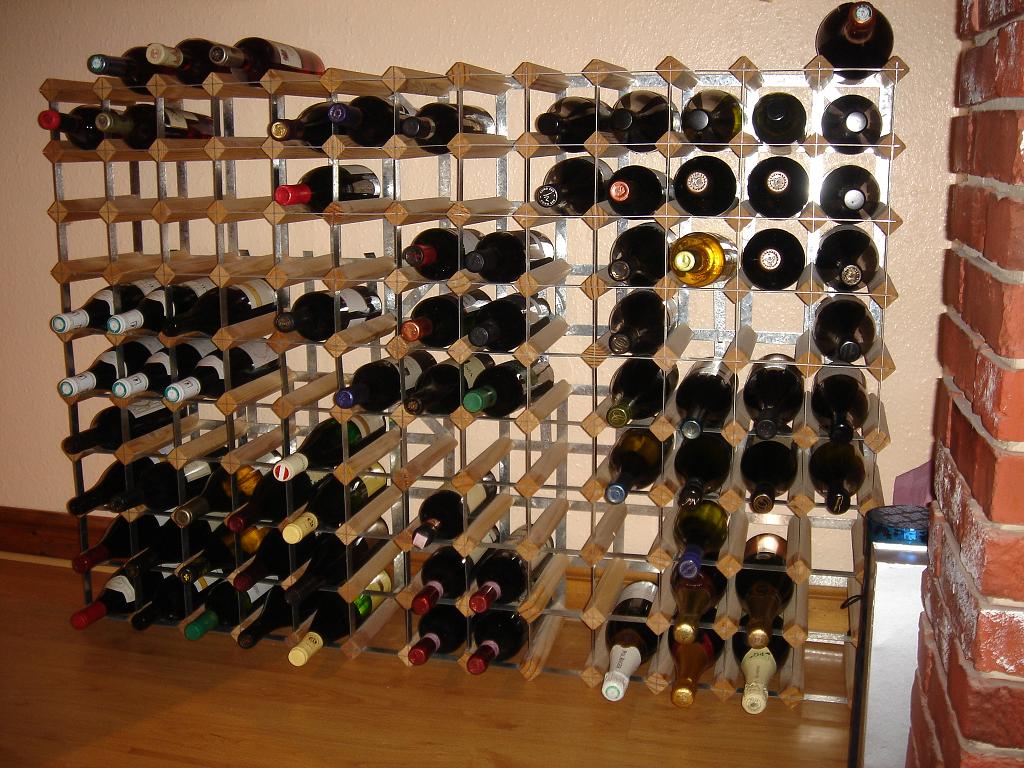 In case you are wondering why I have left an empty shelf in the cabinet, I am expecting some 2005 Bordeaux purchased ages ago en primeur, the first of which is a case of Lynch Bages.  I simply can't wait until the advised date of 2010 to try a bottle of that, so next time you look there will be 11 more bottles in the fridge.