A trip to Bournemouth last year resulted in me bringing home the best red wine I ever drank, a 1982 Camensac.
Browsing through Majestic the other day, I spotted the 1996 vintage at £19.99.  Only one course of action was available to me, and for once, my bank manager obliged.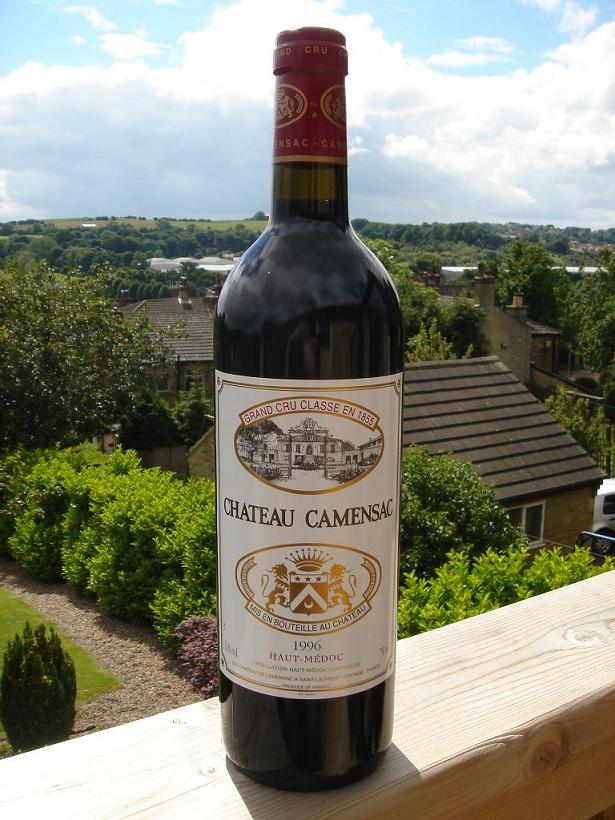 It felt right to open this on the anniversary of the barbecue that saw the 1982's fifteen minutes of fame (and I was surprised that it lasted 15 minutes, so cherished was it by the St Helens massive).
This 1996 Haut-Médoc, at 12 years old, is surely drinking well by now?  I was surprised at the amount of tannins still attacking my upper gums, but, consumed contemporaneously with simply barbecued lamb chops, it was excellent.  Liquorice, blackcurrant, cedar and parsnip – yum.  15 minutes later, it was gone.  With only one bottle in my basket, we had to wave goodbye to the French nobility and make friends with an impudent teenager from the New World.
I am no expert in these matters but I sense that Château Camensac 1996 will keep a good while longer and I shall probably pop back to Majestic for another couple of bottles to squirrel away in my combine harvester.