As I sit here contemplating a meaningless friendly against France (meaningless since Signor McClaren failed to qualify England for the 2008 European Championships) I thought I would tip a nod to our new head coach by sampling a bottle of Carpallo.  Now Sr Capello is Italian, whereas this wine is Spanish.  Sr. Capello is a heavyweight, and this wine is a lightweight.  Sr. Capello is serious, whereas my comparison to a wine named Carpallo is inane and trite.  Then again, Sr. Capello has picked David Beckham in the squad which is a bit of a laugh and not exactly building for the future is it?  My final comparison is that Condes Carpallo is dirt cheap, whereas Sr. Capello is very very expensive indeed.  Which one delivers the best value?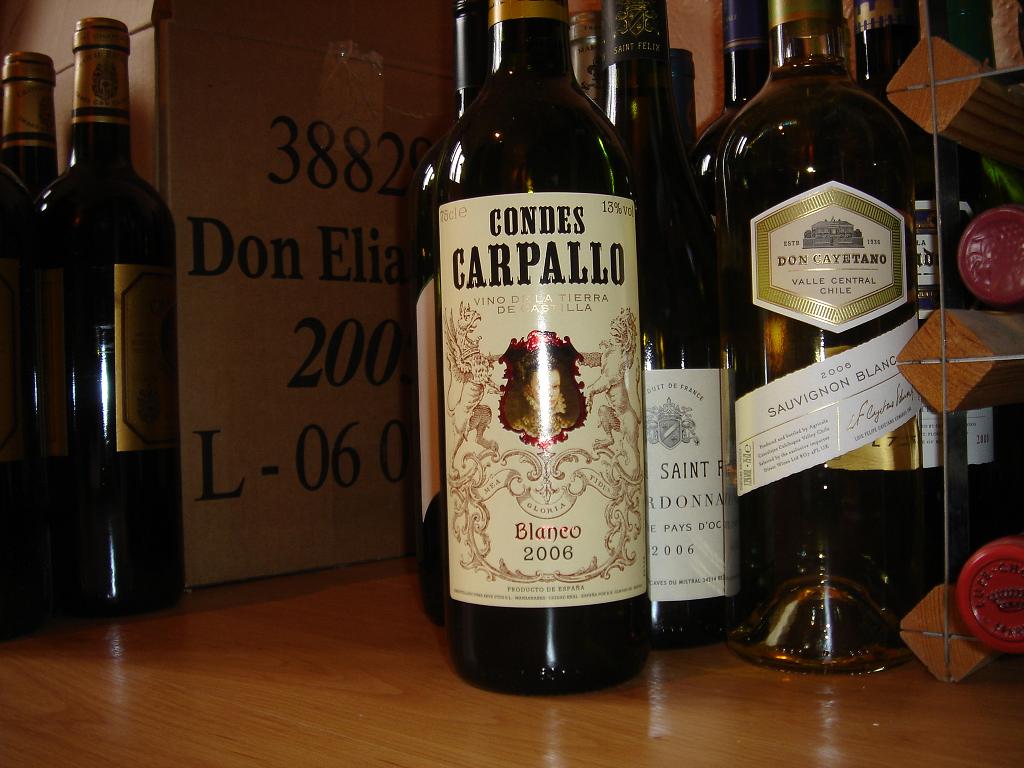 The Carpallo came from a Sunday Times Wine Club crisp refreshing whites case (£60).  The £5 it cost to buy this wine doesn't even cover the pay cheque Sr. Capello gets every time he takes a dump between training sessions.  In this respect, the wine is much better value.  And the taste is far better than my jokes - lime dressing on a salad of radicchio, apples, melon, and rocket.
I like it.  It is a blend of Airen, Sauvignon Blanc, Macabeo and Viognier grapes and hails from La Mancha.  Whilst Fabio Capello hails from Italy rather than Spain, it has to be said that anyone who takes on English Football's most impossible job, must have something of a Don Quixote mindset.
Whether England beat France on Wednesday is immaterial, of course.  If Sr. Capello wins the 2010 World Cup he will be a hero.  Maybe he will speak English by then?  It still shows how inept the FA is for failing to find (they have had plenty of years to groom a candidate but chose to spend their time on Steve McClaren) an Englishman capable of managing the national football team.
I think I'll stick to enjoying wine – football is way too complex and frustrating…..for some reason.