London restaurants generally have to work harder than in the provinces of the UK.  Standards are higher because competition is fiercer, diners are more sophisticated, more choosy, and every other idiot customer is a critic for the Sunday Times, or some amateur blog.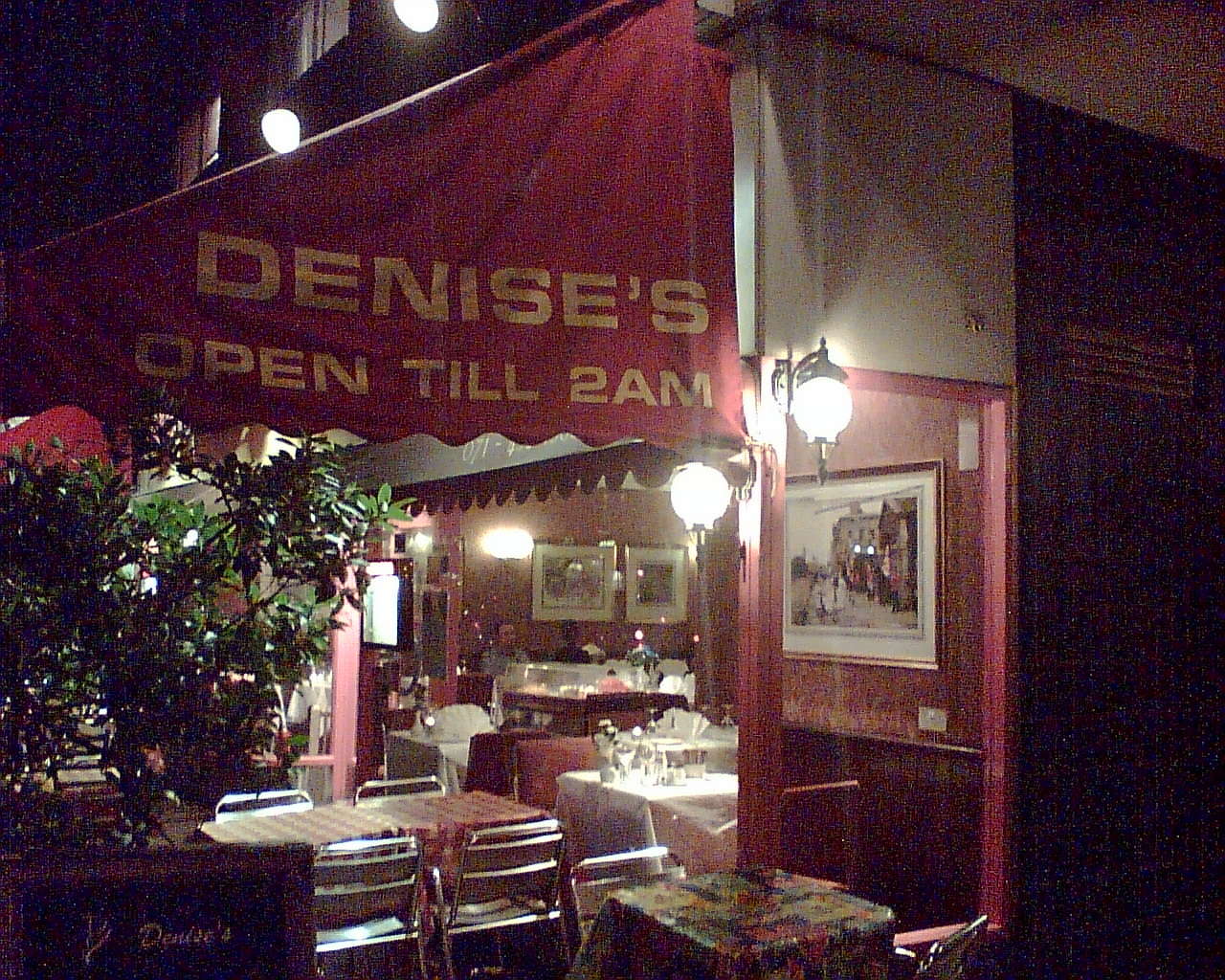 I am the critic for Confessions of a Wino but I am not qualified to speak about food.  I have never done any kitchen training.  I know little about ingredients.  I am one of the few Englanders who has never been on MasterChef.
So I merely write about my experiences as a common man.  Whether I enjoyed myself, how I found the service, the ambience, the decor, whether my unqualified palate enjoyed the food and above all, what the wine list was like.
So, once again on Southampton Row and just down the road from the Old Amalfi, I found Denise's.  Firstly let's deal with the service.  In a word, charming, although it helps if one speaks French.  My various waitresses were from Lyon (stomach of France) and Paris (heart of France) and Sao Paolo (shaven haven of France).  The latter was a bloke and only knew a few non-Portuguese words associated with Football.  I was more interested in food.
There are not many places where one feels comfortable to eat on ones own.  Denise's is a place I felt very comfortable.  You can't help but be charmed (as long as you can chat to French girls and Brazilian footie fans).
This was simple, honest, French food in basic but clean surroundings served by French people.  It's a bit like eating in France but without the arrogance.
The food was great (in my non-qualified opinion).  The escargots were well flavoured but I wondered how many times the shells had been used – they looked a bit worn.  The Grilled trout was fabulous.  Truite Supine was spread-eagled seductively on its back like Sharon Stone in Basic Instinct.  A gorgeous pinky-orange with a crusty topping.  The best truite I've eaten in ages.  Perfectly cooked for me.
The wine?  I went for Muscadet de Sevre et Maine, Sur Lie "La Griffe" 2005.  At £15.95 it delivered a shopping basket full of bananas, pears, apples and lemons.  It tasted quite Swiss.  Pretty good for the price but not legendary.
So, if you are on Southampton Row and you fancy a bit of French why not pop in and see what Denise has to offer?
Denise's, 79 Southampton Row, Holborn, London WC1B 4ET.  T:  020 7436 1562.  W:  www.denisesrestaurant.co.uk.