Monday, December 10th, 2007
Manchester is one of, if not the, best cities in the world.  So you will not be surprised to hear that I find Manchester's Chinatown to be even better than London's.  I admit that I have never been to San Francisco where Chinatown has its own website so must be impressive.  But for now, let me tell you that if you fancy Chinese food, Manchester is a better place to eat it than Peking.  At the risk of supercalifragilisticity, let's drill down a little further.  Pacific is one of the best Chinese restos in Manchester Chinatown.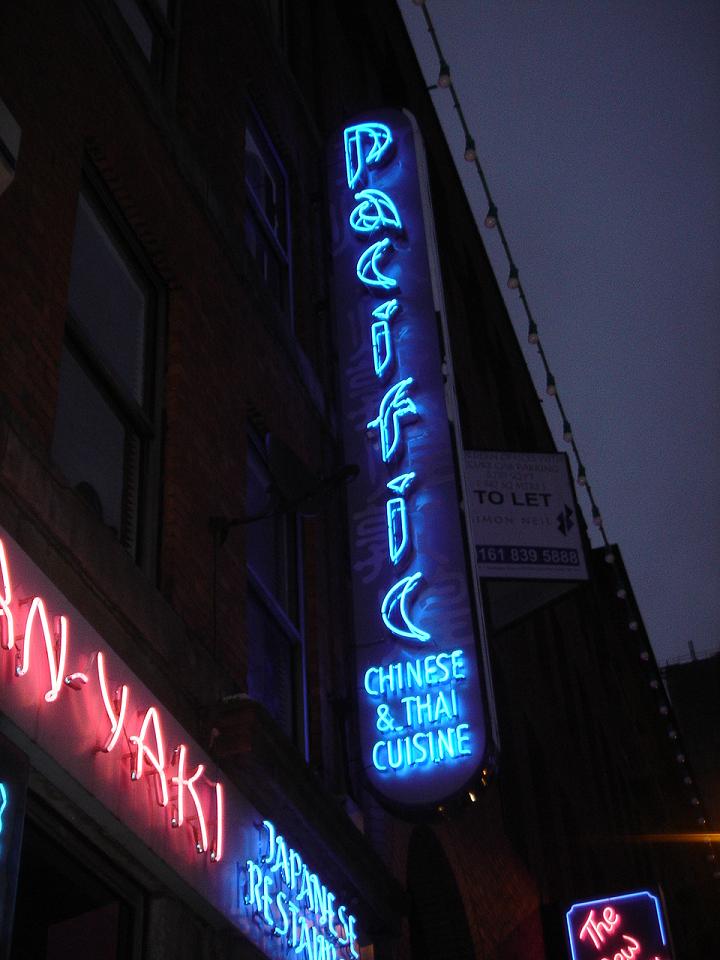 So it was natural to want to check out the second floor (which is the Thai menu) and presumably just as good as the Chinese on the floor below?  Er, no….