A letter arrived.  Not an email.  Not a text message.  Not even a telegram or a greeting card.  A letter, hand written, addressed to me, and delivered to the office.
Of course, I remember the days before this eloquent and pulchritudinous form of communication was rudely re-branded snail mail. Nowadays, I have to admit that I cannot recollect the last time I received a hand written letter.  This particular letter resulted in an uncommon sequence of events that lead me to Tingewick, a pretty country village in Buckinghamshire.
Tingewick, close to the intersection of the three counties of Bucks, Northants, and Oxon, is an architectural melting pot.  16th century thatched cottages huddle awkwardly next to 1940's council houses like new kids meeting at school.  Grand mansions look down on their tiny peers who appear to doff their tiled roofs in deference.  Residents include a well known rock guitarist, a lottery winner, and my estranged Godmother.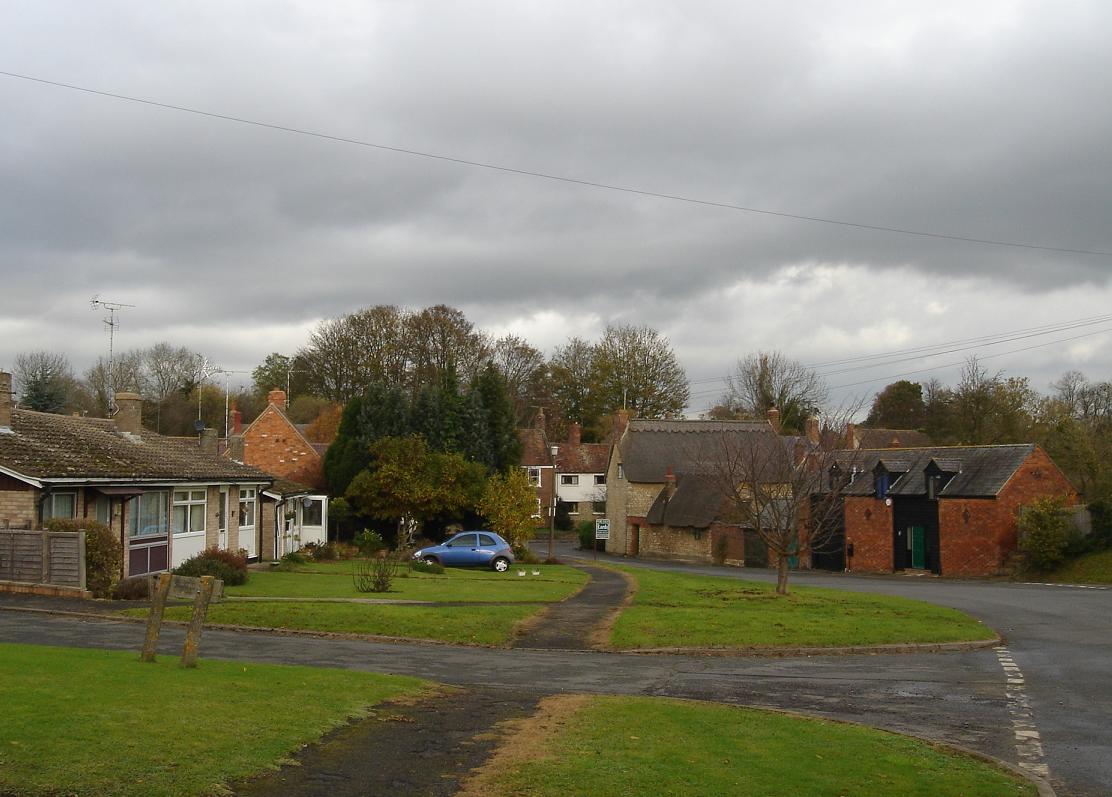 It is a long time since the contents of any communication have offered so much surprise.  My mother died in 1965, just 14 months after I was born.  I never knew her, but have always been curious about what she was like.  My dad, who I think never got over her death, passed away in 2003.  Since then I have found out much more about my mum from people I knew equally little of.  The first of these were friends of my mum and dad who spotted the obituary notice in the Daily Telegraph.  We met them in deepest Surrey where my mum is buried.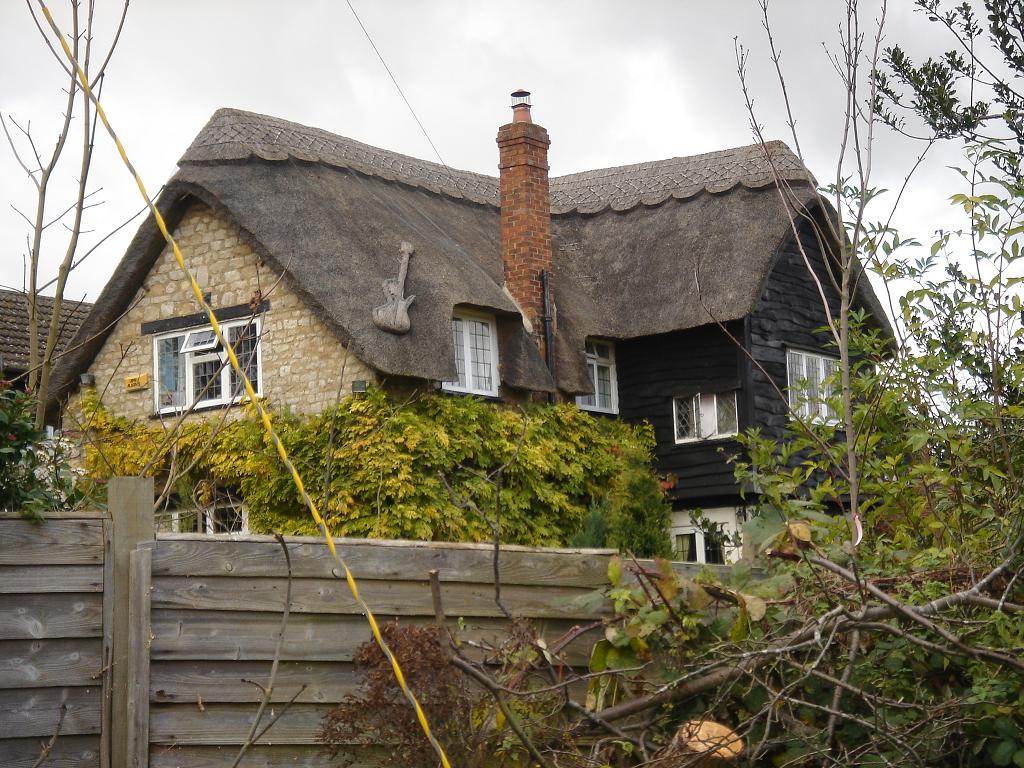 But this beguiling letter contained an even greater connection, a Godmother I didn't know I had, whom I had not seen for over 40 years, and had no memory of.  I was nervous before we met.  I brought my mum and dads' wedding album to show.  She already had pictures from it.  In the album I found an invite addressed to my mum, to a wedding that turned out to be the very Pam and Graham whose hospitality we were enjoying right there!  Both in rude health and extremely jolly.  Proof positive that we had indeed met before, albeit when I was less than 2 years old.  Pam worked with my mum at an advertising agency in Berkeley Square (London) in the 50's and they both got married (not to each other) and gave birth within a couple of years of each other.  Pam's daughter, Nicola, 10 months older than I, had married Ian and had two sons Ollie and Ali (Alastair, by coincidence).
All of which resulted in a Saturday evening at the Red Lion in Evenley, just 5 miles west of Tingewick, and near to Brackley.  The Red Lion is a nice country pub overlooking a village cricket green.  If your spaceship landed there from Mars, you would know instantly that you were in rural England if you had read an English book, seen any of John Constable's paintings, or looked at any biscuit tin lid.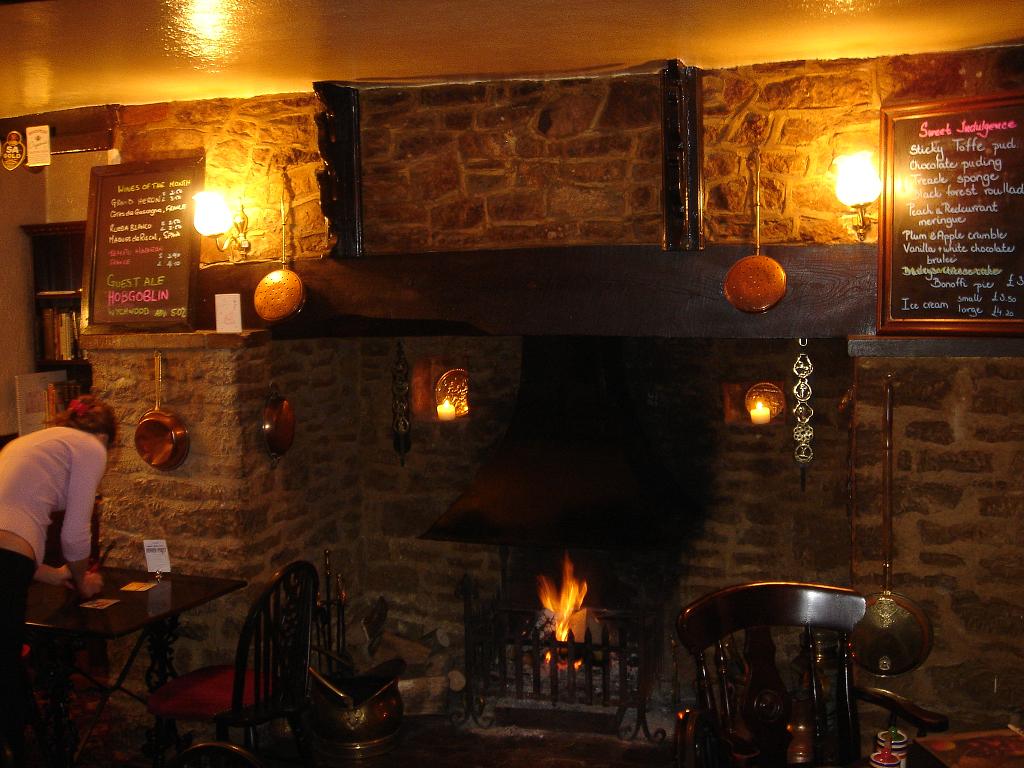 Despite being a very traditional pub, it had gastronomic aspirations including fancy dishes of local game.  We wondered if the pheasant on the menu was the one we had just run over on the road outside (for the personality donors amongst you that was a joke).  I opted for the roasted stuffed guinea fowl which, on this chilly November evening, was wrapped in a warm jacket of crisp bacon.  I found the fowl far from foul, but slightly overcooked.  Otherwise it was excellent, and no discernable flavours of Pirelli.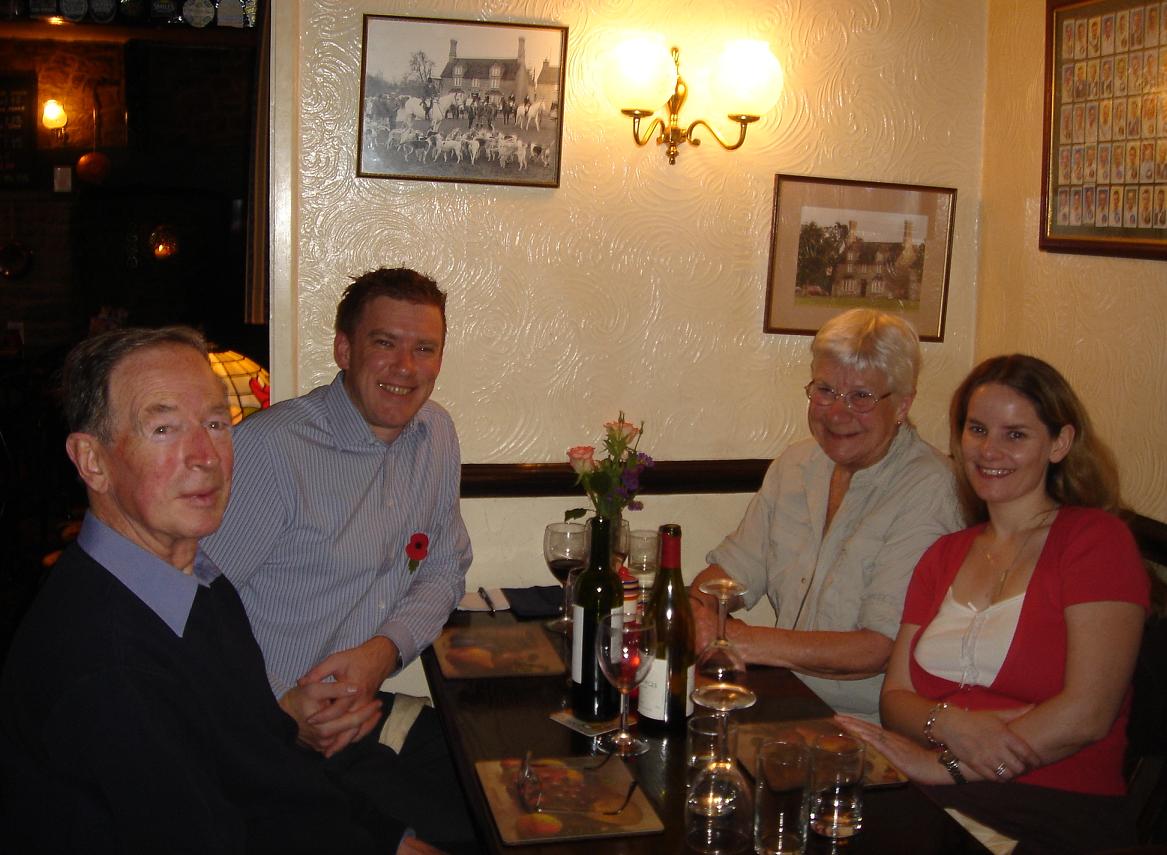 If you drink beer I can recommend the Marston's Pedigree.  If you drink wine, stick to the cheaper end of the menu.  Our first choice (which I thought might go quite well with game) was a Nuit St Georges, Henri de Villamont 2005.  This pub is not set up to serve fine wine and so I was not surprised to find that this was far from fine wine.  The glasses were cheap, which I can tolerate, but filthy, which I cannot.  First job was to take spit and napkin to the stemware, which is not good for a wine costing £29.95.  For the record it was a little sharp, but otherwise pleasant, with wild strawberry, smoked wood and conference pear the attractive parts of a massively over-priced bouteille.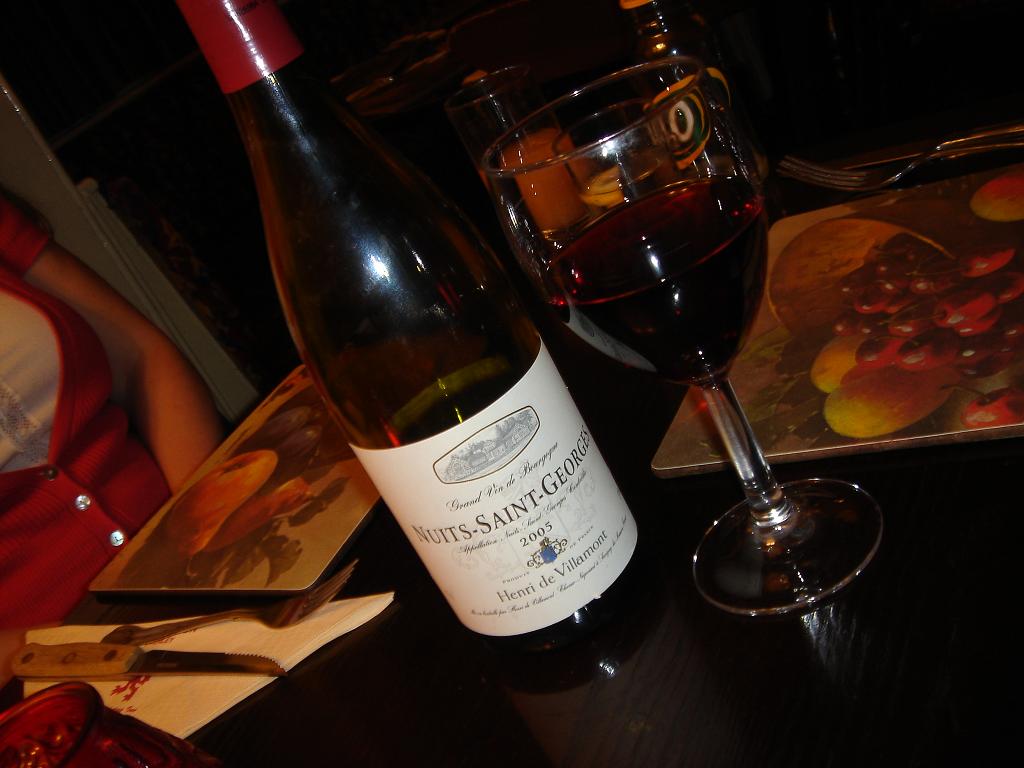 Our second bottle was a much greater success, being of similar quality but at only £10.95, at the opposite, and more attractive end of the value spectrum.  I liked the Esperanza Merlot 2006 from Mendoza, which displayed darker fruits particularly blackberry, and tasted much jollier than its French cousin twice removed.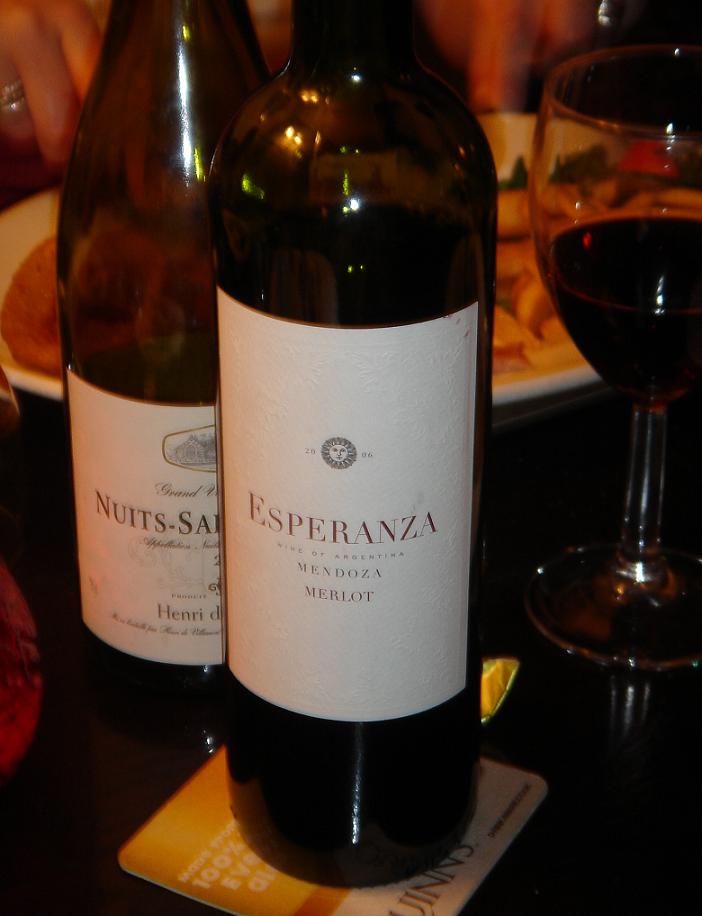 The food turned out to be much less pretentious than the menu had portrayed it.  Good, honest, local, tasty.  The veg was simply, but perfectly cooked.  The vanilla and white chocolate brulée was superb.
So stick to beer and local food and you will enjoy the Red Lion immensely.  If you do stray on to the wine list, stay at the cheap end.
Red Lion.  39, The Green, Evenley, Brackley, Northants NN13 5SG.
T: +44 (0)1280 703 469 www.redlionevenley.com