Manchester is one of, if not the, best cities in the world.  So you will not be surprised to hear that I find Manchester's Chinatown to be even better than London's.  I admit that I have never been to San Francisco where Chinatown has its own website so must be impressive.  But for now, let me tell you that if you fancy Chinese food, Manchester is a better place to eat it than Peking.  At the risk of supercalifragilisticity, let's drill down a little further.  Pacific is one of the best Chinese restos in Manchester Chinatown.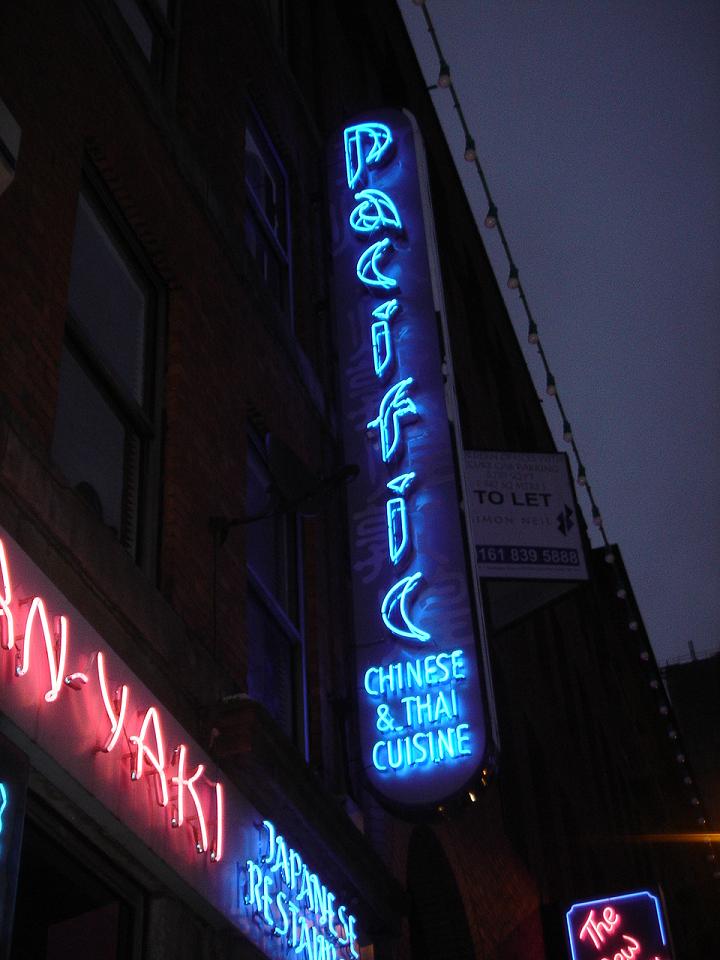 So it was natural to want to check out the second floor (which is the Thai menu) and presumably just as good as the Chinese on the floor below?  Er, no….
First of all, the interior designer had presumably been smoking Gauloises.  The last time I saw a Philippe Starck chair was in Simply Heathcotes (simply awful).  In what sense can this pompous French "designer" create an atmosphere conducive to eating Thai food?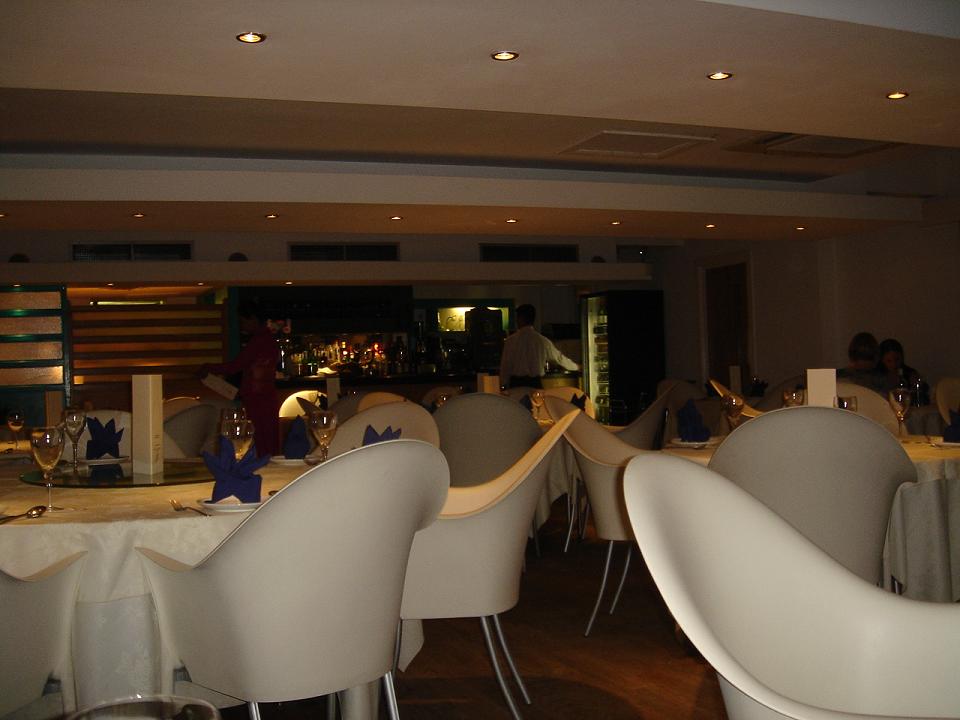 Secondly, any resto that spends more time on origami than food preparation has got its priorities wrong.  The food was grim.  Hoy Tod (pan fried crispy mussels) turned out to be a huge soggy fried omelette with mussels and prawns, then battered in oil that had presumably been recently used to lubricate the cylinders of a London taxi.  As disgusting a dish as I can remember eating.  The main course was a case of mix 'n match.  Stupidly, sticking with a seafood theme I mixed scallops and matched them with Pad-prik-sod (chilli and pepper).  The sauce was lovely but I thought I deserved fresh scallops, instead of the rubbery frozen ones, for the price (£13.50).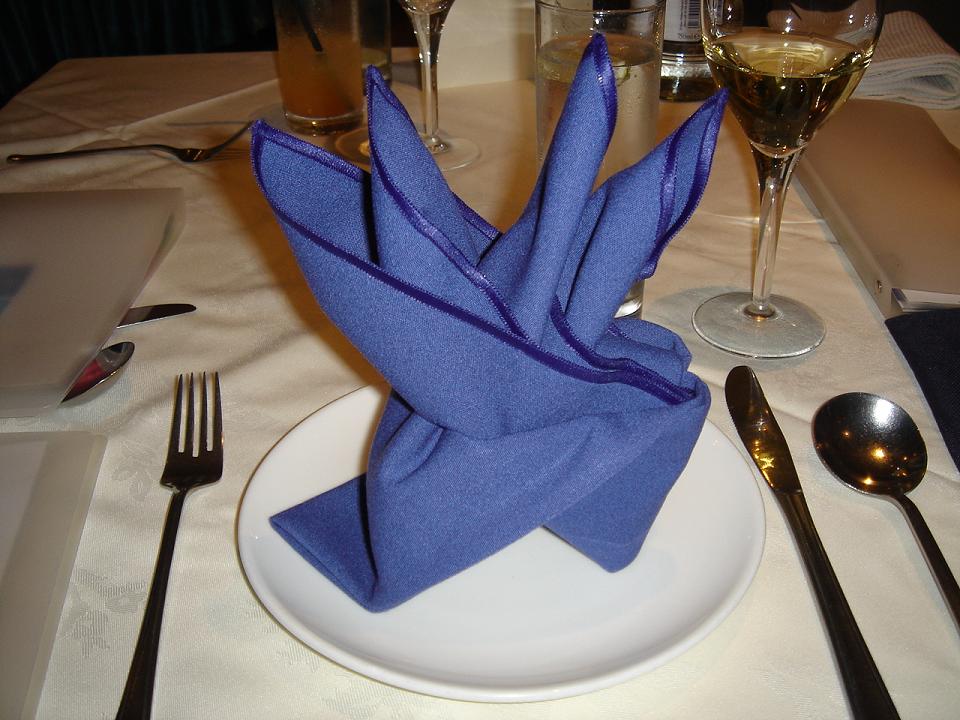 The one redeeming feature of the evening was the wine.  I ordered a Grover Sauvignon Blanc (£14.50) from India (Nasik, near Mumbai).  The "domaine" has apparently been helped by Michel Rolland of Veuve Clicquot (and I hope the influence he added here does not detract from his future champagnes).   This was the most flavoured white wine I had tasted from some time.  Was it my imagination or did it taste of Bombay mix?  It certainly tasted of tangy fruits and was quite tart.  When the fruit basket arrived after the meal I instantly recognised the flavour to be pineapple – lovely really.
So in the final analysis the score was India 2, China 1, Thailand 0.  If you want Chinese food in Manchester, definitely try Pacific, it's one of the best, but if you want Thai, Chaophraya is 10 times better.
Pacific (Chinese and Thai), 58-60 George Street, Chinatown, Manchester M1 4HF.  Tel: +44 (0)161 228 6668.