Thursday, December 20th, 2007
I went to see Private Lives, the excellent Noël Coward play, at the equally excellent Library Theatre, St Peter's Square, Manchester.  So needing sustenance to prevent my guests having to suffer the slings and arrows of my outrageous belly rumbles, we pulled in to Gio's on Lower Mosley St, opposite the Midland Hotel.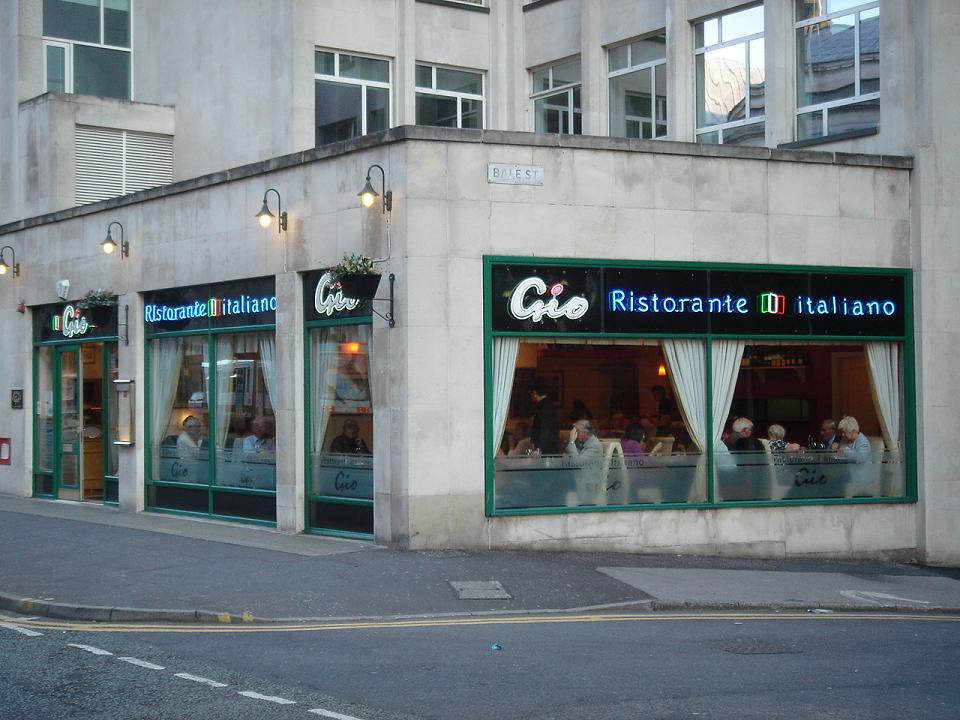 There is a brilliant pre-theatre menu at £8.95 for two courses.  I picked the Insalata Caprese and the Penne Tagliatelli alla Francesca.
Here's a tip.  When you order a pasta dish, always mix and match the pasta with the sauce.