I went to see Private Lives, the excellent Noël Coward play, at the equally excellent Library Theatre, St Peter's Square, Manchester.  So needing sustenance to prevent my guests having to suffer the slings and arrows of my outrageous belly rumbles, we pulled in to Gio's on Lower Mosley St, opposite the Midland Hotel.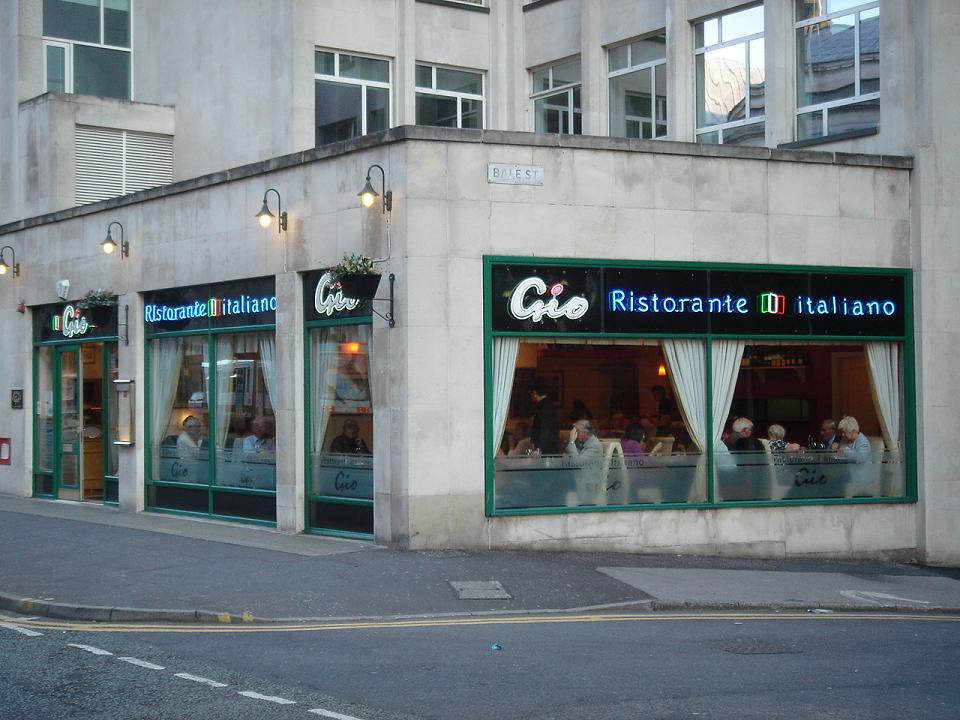 There is a brilliant pre-theatre menu at £8.95 for two courses.  I picked the Insalata Caprese and the Penne Tagliatelli alla Francesca.
Here's a tip.  When you order a pasta dish, always mix and match the pasta with the sauce.
If possible, ask for a pasta not on the list.  For example, you see Spaghetti Carbonara on the menu, and you ask for Penne Carbonara, unless they already have Penne Amatriciama, in which case you ask for Fusilli Carbonara, and if they look blank then you ask what fresh pasta they have that isn't on the list.  Any good Italian restaurant will cope with, nay thrive, nay welcome this interchange, although you may get a couple of extra special ingredients in your sauce.
The food was good, honest but basic, as you would expect for the price.  I would like to try the full price menu one day and see what the chef is really capable of.
The wine was from the shores of Lake Garda, how romantic.  Lugana – Lissara Vecchia, Montresor which tastes of crisp red apples and peach.  A little sharp but elegant and tasty – I would recommend.  I was pleased that when I Googled it, I couldn't find it available, wholesale or retail, in the UK.  In any case it was too cheap to worry about whether I had been ripped off (I hadn't).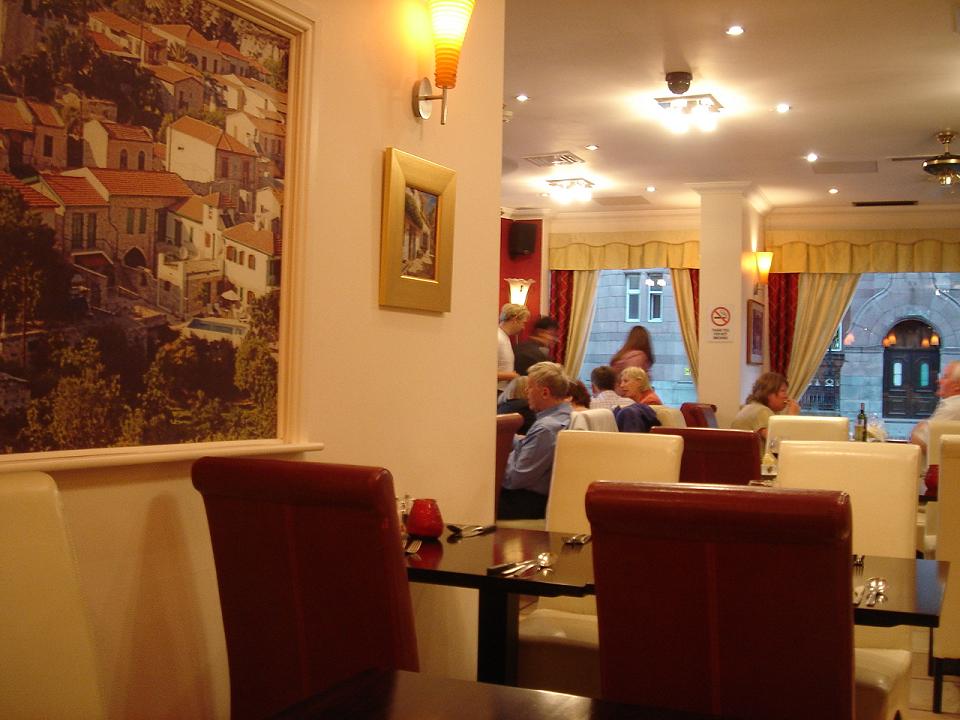 The only disappointment was the Macchiato, clearly made by one of the non-Italian employees.  Not enough foam.  But enough caffeine to keep me awake through the play, despite a full bottle of wine.
Gio Ristorante Italiano, 5-7 Lower Mosley St, Manchester, M2 3WS.  T:  0161 228 2030.  F:  0161 228 2022.