Wednesday, March 10th, 2010
Forgive the personal indulgence but this weblog is, in many ways, a record of my life, albeit told in the hazy after-mists of empty wine bottles.  For a small portion of it, as a toddler in the 1960's, I lived in a Surrey pub run by my grand-parents, Marjorie and Douglas.  In those dim and distant days that I barely remember, it was called The Three Horseshoes – a fine pub name.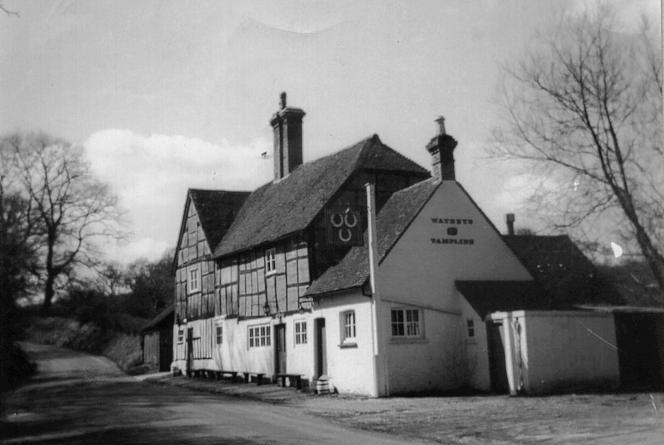 In more recent years it has passed through the hands of various do-wells including rock band managers and most latterly the self-proclaimed national alarm clock for the UK – fellow Mancunian* and Radio 2 DJ, Chris Evans.
Since my mum's grave is just down the road in trendy (well in 1460 it was trendy) Lodsworth, where she is one of the most lively residents, I like to visit the Lickfold Inn occasionally, to keep an eye on the ghosts…and the food….and the wines….and the spirits.