Forgive the personal indulgence but this weblog is, in many ways, a record of my life, albeit told in the hazy after-mists of empty wine bottles.  For a small portion of it, as a toddler in the 1960's, I lived in a Surrey pub run by my grand-parents, Marjorie and Douglas.  In those dim and distant days that I barely remember, it was called The Three Horseshoes – a fine pub name.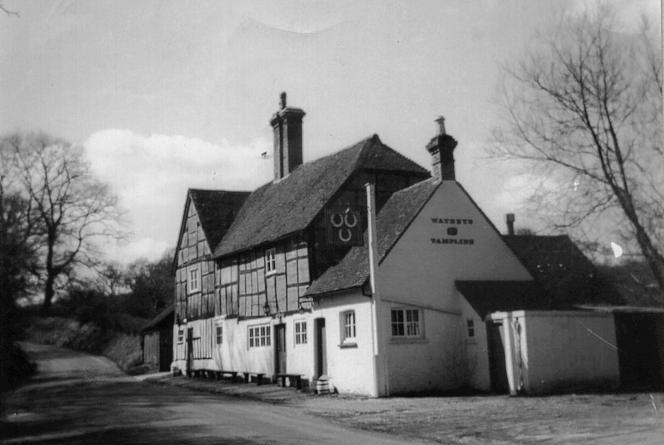 In more recent years it has passed through the hands of various do-wells including rock band managers and most latterly the self-proclaimed national alarm clock for the UK – fellow Mancunian* and Radio 2 DJ, Chris Evans.
Since my mum's grave is just down the road in trendy (well in 1460 it was trendy) Lodsworth, where she is one of the most lively residents, I like to visit the Lickfold Inn occasionally, to keep an eye on the ghosts…and the food….and the wines….and the spirits.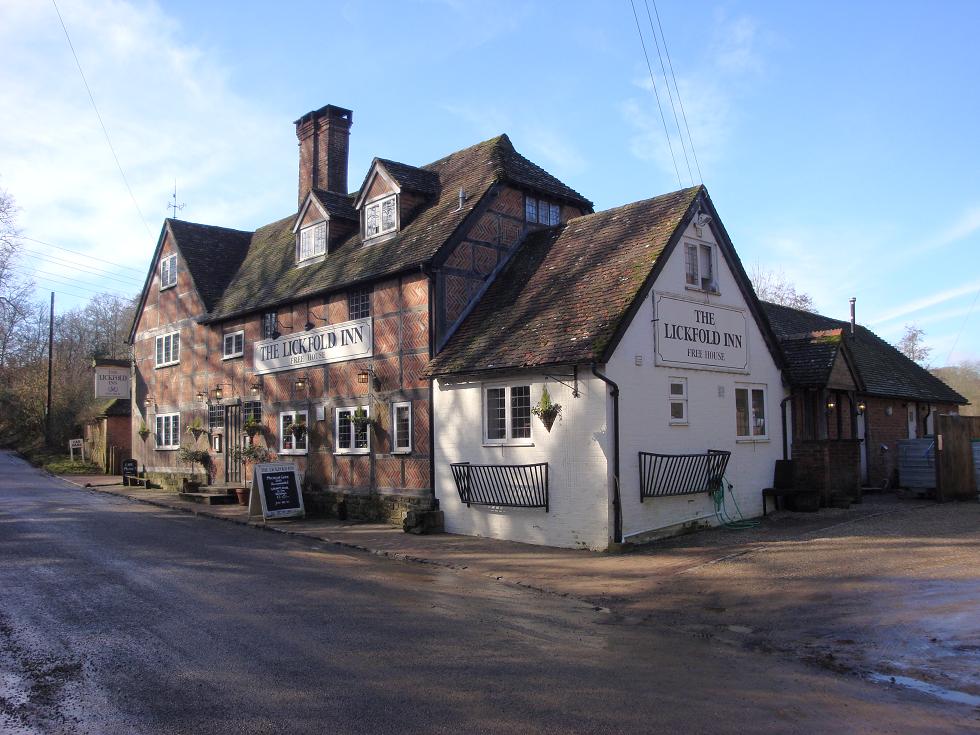 I last dined here in February 2010 (with some living relatives) for a Saturday evening meal.  The atmosphere is still amazing.  Exactly what you should expect from a 15th century country inn.  Elizabethan oak beams, herringbone patterned bricks, the tantalizing smell of hops and meat and countryside and floods.  The bar staff can't make a Bloody Mary, though.  Suspect my grandfather was turning in his grave at the thought of me ordering something so poncey.  Maybe his ghost inspired the waitress to reach for the gin.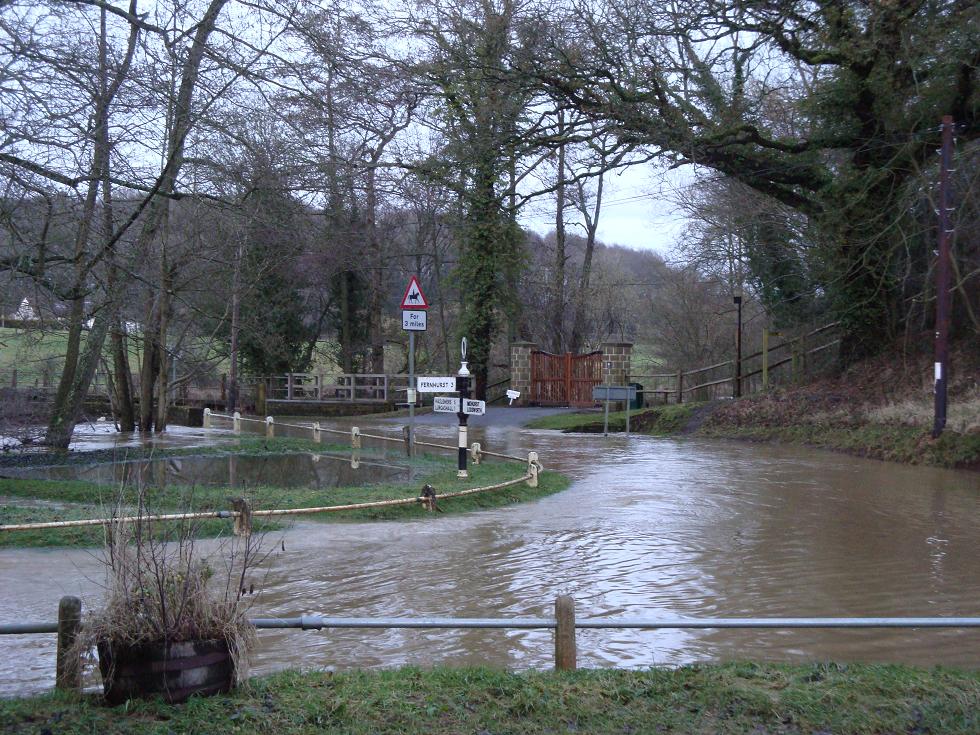 The dining room, that in the 1960s was mostly private quarters, is cosy yet spacious, comfortable and twee, aged yet with modern comforts.  It is one of those rooms where you never feel overlooked by the other diners despite tripping over them on the way in.  I did feel overlooked by my grandmother who used to serve steak and chips with a cheeseboard for 15 shillings, but only to those who had booked one of her 17 covers in advance, so she could pre-order the meat from a local butcher.  Those were the days.  She survived to the ripe old age of 100, disparagingly surveying the years of American inspired commercialisation, freezers, and customer focus groups.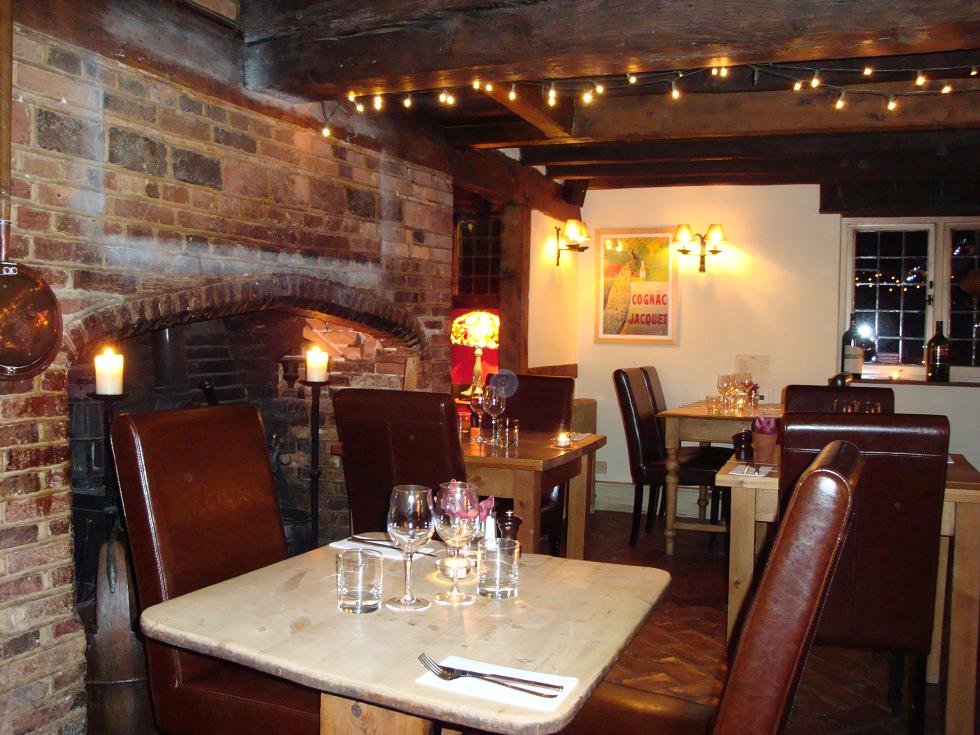 The wine list is concise but varied enough with examples from different regions and grapes and all firmly in the affordable range.  The cheap Malbec was out of stock so we took the Californian Merlot.  I found this at £7.95 at Templar Wines so at £22 this implies a markup against retail of less than 200% which is not bad.  However, it was served way too warm.  Come on Chris, I thought you liked your wines.  Why not join my WART campaign?
The Blackstone was drinkable but nothing to write home about.  If I had spotted the Dinastia Vivanco Rioja Reserva 2001 at £28 I would have selected that – great quality and great value (if served at the right temperature).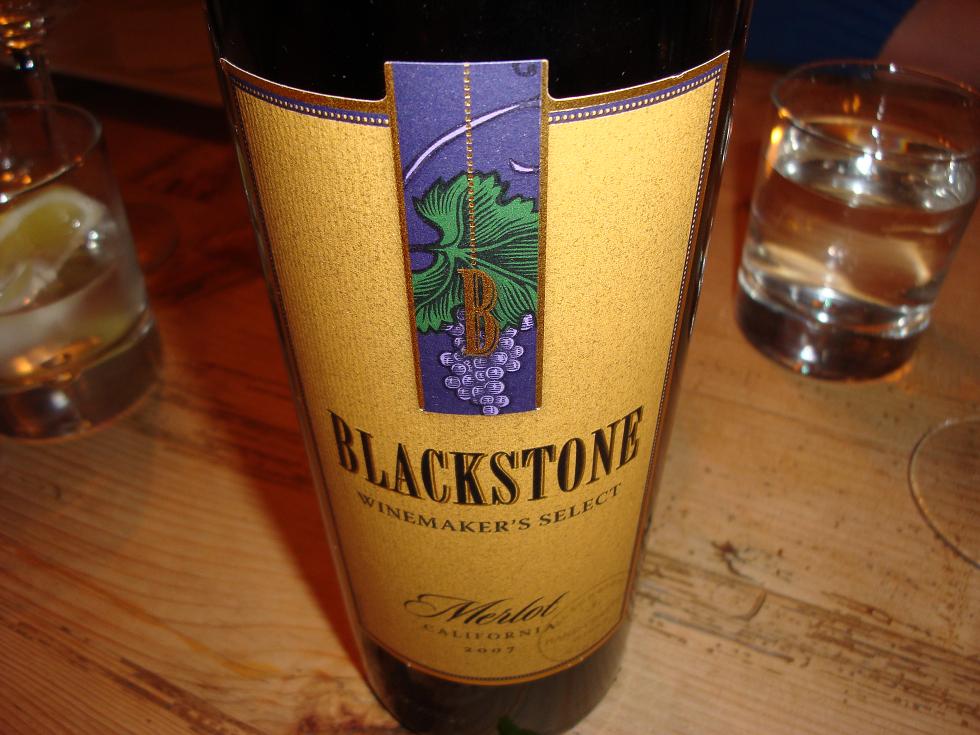 The food was simple but tasty and with none of the nonsense served at some gastro pubs.  My pork chops would have fed the entire village, and the closest thing to nonsense was a pea purée that tasted suspiciously like mushy peas, and all the better for that.
At £160 for 4 people including alcohol and service, this is pretty good value.  I hope the pub can make enough money to fulfil its promise of donating half its profits to local children's charities.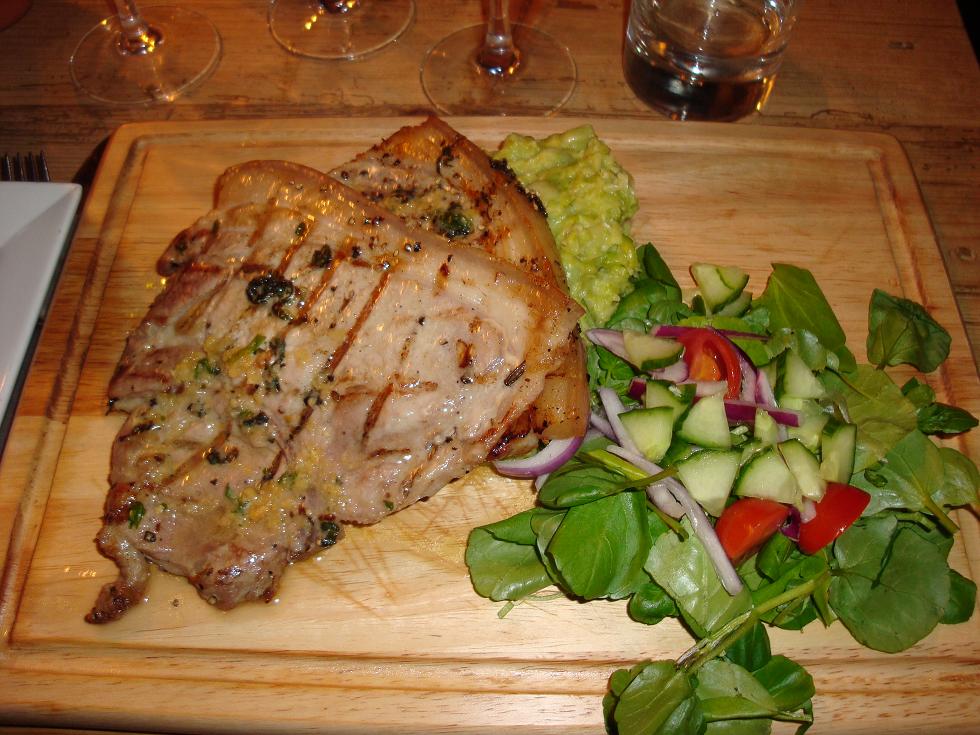 One vivid memory from the 1960s is that the pub used to flood regularly.  Whilst there have been some drain and building improvements in the last 40 years, you can see from the photo below, taken in March 2010 that the water feature is still a very present danger.
The back of the pub has also changed a bit…
I'll leave you with a final indulgence, a sketch of the pub by my late father, Ian, and a recommendation that you visit, not just for a drink or a meal, but also for the architecture and atmosphere which are almost unbeatable, whether you believe in ghosts or not.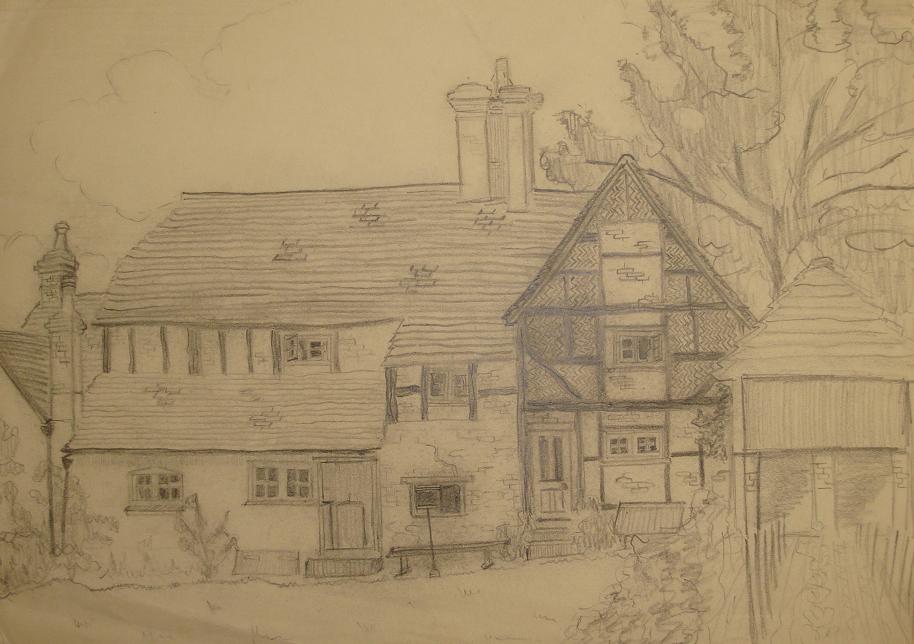 Lickfold Inn
Lickfold
Petworth
Surrey
GU28 9EY
T: +44 (0) 1798 861285
W:Â  www.evanspubs.co.uk
* I believe that Chris Evans was born in Warrington but I am sure he has the good sense to consider himself a Mancunian.