I've just been dribbling all over the en-primeur Burgundy 2008 catalogue from the Wine Society.  I lined up a number of superbly priced selections and my wobbly knees were barely capable of carrying me to the computer to place an order.
In a year that, according to most commentators was variable at best, it looked like les escargots had marked their prices down to reasonable levels.  Then a prickly heat rose through my knees, groin, heart and ended in a face flush.  The values were for half cases.  Oh well, I am priced out again, so the catalogue was filed under B, for bin.
If, like me, you are a "W" man, and you fully expect the return of the recession (as soon as interest rates start creeping up again) then you could do worse than explore some cheaper areas of the home of wine.  South West France seems particularly good value.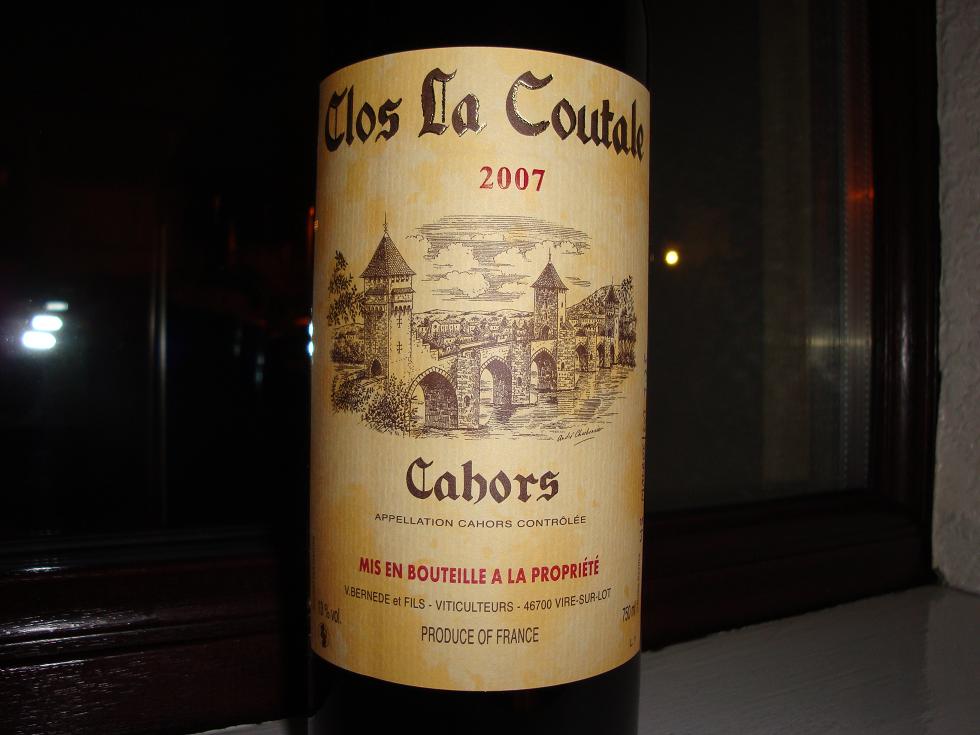 This Cahors red is made from the Malbec grape, but the taste reminds me more of Carmenère.  Smoky autumn bonfires, apple and pear crumble, a touch of raspberry.  Perfect for a cold night in with a steak when you need to impress (or apologise to) your loved one.
Cost me £7.25 from the Wine Society.