Wednesday, June 4th, 2008
"Armstrong and Miller in Gay Threesome Shocker" read the headline, admittedly only in my head, as the comedy pair walked past us with an unknown accomplice, perhaps a BBC commissioning editor?
"I didn't know they were gay" Fred said.  "They aren't" I replied, "so far as I know anyway", although judging by their choice of fruity shirts one cannot be 100% certain.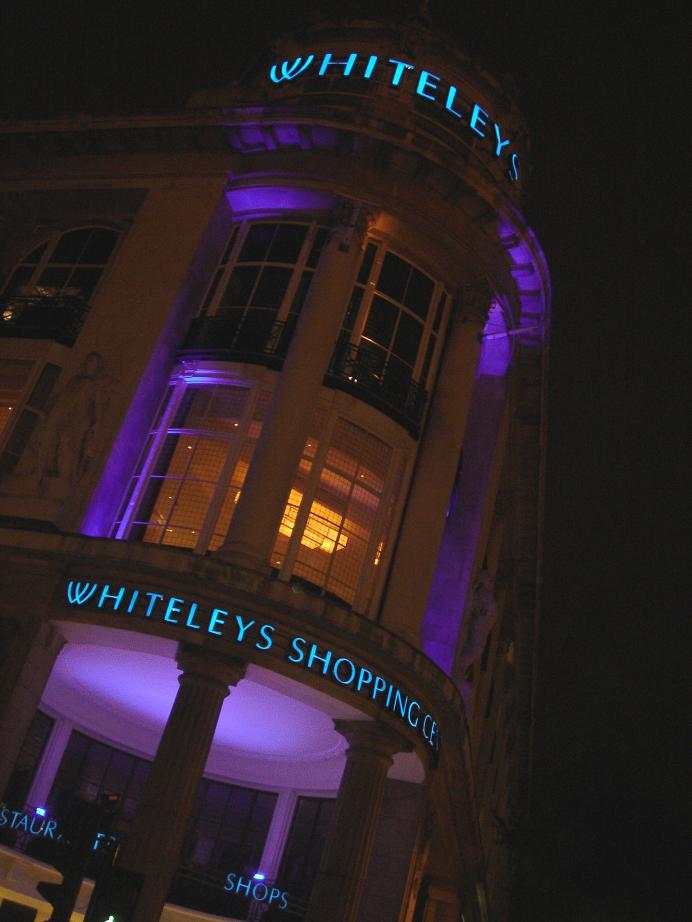 We had a decent table near the magnificent bay window atop the ageing Whiteley's Shopping Centre.  The stars were enveloped by the bay.  The atmosphere is light and airy and the service prompt, efficient, courteous and professional.  Our mop-topped waiter looked like an early 60's Beatle, so I assumed he was French (as a nation they do like old music – I mean, walk around any public space in France and Phil Collins persists like a 1980's itch that is weeping puss).  When he described the cheese I realised his French accent was completely fake "erm….. I is Polish" he admitted.  Nonetheless, serve he did, and he was knowledgeable about wine as well as food.