I haven't managed to get a ticket to see Connie in the hottest show in town just yet.  Connie Fisher's prize for winning a BBC talent contest was the lead role in Andrew Lloyd Webber's revival of the Rodgers and Hammerstein's classic at the London Palladium.
But I thought I would get in the mood anyway by trying an Austrian wine whose reputation seems to be growing faster than The Sound of Music revenues.
My Grüner Veltliner came from the Wine Society's "Exhibition" Range.
These are pitched as being outstanding examples of their type at a reasonable price.  At £9.95 I completely agree although if the Gaucho Grill served Austrian wines I guess they would mark it up to about £65 per bottle.
This Grüner Veltliner Kamptal 2005 comes from producer, Willi Bründlmayer and is described as full, dry, mildly spicy and smoky.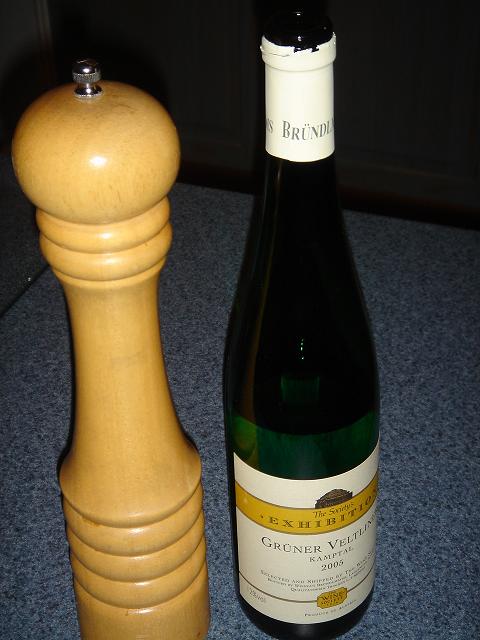 Any of you remember Flying Saucers?  No not the ones that "came from outer space", the ones that came from the local sweet shop - sherbet contained in an edible paper wrapper.  Imagine a light sprinkling of white pepper on one of these and you've got the flavour of this wine.
The dryness of the paper reminds me of a decent Chablis.  The zinginess of the sherbet is reminiscent of a fine Sauvignon Blanc.  The best of both worlds with just a little spice?  Just brilliant.  Went superbly well with Mrs B's Mushroom and Watercress Soup.
I have been impressed by Society branded wines before.  This one exceeds all expectations.  At £9.95 a bottle or a full case for £99 I implore you to give it a try.  www.thewinesociety.com