I am working my way, manfully, through a case of Wine Society branded wines.  Not all this evening I might add but nonetheless at a steady pace.
After all, it's necessary to find some solace when Steve McClaren is manager of your national football team.
This wine is a Saar Reisling Von Kesselstat 2004 and to be frank I am as confused about it as the Wine Society is.
Their website mentions an alcohol level of 9.5% and then goes on to confirm it's 10.5% whereas the bottle says 9%.  All of these are light and probably indicate that not too much of the sugar has turned to alcohol.
So I read on the website that it is dry but rich.  However, I find it medium to medium sweet and quite light.
One thing I can agree on is that it is fruit driven.  Raspberries, blackcurrants and sugar – OK I know that's not a fruit but there is too much sugar.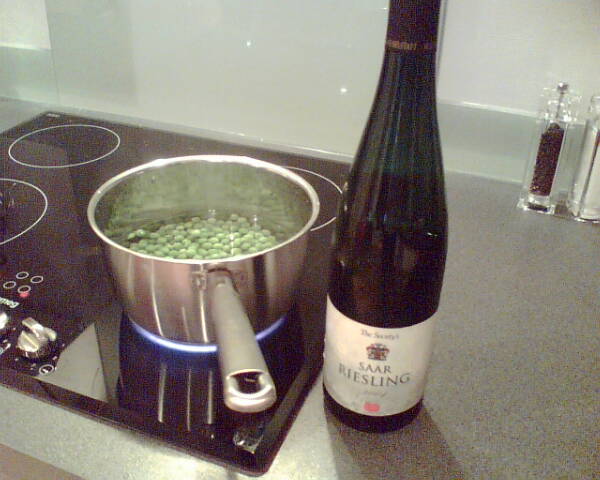 Despite the confusion and sugar rush it's quite a jolly wine but to be honest I prefer the drier Reislings from Germany and Alsace.  I won't be re-ordering this one.
Here's a subliminal message from our sponsors – McCLAREN – RESIGN!!!  You did not read that here.