Monday, November 21st, 2011
I hear that 2010 Beaujolais is even better than 2009, and I thought that was the best I have ever tasted. So I have to make a little room in my Combine Harvester by clearing out a predecessor.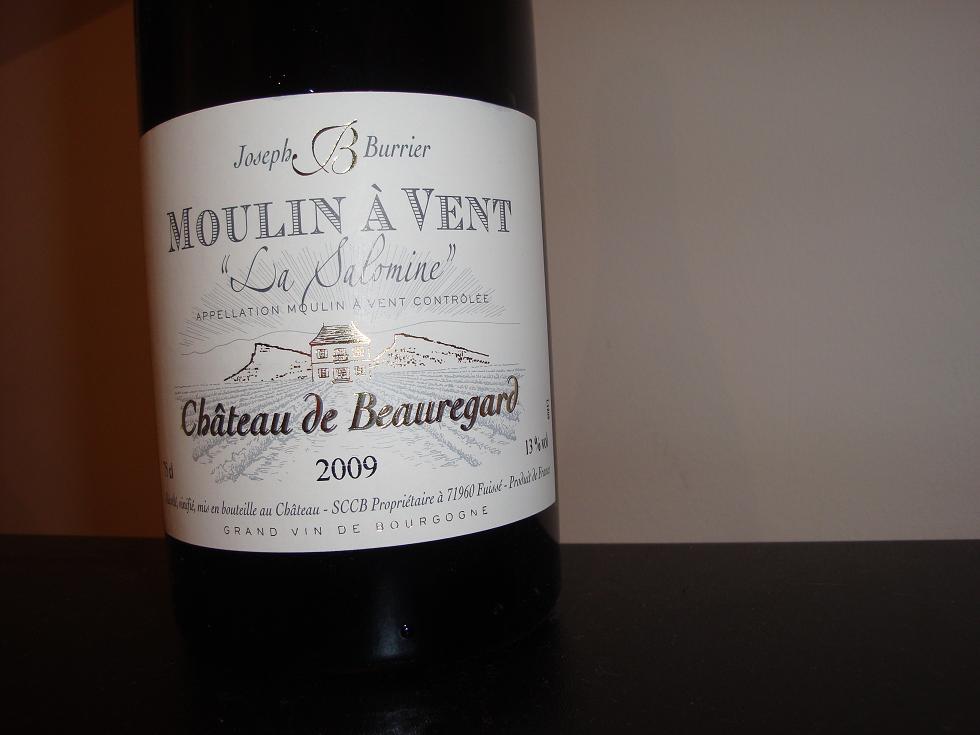 This Moulin à Vent, or to give it full title, Joseph Burrier, La Salomine, Château de Beauregard, Moulin à Vent, 2009, cost £14.95 from The Wine Society and is worth every penny. Blackberries, tart blackberries and sweet blackberries. Potent, yet refined and combining the youth and vigour of the Gamay grape with the middle aged maturity of nearby Burgundy.
Despite the 2010 hype, if you can still get hold of 2009 Bojo, I would stock a few away. I think most will keep improving for a couple more years yet. Meanwhile I am going to cover both bases and stock a case of each.