Wednesday, November 2nd, 2011
Spending a weekend in Brescia at the European Wine Bloggers Conference, seemed a pretty good way to try to fill in some of the blind spots in my wine knowledge, namely, pretty much all Italian wine.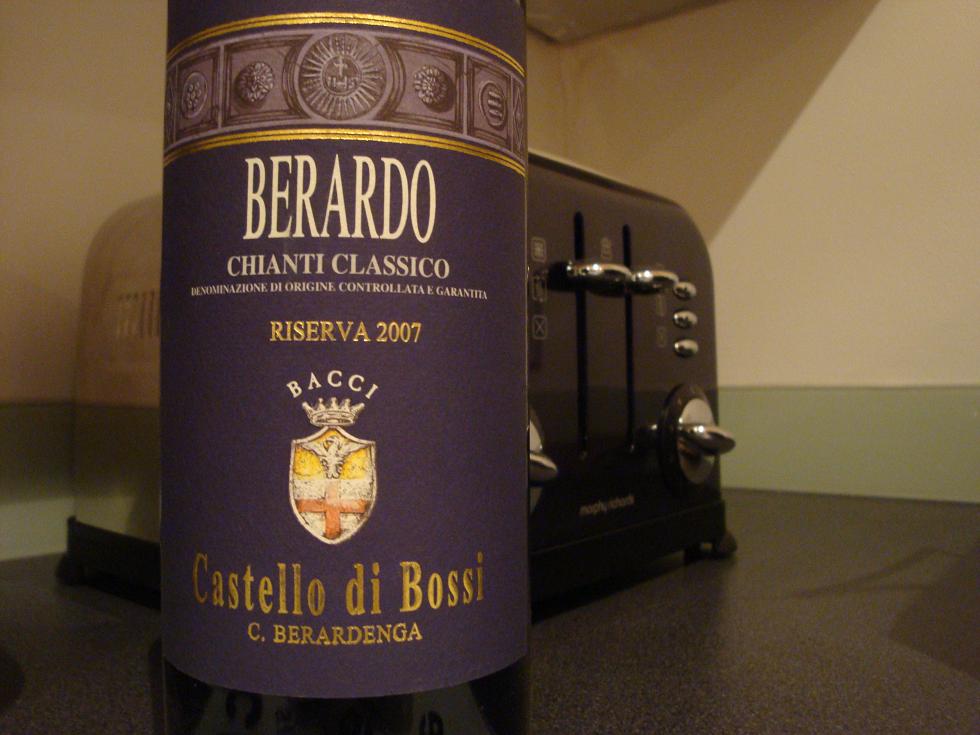 But due to "real" work commitments I was unable to attend any of the post conference trips, the most appealing of which was Chianti.
I can stare longingly at a wine map, kindly donated by Steve De Long. I can laugh wryly at the treatment afforded to Jim Budd (a man so straight-talking his words are delivered on EU approved cucumbers) in his communications with a renowned Chianti producer. But right now, the closest I can get to saying I was there is by drinking a bottle that I procured from Sunday Times Wine Club (Laithwaites), en primeur, for about £16.
Like many indicters, I might allege that Italian red wine is all too often over-tannic for my tastes and this one plays up to my prejudices. However, on the plus side, there are punnets of blackcurrants, baskets of cherries and bright acidity that lasts in the mouth like a 24h menthol mouthwash (in a good way!).
This wine is young, of course. But I think relations between Baron Ricasoli and J.Budd Esq. will have thawed long before this wine's tannins are soft enough for me to really enjoy it.
If you are into this type of wine, surely it would be magnificent with a hunk of rare red meat and a big bowl of salty French fries.