Monday, February 2nd, 2009
I really wanted to like Casa Mia Millennium.  My recent experience at Casa Mia Grande in Chapel Allerton was unparalleled.  Also, Marco, ex Flying Pizza and Marco's is running front of house, so I had high hopes of the Leeds city centre branch of this popular family run restaurant cluster.
Unfortunately, it is almost, but not quite there.  For a start there is too much furniture in the awkward shaped rooms.  Getting to the bar is a mountaineering challenge if there are more than 3 people in a room that should have capacity for 25.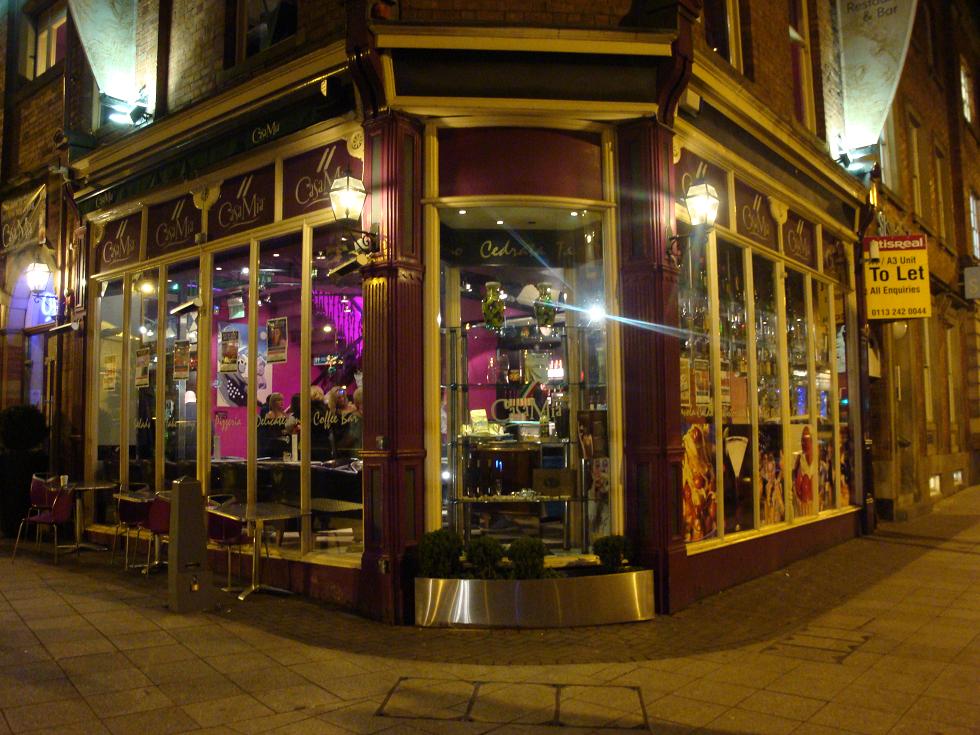 Upstairs the main dining room's tables sit uncomfortably together like patients at a busy clap clinic.  It was almost impossible not to participate in the birthday celebration next door.  By contrast, the service is a bit uncoordinated and, although there appeared to be sufficient staff, we did feel a little neglected.