Monday, February 4th, 2008
I found Palacio de Monsalud at the Sunday Times Wine Club.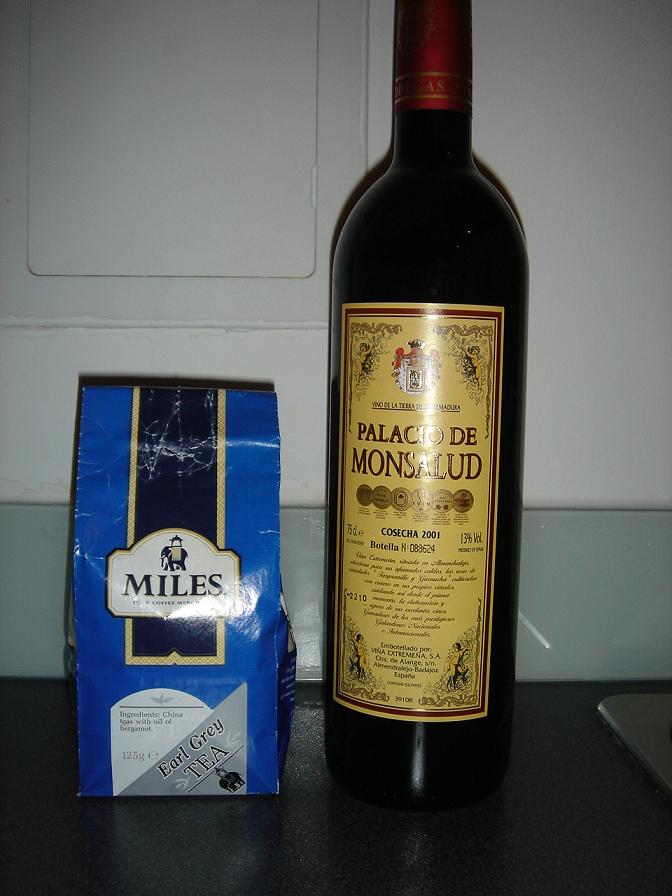 It is inexpensive (£7.42 per bottle) and I think it arrived in one of those bin end cases that always looks great value but invariably disappoints on balance.  The smell on opening was prunes.  A heavy thick set wine that reminded me of Port, despite only 13% alcohol.  Some spice in the form of French mustard may have been false interest introduced only by the smear of Dijon mustard on my pork sandwich.
At first I assumed the wine was spoiled but as it developed I think it just tastes crap as a matter of course.
I suppose, not surprisingly for a wine that smells of Port, it went better with cheese than anything else.
But I thought that Spanish wines were supposed to be great wines at great value to us Brits.  There was nothing here to inspire me to write anything interesting or informative….sorry.