Wednesday, April 24th, 2013
If you look at any wine list with a sweet section, you have a better than evens chance of seeing Beaumes de Venise. But, it is rare to see reds from this Rhone village, especially in UK and US restaurants.
I've been ordering a Jaboulet BdV en primeur for years. At about £10 a bottle it stinks of value to high heaven. A fresh young juicy red that goes great with spicy pork or lamb dishes and is generally best drunk within a year or two of receipt.
With 'spooky coincidence' written on the packing receipt, a few days before my annual Jaboulet instalment arrived from the 2010 vintage, a sample of another marque arrived. I like taste tests.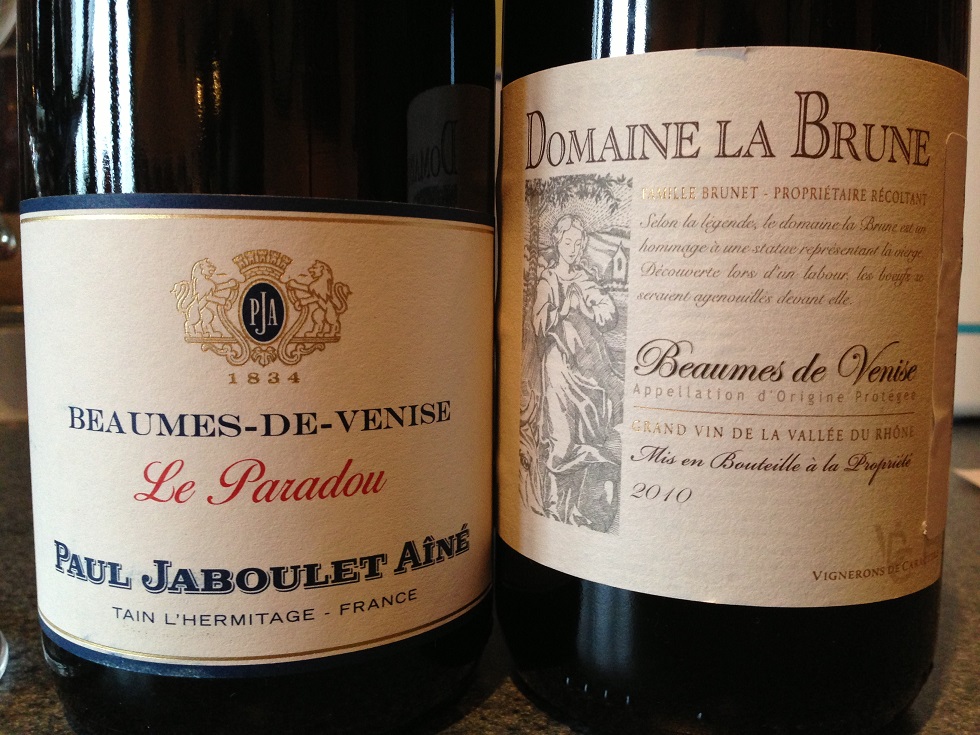 Domaine la Brune is rich, deep and devious and contains more Scary Spice than a Portuguese Douro. Went well with Lincolnshire sausages and mash. The Jaboulet is lighter, brighter faced and more fruity, in an Emma Bunting sort of way. Both wines have a creaminess often experienced by men viewing the Spice Girls in their prime…
Take your pick, or explore other BdV reds. Maybe you will find Geri or Victoria.
I paid The Wine Society £11.28 per bottle (en primeur) for the Jaboulet. The Domaine de la Brune is available from Christopher Keiller at £117.50 per case (equiv. £9.79 per bottle).